ADVERTISEMENT INFO: SOME PRODUCTS MENTIONED IN THIS POST ARE PR (GIFTED) AND LINKS USED ARE AFFILIATE LINKS. I RECEIVED NO MONEY TO WRITE THE BLOGPOST. PLEASE READ DISCLAIMER
I started properly using my first skincare device, the Current Body Skin LED mask, around 15 months ago at the age of 42. And with properly I mean regularly and as intended, I already owned a NuFACE, but never managed to stick to it, so I wasn't able to judge any results.
As I was happy with the LED mask results though, that gave me the needed motivation to finally stick to a microcurrent device routine, which I did keep up with, making me a consistent user of microcurrent devices for one year now.
Added in are high-frequency and ultrasound for 9 months and, quite recently, a dedicated radiofrequency device, but that too early to give you my opinion.
And as I received a ton of questions about whether or not my opinion had changed since publishing my first reviews, I figured I'd give you an update: How do I feel about my devices, which one had the biggest impact and what is the difference between them?
Please share your experiences with skincare devices in the comments below – do you feel they are worth your money?
Which devices do I use, one year later?
I started my journey with the Currentbody Skin LED Light Therapy mask (329 € per mask, full review here) and it still is the one I use. It isn't perfect, I talked about my issues with the fit in my original review, but that is a minor complaint and nothing that prompted me to try another one. I have heard from some people they had issues with the longevity of this particular one, but I got mine in March 2022 and 16 months later there haven't been any issues.
The second device I introduced was a microcurrent one in the form of the NuFACE Trinity (288 € with charger and gel, full review here), but while I still use microcurrent, I switched to the ZIIP GX (499 € with charger and gel, full review here) that won't be available much longer as it will be replaced with the ZIIP Halo that I have yet to try. I did a comparison on ZIIP vs NuFACE and the reason why I switched from one to the other is NOT based on the results I got, but solely on things like weight, ease of use and look. I switched because I was in the privileged position that I was sent the ZIIP and had both of them at home, not because I wasn't satisfied with the first one.
And lastly I started using the Medicube Age-R Ussera Deep Shot (336, 50 € with charger and gel, full review here) in fall 2022, so I haven't quite reached one year with that one. It is a combined Ultrasound/ Radio Frequency/, High Frequency Device and is currently on pause because I am testing the new Currentbody Skin Radiofrequency one – when I took the clip of how my skin looks now however, I still used that one and was very happy with it.
How often do I use my devices and how do I combine them?
Now that are a lot of devices, let me quickly walk you through how often I use each one and how I combine them with each other – once you have more than one, you need to come up with a plan!
I started my mornings with using the Medicube three times a week (I did Monday/ Wednesday/ Friday) and the ZIIP on the other days, so four times a week. While you could combine them, it would just have taken too long and that way I met the recommended amounts of use per week for each of them. The LED mask I used at night after cleansing not with a strict schedule, but whenever I didn't do my routine too late, which ended up being around five times a week on average.
Now that I use the Currentbody Radiofrequency device which is supposed to be used once a week I use that one at the weekend and the ZIIP and the LED mask on the other days.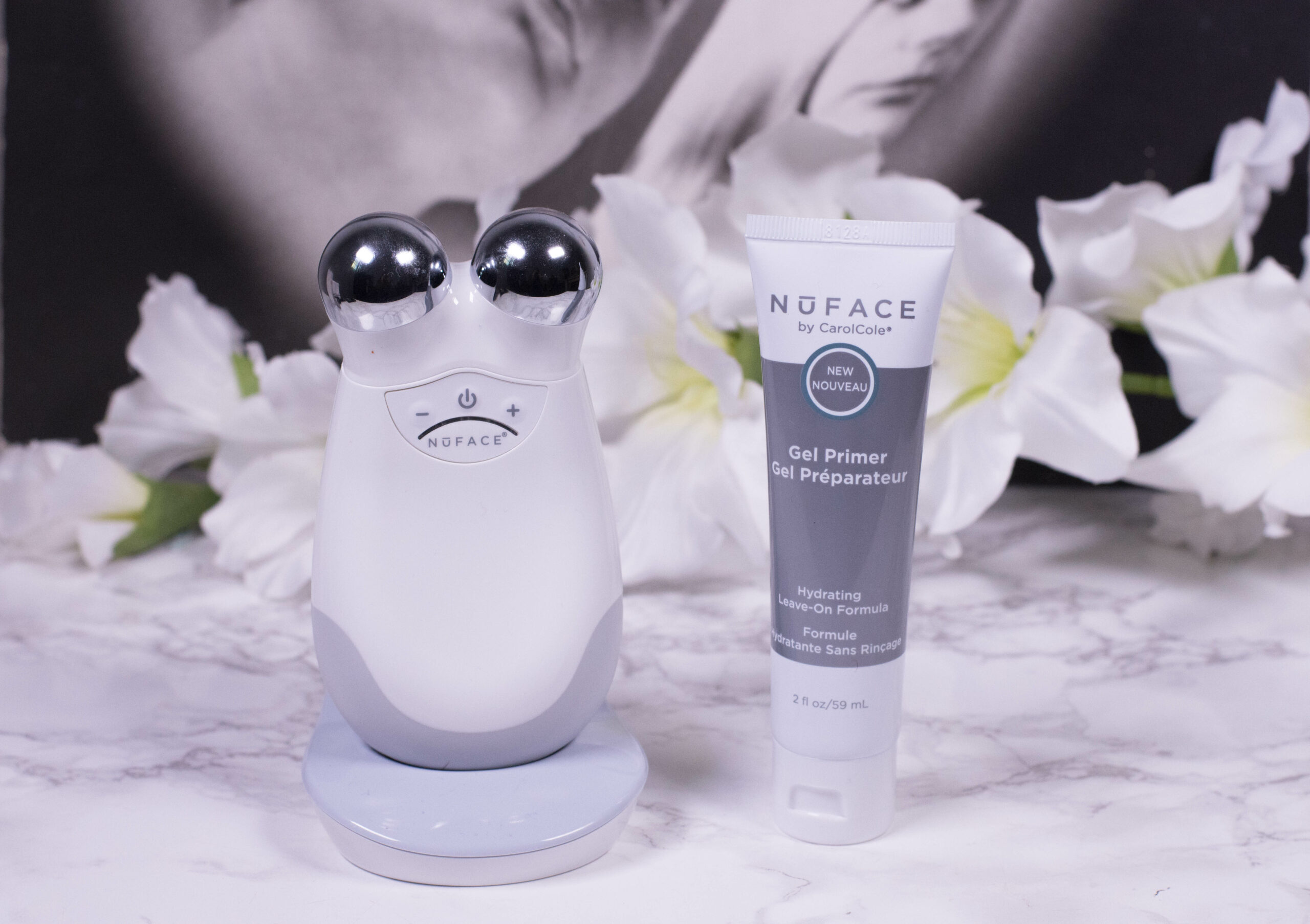 What are the differences between the devices?
Now why do I use different ones and not just stick to one skincare device? Because despite the overlapping claims, all work differently and will potentially give different results. So here is a quick breakdown – I will link the more in-depth blogposts.
LED masks like the one from Currentbody, only red light, no blue light, claim to reduce inflammation and help with wound healing due to an increase in collagen and elastin production triggered by activating the cells responsible for that. (More info: LED for facial rejuvenation – How does it work?)
Microcurrent devices work by stimulating the muscles, meaning they prevent the muscle loss that occurs with age and leads to sagging due to lack of volume. They also claim to increase collagen production by increasing the amount of ATP, the cell's main energy source, but the data on that is quite vague. (More info: Microcurrent for skin tightening – Does it work?)
Radiofrequency on the other hand heats up the tissue underneath the skin's surface, thus creating a wound and breaking down collagen, which in return leads to a repair process triggered that results in more collagen to reduce the one initially broken down and to tightening of the targeted layers due to the healing. (More info: Radiofrequency in skincare – How does it work?)
So as you can see, all of them have a unique effect as well as the combined promise to stimulate new collagen and elastin, so combining those would make sense (at least in theory), while it would not make sense to combine two different microcurrent devices for example.
What does the rest of my skincare routine look like?
Now I can't stress it enough: Skincare devices are not a replacement for a good skincare routine.
I have a routine including daily sunscreen, antioxidants like Vitamin C in the mornings, gentle exfoliation depending on my skin's needs, copper peptides and a retinoid, in my case Tretinoin for my adult acne.
That underlying routine that never changes has done more for my skin than any at-home device ever will, so if you think about investing in a device, make sure you have a good routine first and focus your energy there if you don't. Skincare devices are only an addition and the at-home versions will always yield weaker results than an in-office treatment.
Have I noticed changes in firmness, inflammation or density? 1 Year before and after!
This is the first before clip I ever filmed and the most recent one, roughly 15 months apart.
Yes, I have noticed changes in my skin, even though they are subtle and don't necessarily show up on camera, and I am pretty positive I know which device I can attribute them to.
The biggest change in density and firmness came after introducing the Medicube one. My face felt tighter, more firm and two people commented on how my face looked slimmer (I am the same weight and body composition I was a year ago) and how small my pores were. That was after around three months of using it and since I feel like I reached a plateau where no further changes occurred. But as I am a year older now and gravity has been pulling at my features, no changes might still be a win.
The microcurrent devices do give the best instant effect, you can see immediately which side you did, but that disappears over the course of the day and to be honest I don't feel like I see long time changes. When you take into account how little loss of muscle actually contributes to facial aging compared to fat loss and loss of collagen, it is possible that the results are there, but I don't see them.
With the LED mask now I feel my skin looks overall brighter than it did before without a change in my hyperpigmentation, meaning the underlying redness is reduced, and I also noticed that the breakouts I still get occasionally heal much quicker than they did before.
Which device is my favorite?
Obviously I like all devices well enough to continue to use them, otherwise I wouldn't have kept up with it more than a year – I may be very much into all things skin, but I am also quite lazy.
Picking a favorite isn't easy though, so let's start with the one I would ditch first if I had to, and that is the microcurrent. Yes, the instant results are lovely, but the changes long term don't really convince me. If I had to go by results only, I would pick the Medicube one as I see the most difference, but in all honesty, the LED mask is my favorite. Not because the results are drastic, they aren't, but because I just look better if I use it and it is so easy and convenient, it requires the least effort.
TL;DR
I have been using different skincare devices for more than a year now and here is how I'd rate them: My favorite is the LED mask, as it makes my face look brighter and is very easy and convenient to use. The best in terms of noticeable results is the Medicube Age-R, it made my face look firmer and my pores look smaller over the course of the first few months, an effect that stayed with the passing months. And while my microcurrent devices give lovely instant results, I didn't see much of a change long-term, so they'd be the first ones I'd ditch.
Always remember though: Devices are not a replacement for a good skincare routine and always a nice-to-have, not a necessity!
Shop the post
Don't forget to check out the Discount Code Page on top if you want to save some money on your next skincare purchase.
If you want to get a vote in the next Ask Doctor Anne Topic, Ingredient Spotlight or product I review, don't forget you can head over to my Patreon account to get more involved!
(Visited 702 times, 4 visits today)