ADVERTISEMENT INFO:  PRODUCTS MENTIONED IN THIS POST ARE PR (GIFTED) AND LINKS USED ARE AFFILIATE LINKS. I RECEIVED NO MONEY TO WRITE THE BLOGPOST. PLEASE READ DISCLAIMER 
2021 Harper's Bazaar Korean Beauty Award Winner and one of the Bestsellers on the 107 website – the 107 EVERYDAY PLUMP Hydro Cream came with a lot of praise. I still was a little hesitant though, as my friend Jenny from GeekyPosh called it "Dry skin's dream texture" here and as you might know by now, my skin is far from being dry, but more on the combination acne prone side of things.
So how did this little pink pot work for my skin? Is it really only for dry skin?
What the 107 EVERYDAY PLUMP Hydro Cream claims
EVERYDAY PLUMP is a lightweight moisturizer with a silky cream-to-gel formulation that's rich without being heavy or greasy. With a bright, fresh scent, it's an ideal source for daily nourishment and protection, for all skin types
Facts about the 107 EVERYDAY PLUMP Hydro Cream
Prize and size
One pot contains 50 ml and is available for 48 $ on the website here. Don't be fooled by the small looking pot, it contains as much as your The Inkey List Tube – it is just that in this size and color it kind of looks like doll skincare.
Texture and smell
The cream is firmer than I had expected and feels rich not as in greasy, but rich as in dense if you get what I mean. It spreads easily and has no tackiness, but can be felt on the skin as layer of softness. It is by no means heavy, but it also doesn't disappear as lighter gels tend to do. The scent, described as fresh and bright on the website, is sweet and slightly floral.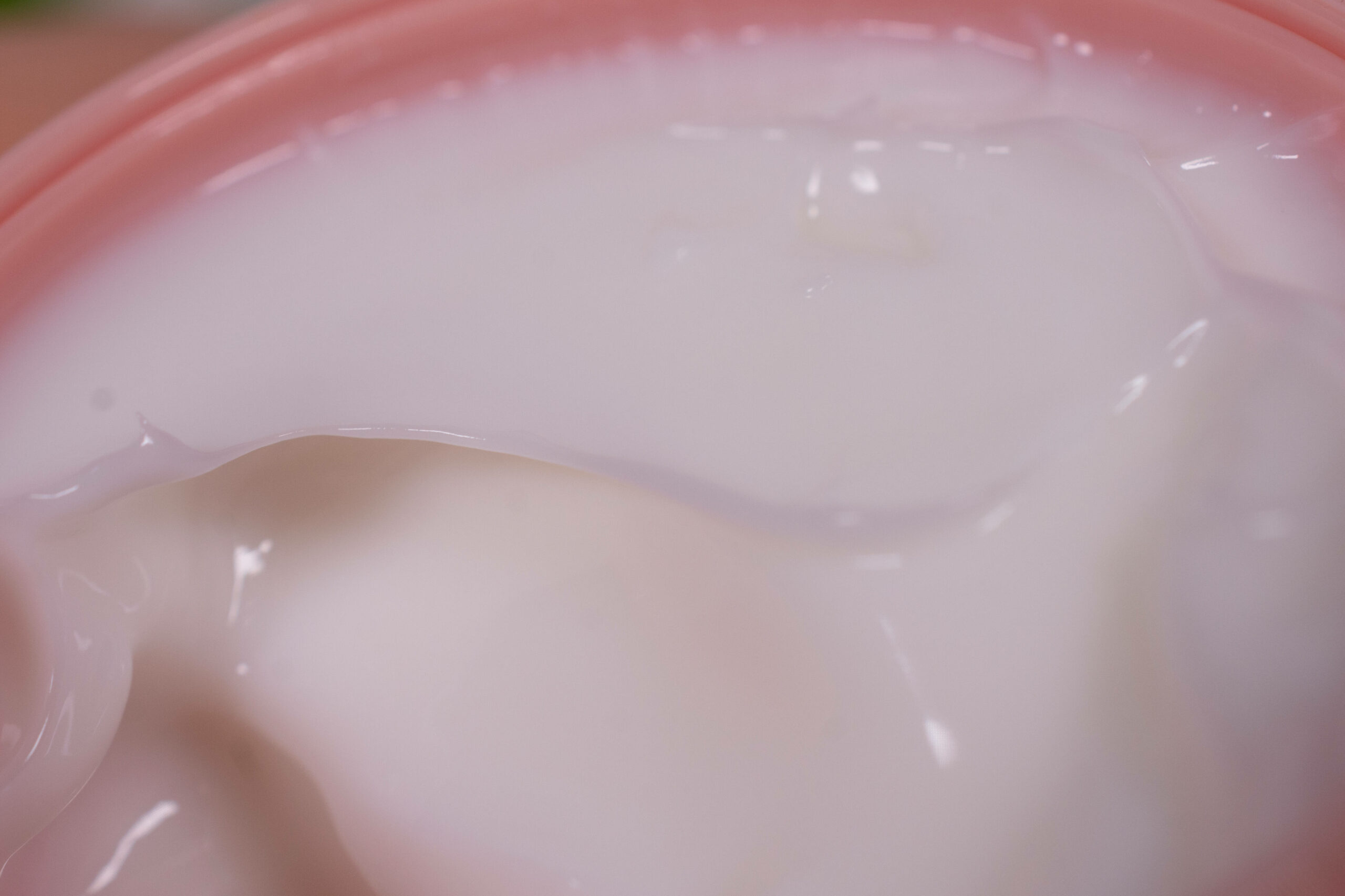 How to use the 107 EVERYDAY PLUMP Hydro Cream
Depending on your skin type, you could use it both morning or night, but with my more combination skin it definitely is best used at night. It pairs well with any other skincare product used underneath and could be used for buffering with Tretinoin. (More info: How to use Retin-A with minimal irritation)
I never had issues with pilling, so if your skin is drier than mine, you could use it underneath your sunscreens in the mornings as well.
Ingredients of the 107 EVERYDAY PLUMP Hydro Cream
Water
solv
,
Butylene Glycol
h

|

solv

|

vc
0
1
,
Glycerin

sii

|

h
0
0
,
Cyclopentasiloxane
emo

|

solv
,
Helianthus Annuus (Sunflower) Seed Oil

emo
0
0
,
Squalane

sii

|

emo
0
1
,
Bacillus/Corchorus Olitorius Leaf Ferment Filtrate
,
PEG/PPG-18/4 Copolymer
solv
,
Isostearyl Isostearate
emo
1
4
,
1,2-Hexanediol
solv
,
Cetyl Alcohol
emo

|

vc
2
2
,
Aluminum Starch Octenylsuccinate
vc
,
Cyclohexasiloxane
emo

|

solv
,
Polysorbate 60
emu

|

surf
,
Dimethiconol
emo

|

h
,
Glyceryl Stearate
emo

|

emu
0
1
–
2
,
PEG-100 Stearate
surf

|

emu
0
0
,
Sorbitan Stearate
emu
1
0
,
Lactobacillus/Soymilk Ferment Filtrate
,
Lactobacillus/Punica Granatum Fruit Ferment Extract

exf
,
Arginine

sii
,
Acrylates/C10-30 Alkyl Acrylate Crosspolymer
vc
,
Lactobacillus/Panax Ginseng Root Ferment Filtrate
,
Simmondsia Chinensis (Jojoba) Seed Oil

emo
0
0
–
2
,
Panthenol

so

|

h
0
0
,
Trehalose

h
,
Allantoin

so
0
0
,
Sodium Hyaluronate

sii

|

h
0
0
,
Polyglutamic Acid

h
,
Pyrus Communis (Pear) Fruit Extract
,
Beta-Glucan

so

|

h
,
Rosa Damascena Flower Water
,
Prunus Persica (Peach) Fruit Extract
abrasive/scrub

|

h
,
Hedera Helix (Ivy) Leaf/Stem Extract
amic

|

so
,
Pimpinella Anisum (Anise) Fruit Extract
,
Vanilla Planifolia Fruit Extract
,
Vinegar
,
Cucumis Melo (Melon) Fruit Extract
,
Phenoxyethanol (0.52%)
pres
Hover the mouse over an ingredient for short explanation. Read more on INCIDecoder.
Apart from the vinegar, 107s secret ingredient, it contains Squalane and silicones for moisturizing, Trehalose and Sodium Hyaluronate as humectants, fermented ingredients for skin nourishment and Panthenol, Beta Glucan and Allantoin for soothing. (More info: Ingredient Spotlight Beta Glucan and Ingredient Spotlight Hyaluronic Acid)
The one thing I found a little odd is that the only listed preservative is Phenoxyethanol – not much for a jar product.
Does it live up to its claims?
Yes.
Lightweight, silky cream-to-gel formulation and rich without being heavy or greasy actually describes the cream very good.
How does it compare to…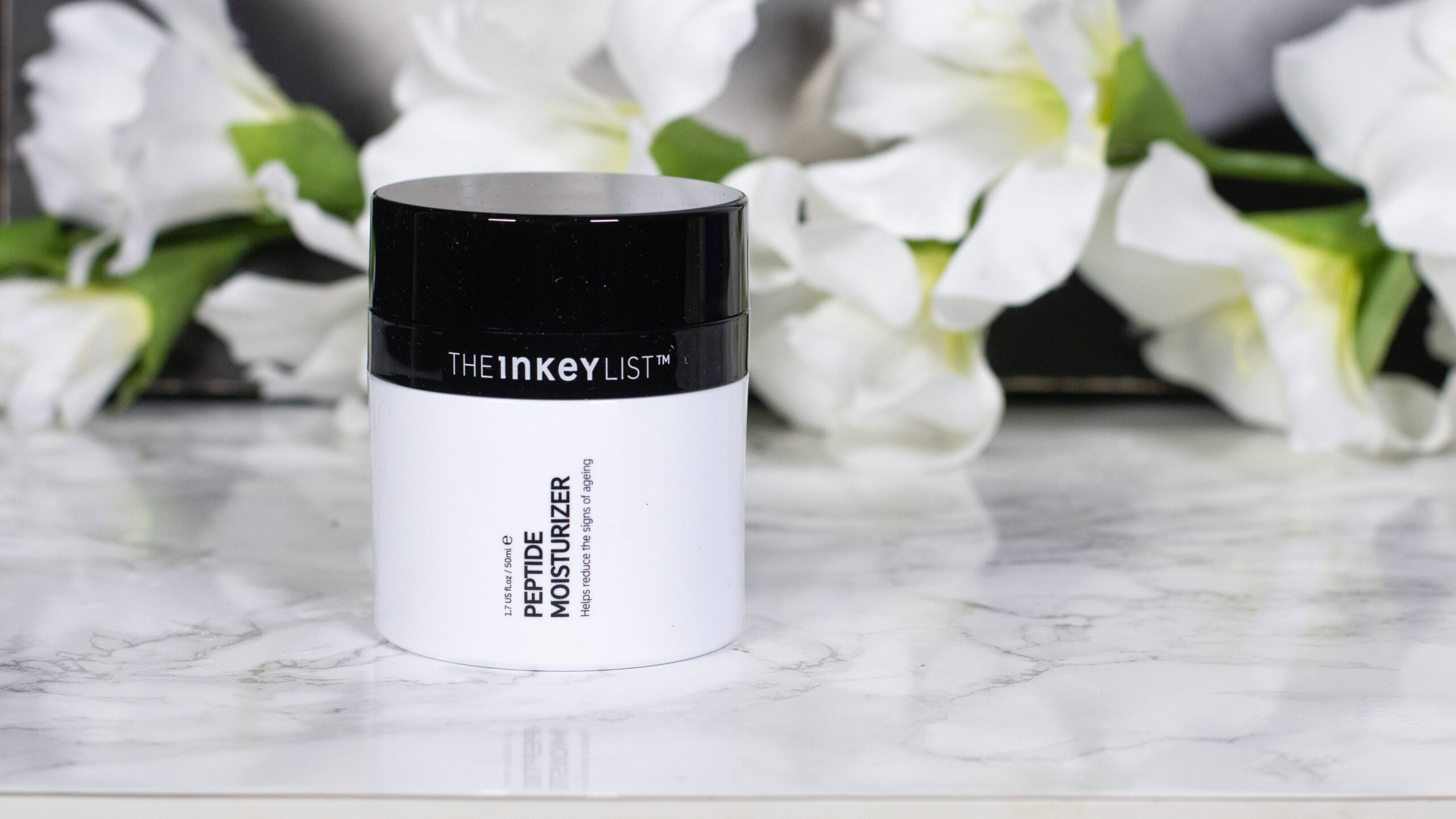 The Inkey List Peptide Moisturizer
Another one that is rich without being too heavy for my skin. It has a different emphasis in "actives", it contains two peptides for hydration and firming, but as I want my moisturizer to, well, moisturize more than anything else, that doesn't bother me. (More info: Everything you need to know about peptides in skincare)
The Inkey List uses no silicones, but shea butter instead of Dimethicone and Squalane and has a more robust preservation system, but lacks the fermented ingredients, the soothing ingredients and the vinegar. It is also less than a third of the price for the same amount of product.
Read my full review of The Inkey List Peptide Moisturizer here
Would I repurchase and which skin types do I recommend the 107 EVERYDAY PLUMP Hydro Cream to?
I really enjoy this cream, much more than I think I would, and will happily use it up with a little break once it gets hot here in Germany. I don't think I would repurchase though, mainly because it is rather pricey, I tend to spend most of my money on serums rather than moisturizers.
As far as skin types go, I think it will work for every skin type except oily ones in humid climates. For the more dry ones both morning and night, for normal to combination skin at night or during the colder months.
Shop the post
Don't forget to check out the Discount Code Page on top if you want to save some money on your next skincare purchase.
If you want to get a vote in the next Ask Doctor Anne Topic, Ingredient Spotlight or product I review, don't forget you can head over to my Patreon account to get more involved!
(Visited 730 times, 2 visits today)