ADVERTISEMENT INFO:  PRODUCTS MENTIONED IN THIS POST ARE PR (GIFTED) AND LINKS USED ARE AFFILIATE LINKS. I RECEIVED NO MONEY TO WRITE THE BLOGPOST. PLEASE READ DISCLAIMER 
I have mentioned it 100 times already, but doing my evening skincare routine feels incredibly relaxing. It marks the end of a stressful day, and I love to use things like the Beauty of Joseon Radiance Cleansing Balm because the rich texture is the skincare equivalent to putting on your favorite loungewear. (More info: How to chose the best cleanser for your skin type)
But other than that, what makes this balm so special? And is it worth your money? Let's talk!
What the Beauty of Joseon Radiance Cleansing Balm claims
A very soft, balm type cleansing balm that gently melts away makeup, excess sebum and skin impurities.
Facts about the Beauty of Joseon Radiance Cleansing Balm
Prize and size
One pot (it comes with a lid you can flip open and contains a small spatula) contains 100 ml and is available for 19$ on the website here. Just like with any balm, you don't need much, so the pot will last you at least three months.
Texture and smell
In the accompanying leaflet Beauty of Joseon calls it a sherbet like balm, which excites me as you know I do love my sweets. I get where they are coming from, as it is very thick and firm when you scoop it out, but quickly melts into an oil when it comes in contact with the warmth of your skin.
There isn't really any scent to it other than a hint of oil, but not in a rancid way, but rather warm.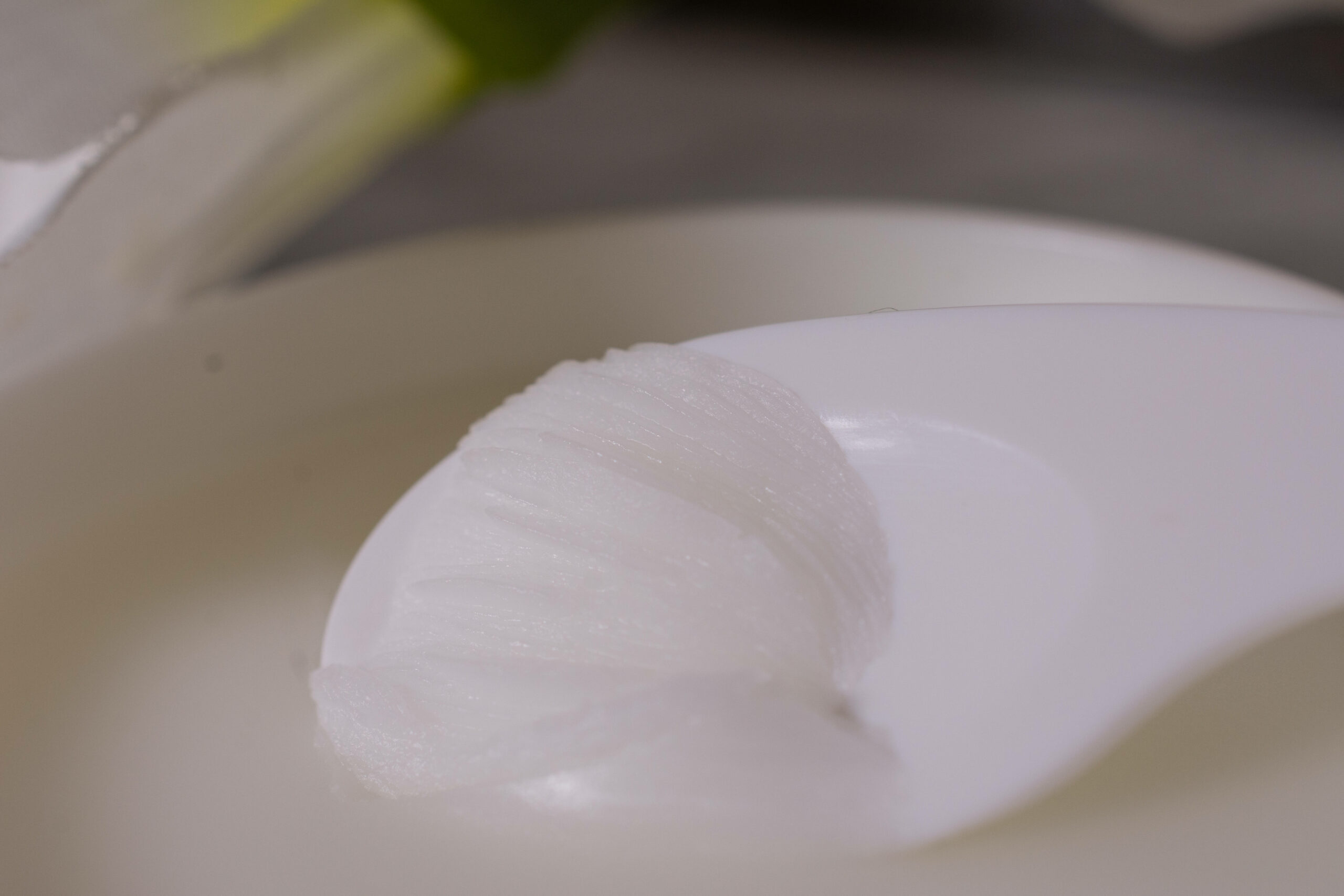 How to use the Beauty of Joseon Radiance Cleansing Balm
Balms are often used as the first step in a Double Cleanse to remove makeup and sunscreen, and while you could of course use them in the mornings as well, in the evenings with makeup on is when this one really works best. (More info: Is Double Cleansing bad for your skin?)
You massage it onto dry skin, it turns into an oil and melts away anything that is on your face – sweat, dirt, sunscreen, foundation – it all gets broken down. I have used it to remove eye makeup, which it does with ease, but it is worth noting that it could blur my vision for a few moments afterwards, even if I was not wearing my contacts.
There are reports on the website that the old formula could sting around the eyes, but this one here is the reformulated one and it doesn't.
While it emulsifies and rinses clean, leaving the skin feeling nourished, I still prefer to use a washcloth for removal or follow up with a second cleanse as I do with most balms.
Ingredients of the Beauty of Joseon Radiance Cleansing Balm
Cetyl Ethylhexanoate
emo
,
Polyglyceryl-6 Dicaprate
emu
,
Polyglyceryl-2 Caprate
emu
,
Polyglyceryl-2 Sesquicaprylate
emu
,
Synthetic Wax
emo

|

vc
,
Caprylic/Capric Triglyceride
emo
,
Lactobacillus/Soybean Ferment Extract
,
Hippophae Rhamnoides Oil

aox

|

emo
,
Oryza Sativa (Rice) Bran Oil

aox

|

emo
,
Oryza Sativa (Rice) Seed Water
amic

|

aox
,
Avena Sativa (Oat) Meal Extract

so
,
Coix Lacryma-Jobi Ma-Yuen Seed Extract
,
Oryza Sativa (Rice) Extract
abrasive/scrub
,
Water
solv
,
Sorbitan Sesquioleate
emu
0
0
–
1
,
Glycerin

sii

|

h
0
0
,
Propanediol
solv

|

h
,
Butylene Glycol
h

|

solv

|

vc
0
1
,
1,2-Hexanediol
solv
,
Caprylyl Glycol
h

|

emo
,
Ethylhexylglycerin
pres
Hover the mouse over an ingredient for short explanation. Read more on INCIDecoder.
On top of different emollients and emulsifiers you will find Glycerin as humectant, Sea Buckthorn Berry and Rice Bran Oil, Rice Water and Oat Meal Extract, which is supposed to be soothing. There are also fermented ingredients, popular in Korean Beauty and a source of several beneficial components for the skin. (More info: Pre-, pro- and postbiotics in skincare)
Does it live up to its claims?
Yes.
It is a very soft, very gentle yet very effective cleansing balm.
How does it compare to…
Clinique Take the Day off Cleansing Balm
Clinique has long been one of my favorite cleansing balms and I have repurchased numerous times in the past. It is pretty similar in texture and cleansing power, but leaves a little more film after rinsing than this one. As I use a wash cloth with balm cleansers anyway, that doesn't make much of a difference for me, but if a wash cloth is too harsh for your face, it might be a point worth considering.
You can read my full review of the Clinique Take the Day Off Cleansing Balm here
Would I repurchase and which skin types do I recommend the Beauty of Joseon Radiance Cleansing Balm to?
I love Cleansing Balms in winter, and the Beauty of Joseon Radiance Cleansing Balm is a cleansing balm in the best sense of the word. It feels just as luxurious as you'd expect, is gentle yet nourishing, but at the same time very effective at getting rid of your makeup.
I can see it work on all skin types, and especially those that prefer a fragrance-free or vegan option will find this one particularly lovely. (More info: Why you need to change your skincare in winter)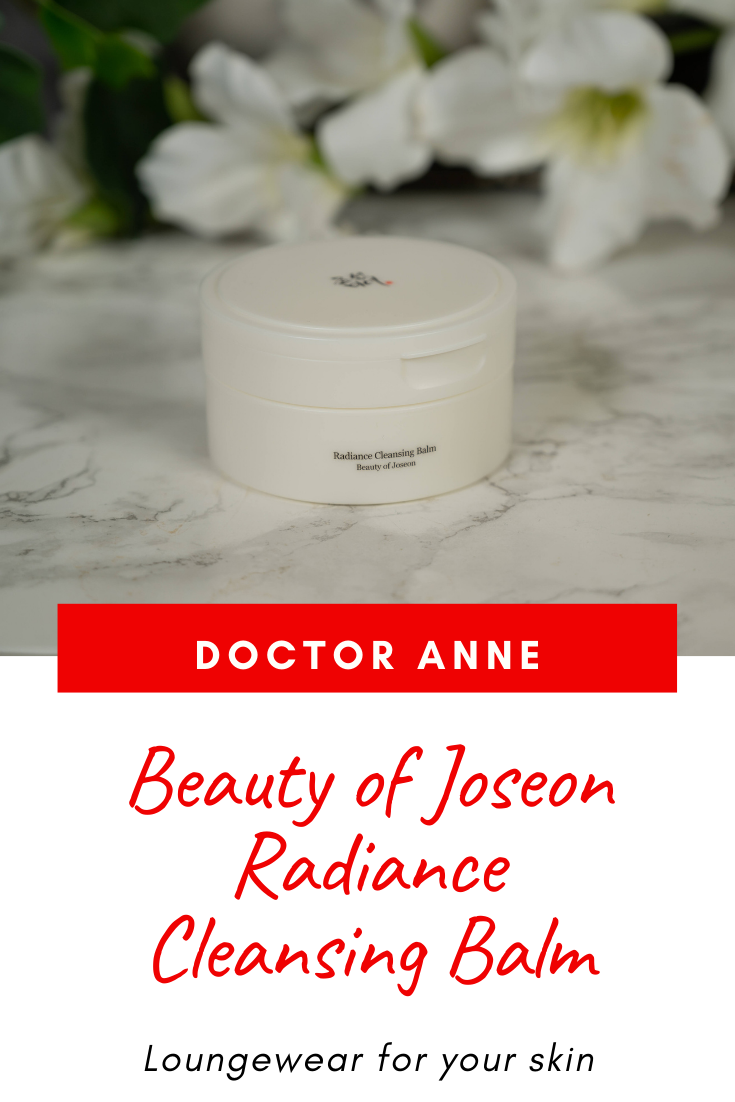 Shop my current favorite cleansers here:
Don't forget to check out the Discount Code Page on top if you want to save some money on your next skincare purchase.
If you want to get a vote in the next Ask Doctor Anne Topic, Ingredient Spotlight or product I review, don't forget you can head over to my Patreon account to get more involved!
(Visited 4.001 times, 6 visits today)