ADVERTISEMENT INFO: PRODUCTS MENTIONED IN THIS POST WERE PURCHASED MYSELF, LINKS USED ARE AFFILIATE LINKS. I RECEIVED NO MONEY TO WRITE THE BLOGPOST. PLEASE READ DISCLAIMER
Gentle is how I prefer my exfoliation to be, especially during spring when my skin is prone to acting up, so I mentioned using the by Wishtrend Mandelic Acid 5% Skin Prep Water around two times a week in my updated skincare routine for spring. (More info: Skincare routine changes for spring)
A lot of you wanted to know more, so here is my dedicated review.
Mandelic Acid, as you might know, is an AHA, but has a larger molecular structure than Glycolic Acid, meaning it doesn't penetrate the skin as deeply and as quickly and thus is much gentler. Just like the other AHA it helps with hyperpigmentation, dull skin and apparently with acne. (More info: Where does hyperpigmentation come from and how is it treated?)
What by wishtrend Mandelic Acid 5% Skin Prep Water claims
This mandelic acid toner contains 5% mandelic acid that easily penetrates skin to help improve pigmentation and heal blemishes. Along with beta-glucan, panthenol, centella extract and sodium hyaluronate, this toner restores hydration while gently exfoliating skin at the same time without irritation. Suitable even for sensitive skin.
Facts about by wishtrend Mandelic Acid 5% Skin Prep Water
Prize and size
One bottle contains 120 ml and is available for 27,99 $ on the website here. There is also a 30 ml travel size which you can get for 10,99 $ – great if you want to see if your skin agrees with it first. The product is vegan.
Texture and smell
Don't be fooled by the dark bottle and the fact that it is derived from bitter almonds – the product isn't brown, but clear and watery. Using a dark bottle is recommended as Mandelic Acid is light sensitive. There isn't really any scent to it.
How to use the by wishtrend Mandelic Acid 5% Skin Prep Water
Despite being less irritating, I still don't think everyone needs to use it daily or even twice daily. I personally stick with 2-3 times a week, given that I pair it with Tretinoin which makes my skin pretty reactive to chemical exfoliants. If your skin is more robust and it is the only potentially irritating ingredient in your routine, daily might work fine for you. It goes on directly after cleansing and could be used both morning or night. As I am not a fan of cotton pads, I press it on with my hands, but cotton pads do of course work as well.
(More info: The 5 steps you need to take if you damaged your skin barrier)
Ingredients of by wishtrend Mandelic Acid 5% Skin Prep Water
Aqua(Water)
solv
,
Mandelic Acid

exf

|

amic
,
Butylene Glycol
h

|

solv

|

vc
0
1
,
Beta-Glucan

so

|

h
,
Panthenol

so

|

h
0
0
,
Glycyrrhiza Glabra Root Extract

so

|

sb
,
Prunus Amygdalus Dulcis Fruit Extract
,
Sodium Hyaluronate

sii

|

h
0
0
,
Centella Asiatica Extract

so

|

aox

|

h
,
Sorbitan Sesquioleate
emu
0
0
–
1
,
Sorbitol
h
0
0
,
Glycerin

sii

|

h
0
0
,
Houttuynia Cordata Extract

aox

|

so
,
Chlorphenesin
pres

|

amic
,
Dimethyl Sulfone
solv

|

vc
,
Arginine

sii
,
Sodium Citrate
chel

|

buff
,
Carbomer
vc
0
1
,
Ethylhexylglycerin
pres
,
PEG-60 Hydrogenated Castor Oil
emu

|

surf
,
1,2-Hexanediol
solv
,
Natto Gum
Hover the mouse over an ingredient for short explanation. Read more on INCIDecoder.
Now 5% Mandelic Acid is a very low concentration – for comparison, up to 10% is considered unproblematic for daily use on sensitive skins and in office peels can contain up to 60%. The formula also contains several soothing ingredients, namely Beta-Glucan, Panthenol and Centella Asiatica extract, as well as Glycerin as humectant and Licorice Root Extract to help fight hyperpigmentation. All are listed after Mandelic Acid, so all are less than 5% in concentration.
(More info: Centella Asiatica in skincare)
Does it live up to its claims?
Yes.
I found this very gentle on my skin even if it was already irritated, slightly hydrating and gently exfoliating.
How does it compare to…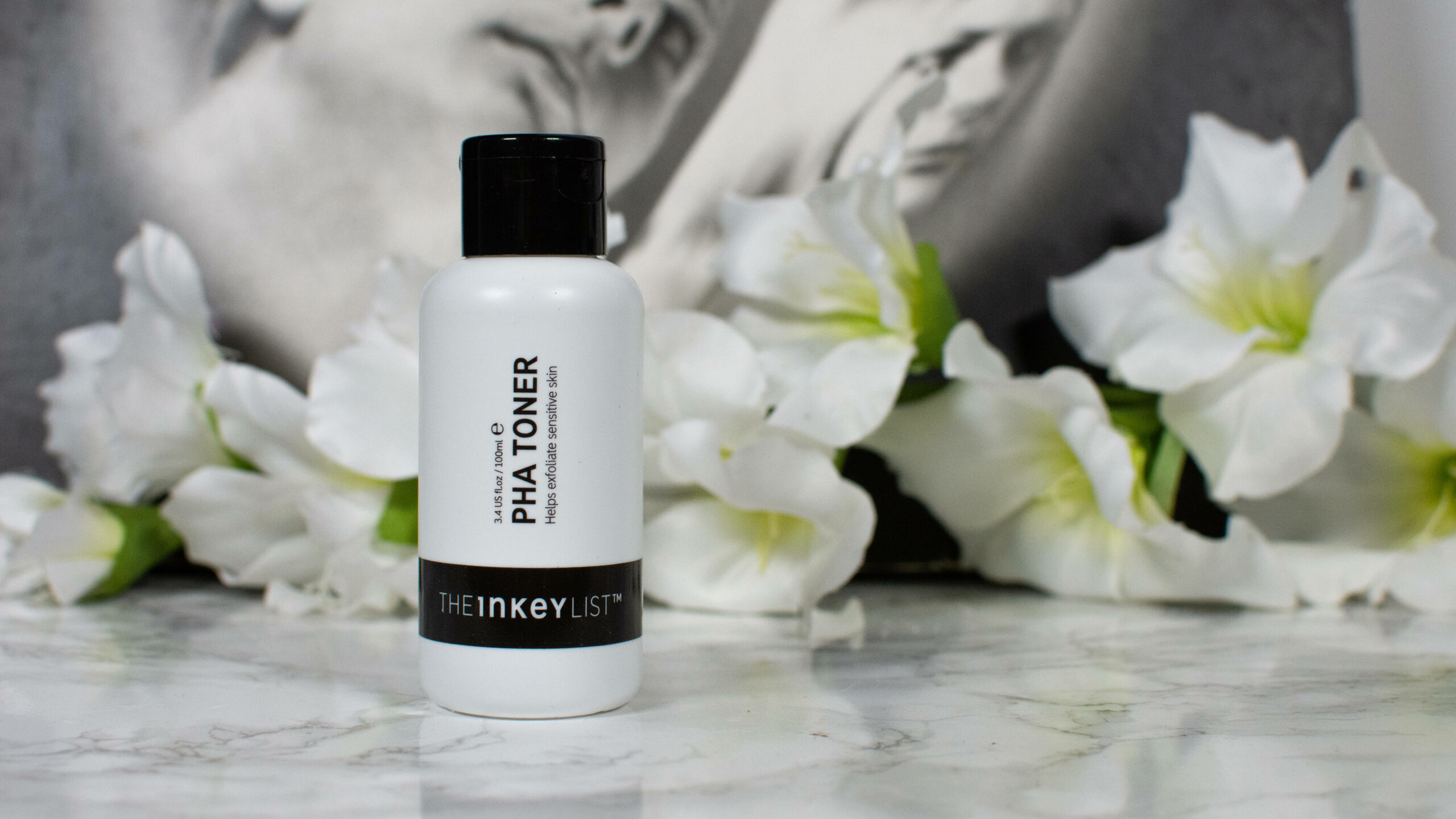 The Inkey List PHA Toner
Polyhydroxy Acids are another, very gentle form of AHA aiming to exfoliate even sensitive skin. (More info: What are Polyhydroxyacids and why are they used in skincare?) I found The Inkey Lists Toner to be more hydrating and even more subtle in its exfoliating effect, which is why for me it was great during winter.
Both are valid options to try if your skin is easily irritated, but I would prefer the by Wishtrend Skin Prep Water if you have stronger texture or hyperpigmentation you want to target.
You can read my full review of The Inkey List PHA Toner here.
Would I repurchase and which skin types do I recommend it to?
I think this one is perfect for skins that can't tolerate Glycolic Acid, but still want a little more effect than you get from PHA, maybe because there is some texture or some sun damage that needs to be addressed. Like most products with low concentrations you will need consistency and time before you see results, but as it is hard to overdo, you should get there in the end.
I can see it becoming a staple in my routine during spring and autumn, the seasons when I do need the most exfoliation.
Shop my current favorite exfoliants here

Don't forget to check out the Discount Code Page on top if you want to save some money on your next skincare purchase.
If you want to get a vote in the next Ask Doctor Anne Topic, Ingredient Spotlight or product I review, don't forget you can head over to my Patreon account to get more involved!
(Visited 3.046 times, 2 visits today)