ADVERTISEMENT INFO: THE PRODUCTS MENTIONED IN THIS POST ARE PR (GIFTED) AND LINK USED MIGHT BE AFFILIATE LINKS. I RECEIVED NO MONEY TO WRITE THE BLOGPOST. PLEASE READ DISCLAIMER
"Do no harm when you cleanse – and with the right product, you should only need to do it once!" – that is what Dr. Sam says on the website about her Flawless Cleanser, and it really got me thinking.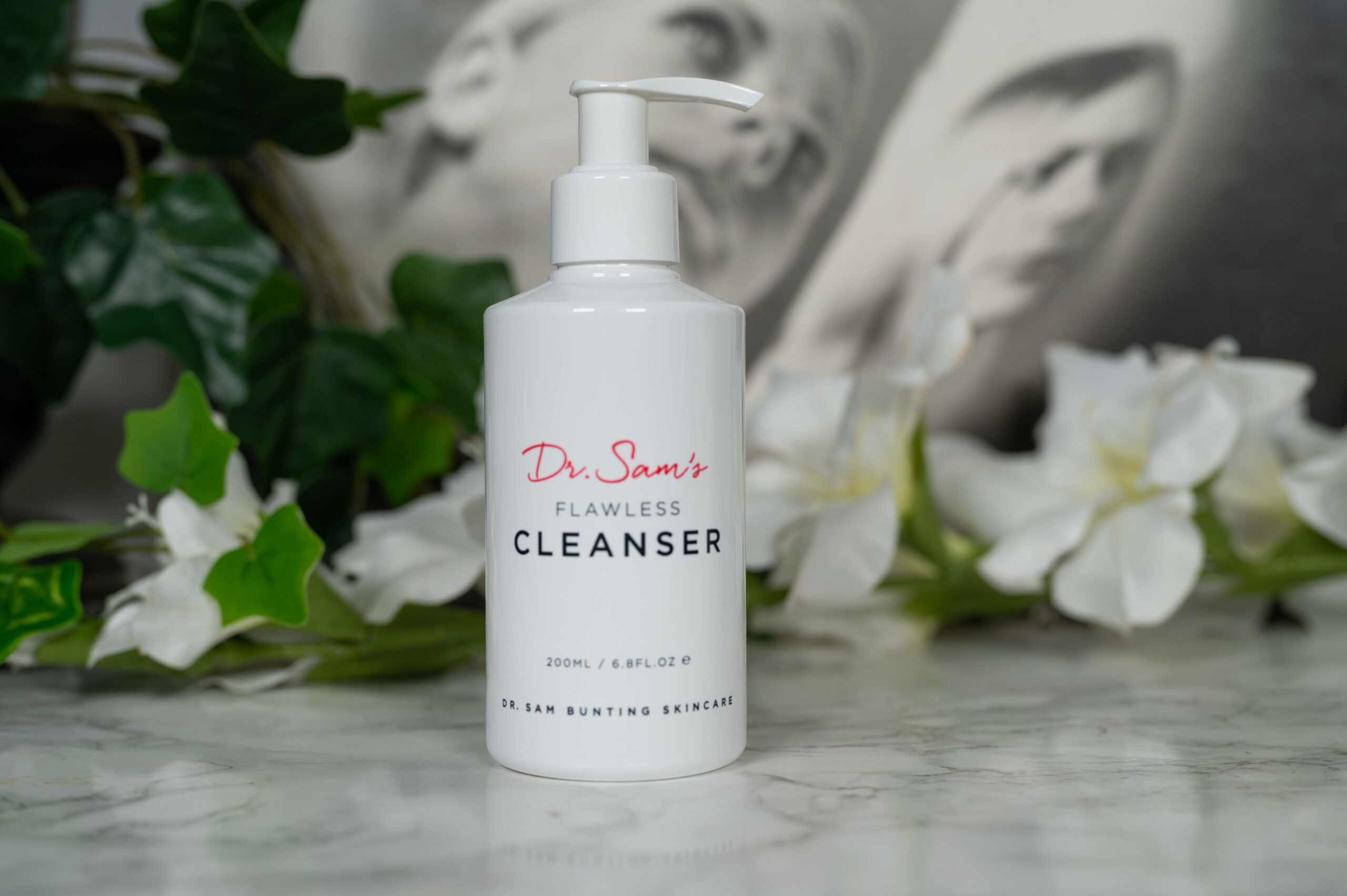 I mean, we usually don't consider cleansing a specifically harmful step, we tend to associate this more with things like strong exfoliants or irritating retinoids.
But if you have been around for a while you might have seen my blogpost on Double Cleansing (More info: Is Double Cleansing always necessary?), in which I do point out that over cleansing the skin can be as bad as not cleansing it properly, which is why the above sentence resonated with me.
But how about the cleanser itself? Is it any good?
What should a cleanser be?
If we are talking about "the right" cleanser, we should probably define what a cleanser needs to be – in my opinion. First off, the texture is personal preference – if you want a gel, a lotion, a cream, oil or foam depends on your skin type more than anything else and all these, formulated right, can be your "right cleanser". (More info: How to find the right cleanser for your skin type)
A good cleanser should be of a similar pH as your skin, so around 5,5, should be able to remove dirt, sunscreen, and everything else that accumulates over the course of the day in one cleansing step and should rinse without leaving a residue or without the need of scrubbing. It should also not be too harsh, meaning it should remove the dirt, but not the skins natural oils.
In Germany we call something like that "eierlegende Wollmilchsau", referring to an animal that offers wool, milk, eggs and meat (and obviously doesn't exist), meaning it is hard to really get ALL that in one product.
What the Dr Sam Bunting Flawless Cleanser claims
Flawless Cleanser™ suits all skin types, even redness-prone, sensitive skin. It thoroughly removes make-up, sunscreen, oil and grime whilst respecting the skin's natural barrier with its acid mantle-friendly pH of 5.0. It's specifically formulated to be suitable for acne-prone, grown-up skin and to support the use of Active ingredients in leave-on products.
Facts about the Dr Sam Flawless Cleanser
Prize and size
One pump bottle contains 200 ml and retails for 16 £ on the website here. It is recommended to use one pump for the morning cleanse (or cleanses when you don't need to take a lot off) and two pumps for the evening cleanse.
Texture and smell of the Dr Sam Bunting Flawless Cleanser
This cleanser looks like a gel and feels like a cream – yes, I know that sounds confusing. But when I see a gel cleanser, I expect foam, and this one doesn't foam up at all. No lather, it just gets smoother when you mix it with water and then rinses clean. It also has no scent – the whole line is fragrance free. If you sniff it very closely, there is a hint of earthiness that is probably the ingredients' own odour.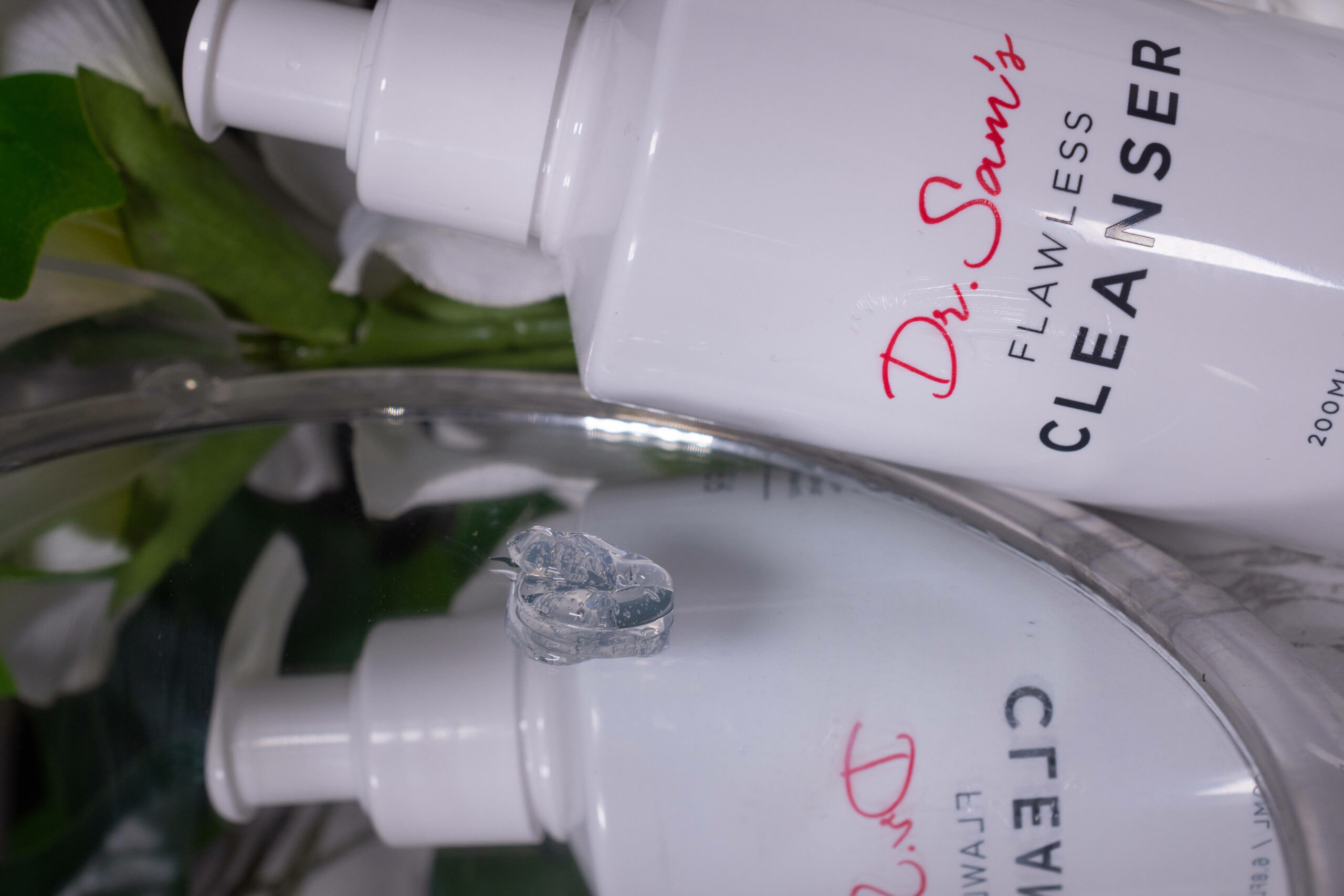 How to use the Dr Sam Bunting Flawless Cleanser
One pump for the morning cleanse, two pumps if there is more to take off, which is usually in the evenings – the main cleanse basically. The cleanser claims to take off makeup, and it does, but I still do a double cleanse and remove my makeup if I am wearing a full face for filming for example – not on an everyday basis though, then this one is more than enough.
The website does recommend using a dedicated eye makeup remover, and this is what I do, especially when I am wearing something waterproof. To be honest, I don't like it much around my eyes anyway. My eyes can be sensitive sometimes – I wear contact lenses and spend way too long each day staring at a computer screen – and I occasionally did experience stinging. Not every day though, so it probably is only an issue for sensitive eyes.
Ingredients of the Dr. Sam Flawless Cleanser
Aqua (Water)
solv
,
PEG-6 Caprylic/Capric Glycerides
emu

|

surf
,
PEG-7 Glyceryl Cocoate
emu

|

surf
,
Poloxamer 188
emu

|

surf
,
Ammonium Acryloyldimethyltaurate/Vp Copolymer
vc
,
Polysorbate 20
emu

|

surf
0
0
,
Allantoin

so
0
0
,
Aloe Barbadensis Leaf Juice Powder

so

|

h
,
Phenoxyethanol
pres
,
Tocopheryl Acetate
aox
0
0
,
Citric Acid
buff
,
Sodium Hydroxymethylglycinate
pres
,
Disodium EDTA
chel
,
BHT
aox

|

pres
Hover the mouse over an ingredient for short explanation. Read more on INCIDecoder.
A few gentle surfactants, no foaming stuff and some Aloe Barbadensis Leaf Powder and Allantoin for soothing. Nothing much except what you need to gently cleanse your face, but then again a cleanser is washed off, which is why you don't really need any fancy stuff in it.
Does it live up to its claims?
Yes.
I happen to have acne-prone, grown-up skin (which is a lovely way of saying adult acne), and it works amazing in combination with my Tretinoin, basically the definition of "leave-on active". My skin feels cleansed, but not stripped, my only complaint is that I don't like it around the eyes, which, to be fair, it wasn't designed for. (More info: How to use Retin-A with minimal irritation)
How does it compare to…
the Murad Environmental Shield Essential C Cleanser
Murad, another Doctors Brand, released one of my favorite summer cleansers with this refreshing (and foamy) gel cleanser. Opposed to Dr Sams offer, it claims added Vitamin C for skin brightening. As I said before, a cleanser usually does not need extra actives, as the contact time with the skin is pretty short, and when you plan on using it with things like Tretinoin, anything it contains that could potentially irritate the skin further should be avoided.
Murads version is a tad more stripping, but more fun to use with the foam and the yellow Vitamin C capsules that burst when they come in contact with the skin – all that is purely "skintertainment" though and might influence your purchases, but has no real benefit for the skin.
You can read my full review of the Murad Essential C Cleanser here
the Good Molecules Rosewater Daily Cleansing Gel
I actually thought of this Good Molecules cleanser the first time I used Dr Sams Flawless Cleanser, as the texture is pretty similar in both of them and they feel similar in touch. While Dr. Sam sticks to the necessary basics and only adds some soothing Aloe and Allantoin, Good Molecules build their cleanser around rosewater, something I (as mentoned in my original review) wouldn't put too much faith in in terms of skincare.
Good Molecules is more affordable though, so if it is texture and touch you are looking for, it might be a good budget alternative to try.
Read my full review of the Good Molecules Rosewater Daily Cleansing Gel here
Would I repurchase?
Yes.
While I am not head over heels excited by the cleanser, the fact that it never irritates my skin even now that it is colder and I am using Tretinoin makes it a staple for me. Not hot love, but trusted companion to see me through rough times – don't we all need some of that sometimes?
Whom do I recommend it to?
I think it is suitable for all skin types, but especially good for those that use stronger actives like Tretinoin or Benzoylperoxide and have to be careful with their supporting products. It is also a great choice for people that prefer their products to be fragrance free.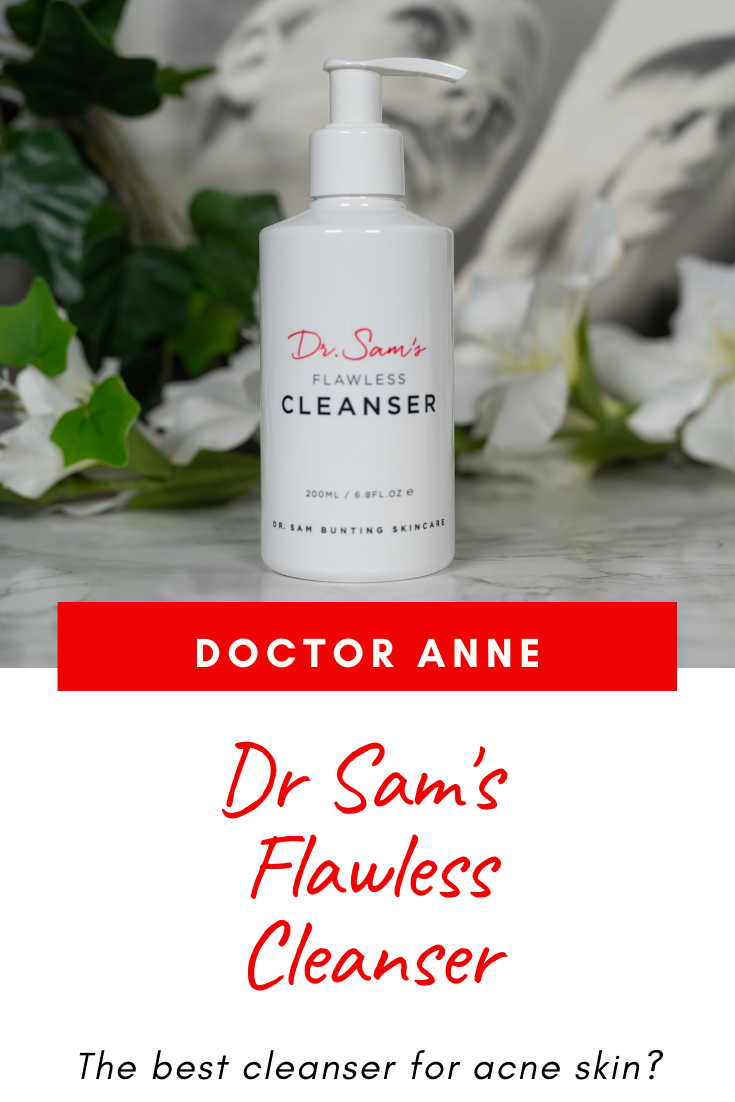 If you want to get a vote in the next Ask Doctor Anne Topic, Ingredient Spotlight or product I review, don't forget you can head over to my Patreon account to get more involved!
(Visited 1.307 times, 3 visits today)