Advertisement information: I received this item as part of my paid work with QVC Beauty Germany, but this post was not part of the contract. This blog post uses affiliate links. Please read disclaimer.
Fragrance in skincare? Controversial. Essential oils in skin care? Even more so. Yet here I am, reviewing the Elemis Peptide4 Plumping Pillow Facial. Which is, just in case you didn't know yet, heavily fragranced and contains essential oils.
I am not going to discuss the matter of fragrance in skincare today though, just add a quick disclaimer: Yes, fragrant components and essential oils have the risk of triggering allergic reactions, some more than others. No, they do not have a function in skincare that is beneficial other than their use in aromatherapy. Or at least very few of them have.
But also: No, I don't think that it is mandatory to only use fragrance free products, unless you have sensitivities of course.
Let's just agree on the fact that, should you want to avoid fragrance and essential oils, Elemis is not the brand for you, and quickly move on to what the Elemis Peptide4 Plumping Pillow Facial actually does.
What the Elemis Peptide4 Plumping Pillow Facial claims
A hydrating sleep mask that drenches the skin in moisture, helping to plump the skin as it fights the visible signs of tired, dull skin.
Facts
Price and size
One pot contains 50 ml and is available for 50 £ on the website here. I know how most of you feel about pot packaging, but I am the first to admit that opening the pot and scraping out the light blue, lovely scented cream is a pleasant experience.
Texture and scent
If you prefer your products that are unscented, Elemis is not the brand for you. Plant based oils and their fragrant components are core part of the brands philosophy, the Sleep Mask being no exception. Night Jasmine, Sweet Orange and Ylang-Ylang combined give a warm, floral scent that helps me unwind in the evenings.
The texture is like a firm gel, slightly cooling against the skin and a little tacky for around ten minutes.
How to use the Elemis Peptide4 Plumping Pillow Facial
Like all sleeping masks (or sleeping packs), this product is designed to be used as last step in your skincare routine. While using it throughout the day would be possible as well, the fact that is stays kind of tacky for at least ten minutes makes it not suitable for use under makeup. You cleanse your face, apply your serum and treatment and then, when you would reach for your moisturizer, apply the Pillow Facial instead. I recommend you wait at least ten minutes before you go to bed afterwards to not ruin your pillows.
Ingredients of the Elemis Peptide4 Plumping Pillow Facial
Favorable ingredients

Dicaprylyl Carbonate: Emollient
Glycerin: Humectant
Diheptyl Succinate: Emollient
Capryloyl Glycerin/Sebacic Acid Copolymer: Emollient
Hydroxyacetphenone: Antioxidant
Chondrus Crispus Extract: Rich in vitamins and minerals
Buglossoides Arvensis (Star AvensisTM) Seed Oil: Emollient
Lithothamnion Calcareum Extract: Rich in antioxidants, aminoacids, humectant, algae
Tocopherol: Vitamin E, antioxidant
Veronica Officinalis (Speedwell) Flower/Leaf/Stem Extract: astringent
Nyctanthes Arbor-Tristis (Indian Night Jasmine) Flower Extract: antioxidant
Cananga Odorata (Ylang-Ylang) Flower Extract: Antioxidants, soothing
Citrus Aurantium Dulcis (Orange) Oil: Natural source of Vitamin C
Myristica Fragrans (Nutmeg) Kernel Oil: Antioxidant, increases blood flow
Gardenia Florida Fruit Extract: Antioxidants
Hydrolyzed Yeast Protein: Rich in peptides and aminoacids
Citrus Aurantium Amara Leaf Oil: Uplifting fragrance
Coriandrum Sativum (Coriander) Fruit Oil: Antioxidants
Other ingredients

PEG-8: Surfactant
Sodium Polyacrylate: Thickening
Phenoxyethanol: Preservative
Disodium EDTA: Binding Agent
Glyceryl Acrylate/Acrylic Acid Copolymer: Stabilizer, waterproof
Benzyl Alcohol: Preservative
Maltodextrin: Binding agent
Dehydroacetic Acid: Preservative
Sodium Benzoate: Preservative
Citric Acid: pH adjuster
Benzoic Acid: Preservative
Ethylhexylglycerin: Preservative
Possibly problematic ingredients

Fragrance
Benzyl Benzoate (part of essential oils)
Linalool
Limonene
Hexyl Cinnamal
A few humectants, but much more emollients as well as the signature Peptide4 blend, a mixture of hydrolyzed Yeast Protein and plant extracts that claim to increase hydration. Red flags for some might be the added fragrance as well as the potentially irritating components of essential oils. In my opinion this products is designed to lock in hydration and smooth the skin rather than hydrate the skin on its own.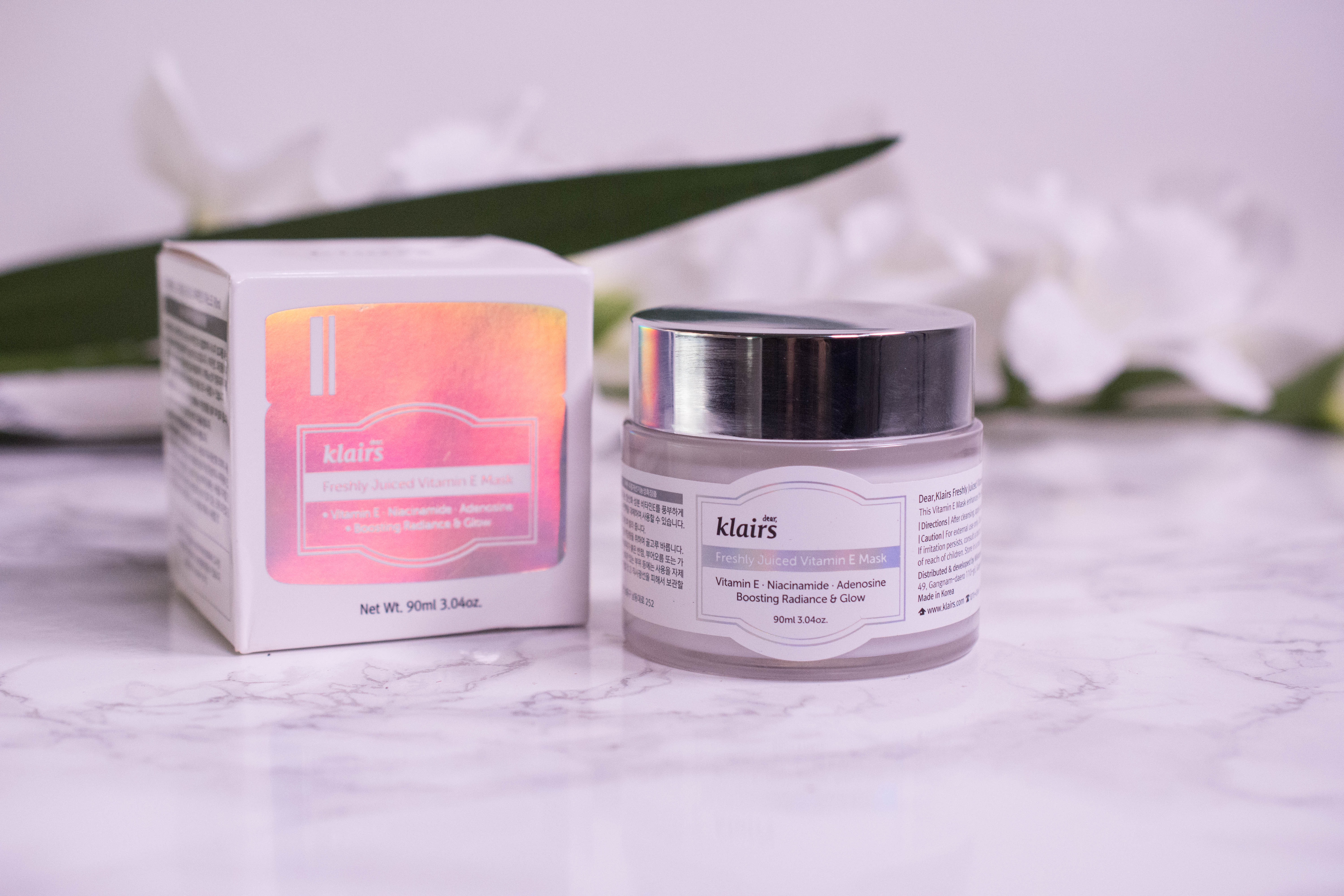 How does the Elemis Peptide4 Plumping Pillow Facial compare to
klairs Freshly Juiced Vitamin E Sleeping Mask
Comparing these two sheds some light on the fact that if a company says "sleeping mask", it can mean completely different things. While I see the main purpose of the Elemis version in locking in hydration through their emollients, the klairs version has the focus on hydration as well as brightening. klairs contains Niacinamide, one of my favorite ingredients, and some Vitamin E rather than plant extracts as antioxidants, while being similar in texture. If I had to pick one, I would probably go with klairs.
Read my full review of the klairs Freshly Juiced Vitamin E Mask here.
Does the Elemis Peptide4 Plumping Pillow Facial live up to its claims?
Yes.
Even though I don't think it is the most hydrating one I have used it still plumps up the skin and leaves it looking less tired, but more radiant.
Would I repurchase?
No.
I don't use sleeping masks (or face masks in general) enough to warrant repurchasing, and should I feel the need for one, I would rather get the klairs version again next time.
Which skin types would I recommend the Elemis Peptide4 Plumping Pillow Facial to?
Like most sleeping masks this is suitable for all skin types, although I think really dry ones will not find it moisturizing enough.
Always do a patch test first when using products like this!
Shop the post
(Visited 2.587 times, 1 visits today)