ADVERTISEMENT INFO: THE PRODUCTS MENTIONED IN THIS POST ARE PR (GIFTED) AND LINK USED MIGHT BE AFFILIATE LINKS. I RECEIVED NO MONEY TO WRITE THE BLOGPOST. PLEASE READ DISCLAIMER 
The Geek and Gorgeous Porefectly Clear Serum came into my life at exactly the right time. As you might have guessed from the name it is a 2% Salicylic Acid Serum, aimed at, well, keeping the pores clear. Porefectly clear.
It is the newest release from Geek and Gorgeous, a brand that has been featured quite often on this blog, because I am a huge fan of their efficient and to the point products.
Much like The Ordinary, whose 2% Salicylic Acid Serum has been a long-standing favorite of mine to treat congestion and breakouts. And as this one is not available at the moment due to reformulation, I was excited to see if the Porefectly Clear Serum would fill the spot.
Let's talk about performance, ingredients and which skin types it is best suited for!
What Geek and Gorgeous Porefectly Clear claims
A light gel formula with 2% Salicylic acid (aka BHA) and Sarcosine to unclog pores and improve combination skin-related problems such as blackheads and oiliness.
Facts about Geek and Gorgeous Porefectly Clear
Prize and size
One bottle, dark glass with a pipette, contains 30 ml and retails for 7,80 € on the website here.
Texture and scent
Slightly milky, with a texture that is a little firmer than your usual watery serum and no noticeable scent.
How to use Geek and Gorgeous Porefectly Clear
Salicylic Acid can be used both as a spot treatment and preventative all over the face. It can also be used morning and night depending on your routine and goes on right after cleansing. If you use it as prevention, I suggest starting slowly with twice a week and slowly building up from there. If it is used as spot treatment it can be applied to the spot twice a day until the inflammation has gone down and the spot has healed. If you want extra oomph, you could apply the salicylic acid and then add a hydrocolloid patch on top as a DIY pimple patch – this might increase the risk of irritation though, so listen to your skin. (More info: The different kind of pimple patches)
I used this serum both ways and both worked, I had to be careful though as regular use over a longer period of time would lead to irritated skin. This is common for me in combination with my Tretinoin though, so the product is not to blame – it is just that my skin is very sensitive to acids. (More info: How to use Tretinoin with minimal irritation)
Ingredients of Geek and Gorgeous Porefectly Clear
Aqua (Water)
solv
,
Pentylene Glycol
solv

|

h
,
Dipropylene Glycol
solv
,
Methyl Gluceth-20

h
,
Salicylic Acid

exf

|

aacne

|

so

|

pres
,
Butylene Glycol
h

|

solv

|

vc
0
1
,
Sarcosine

,
Allantoin

so
0
0
,
Sodium Hydroxide
buff
,
Xanthan Gum
vc
,
Disodium EDTA
chel
Hover the mouse over an ingredient for short explanation. Read more on INCIDecoder.
The main feature is of course the 2% Salicylic Acid, 2% is the concentration that is commonly used in readily available skincare, paired with Allantoin, an ingredient used to soothe the skin and prevent irritation. I don't think I need to go into much detail with Salicylic Acid, but in short it is an oil-soluble exfoliating acid, meaning it can travel into the oil-filled pores and break up the cells stuck there so they don't clog up the pore and lead o congestion and finally breakouts.
Sarcosine according to the brand helps normalize pore size and oil production. I can't say much about that claim, as I have not yet looked into that ingredient.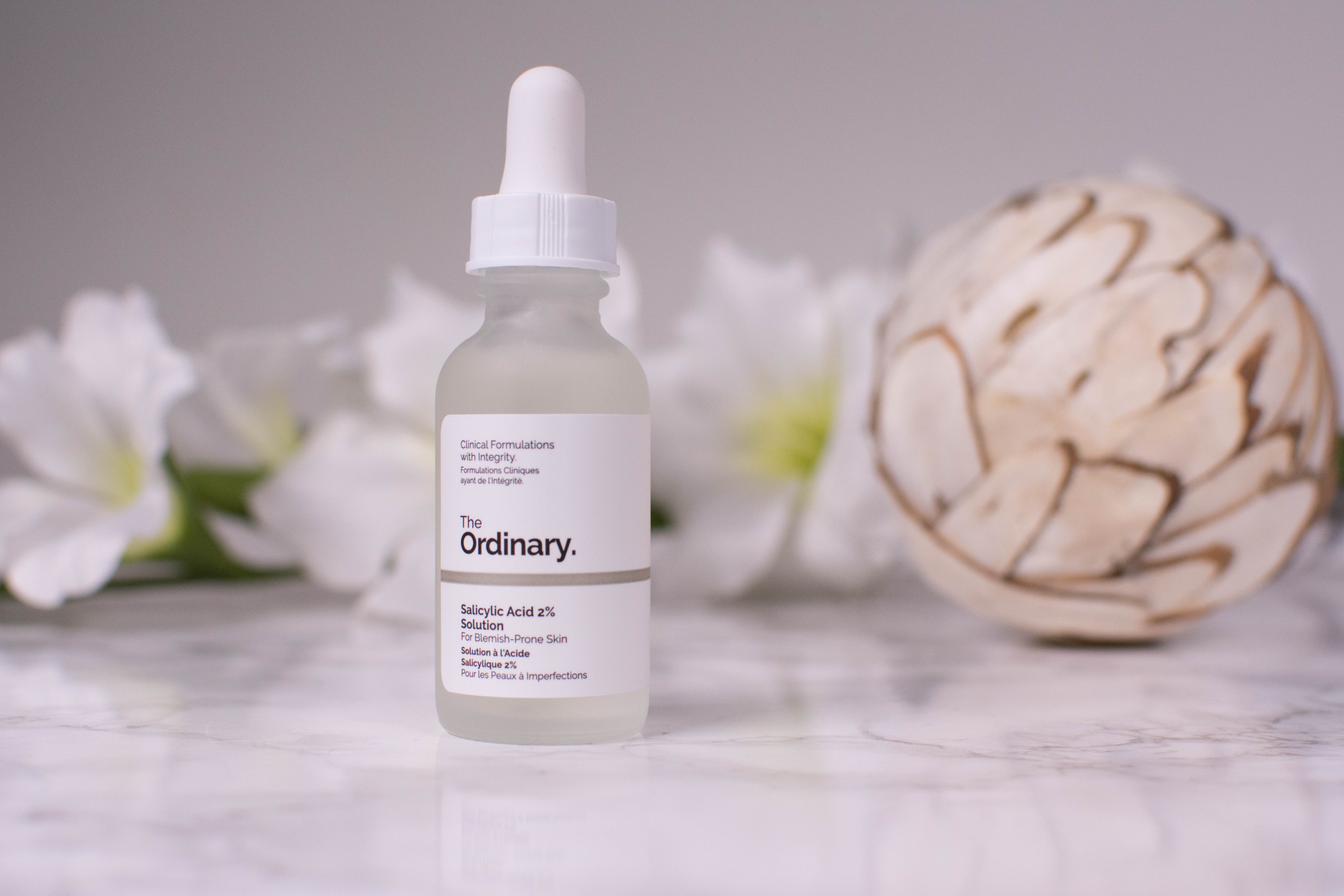 How does it compare to…
The Ordinary Salicylic Acid 2%
To be honest, I did not notice much difference in texture or performance and am not sure I would be able to tell them apart when presented in a neutral bottle. The Ordinary uses Hammamelis Virginia Leaf Water for soothing and I have to say I prefer the thought of using Allantoin for that, but in real life usage it did not make a difference for my skin.
As they are about the same price, it is personal preference.
Read my full review of The Ordinary Salicylic Acid 2% Solution here.
Does it live up to its claims and which skin types would I recommend it to?
This is aimed at congestion-prone skin that is oily or combination, but also makes a good spot treatment if your skin is neither, but you do get the occasional zit. If your skin is dry or easily irritated, it is probably not the best as a preventative treatment. On my mature yet acneic skin it works best when used along the hormonal beard area every other day for those 1.5 weeks of my cycle that I get really congested and as spot treatment for the rest of the time. I can't say if it makes a huge difference in oil production and pore size as I don't have issue with that, but I can imagine it has this effect if you struggle with that.
If you want to get a vote in the next Ask Doctor Anne Topic, Ingredient Spotlight or product I review, don't forget you can head over to my Patreon account to get more involved!
Shop my favorite spot treatments here
(Visited 2.215 times, 1 visits today)