Advertisement information: This blog post features PR-Samples/ gifted items and uses affiliate links. Please read disclaimer.
I am going to address the elephant in the room first: Yes, the Instytutum Super Serum is expensive. It is not the most expensive serum out there, but 129$ for 30 ml of product is something that makes me pause before I purchase.
I will tell you straight away: I don't think any skincare product needs to be that expensive. But, and that is a very personal but, it might be worth it.
A price like that is rarely justified by the ingredient list itself, but then again an ingredient list doesn't define a product, it just is one part of the whole experience. More often than not it is the texture, the packaging and the means by which the ingredients are delivered that might justify spending that much money on a serum.
And, by the way, if you choose to spend that much money on a product, make it your serum. Not your cleanser or your moisturizer.
But let's see if the Instytutum Super Serum convinces.
What the Instytutum Super Serum claims
This ultra-lightweight fast-absorbing serum has an innovative texture, to provide an instant collagen and hyaluronic boost, plus an infusion of powerful ingredients. Super packed and addressing all your skincare needs at once. Creating amazing results.
Facts
Price and size
The glass dropper bottle contains 30 ml and retails for 129 $ on the website here. To cover your face and neck, one dropper squeeze (is there a better way for that quantity?) is enough.
Texture and scent
I don't think I will be able to put into words how beautiful the texture of this serum is. Think water, easily absorbed into the skin and with an instant softening and smoothing effect. It feels similar to a toner, but with much more hydrating impact.
There is no added fragrance and no noticeable scent.
How to use the Instytutum Super Serum
Hydration works both morning and night, but I think the texture of this serum lends itself to being used in your morning routine. It is easy to layer on top or beneath either other serums, but contains enough ingredients to be enough for single use.
I tend to layer an antioxidant serum on top (right now I am using The Inkey List Q10 which I reviewed here) and use the serum every morning.
Ingredients of the Instytutum Super Serum
Favorable Ingredients

Glycerin: Humectant
Betaine: Humectant, gives smooth feeling to skin and hair
Panthenol: Vit. B 5, humectant, penetrates into deep layers of skin, moisturizing, anti-inflammatory
Pentylene Glycol: Humectant
Biosaccharide Gum-1: Humectant
Soluble Collagen: Humectant
Sodium Hyaluronate: Hydrating, smaller form of hyaluronic acid with deeper penetration
Sodium Hyaluronate Crosspolymer: Humectant, five times as effective as sodium hyaluronate
Pantolactone: Humectant
Hydrolized Sodium Hyaluronate: Fractured for deeper penetration, humectant
Palmitoyl Tripeptide-5: Increases Collagen Synthesis
Tetradecyl Aminobutyroylvalylaminobutyric Urea Trifluoroacetate (a tripeptide marketed as Syn-Hycan), which has been shown to have biological activity by boosting the production of hyauronan (HA). HA is a very important molecule for the hydration of the skin, however the levels of HA in the body decrease as the body ages. It has also been claimed that TAUT stimulates the production of the proteins decorin and lumican. Decorin and lumican provide collagen fibres with greater structural support by binding the fibres together, to give the skin a fuller and firmer look
Magnesium Chloride: Mineral
Other Ingredients

Phenoxyethanol: Preservative
Xanthan Gum: Improves viscosity
Ethylhexylglycerin: Preservative
Carbomer: Thickener
Disodium EDTA: Binding Agent
Sodium Hydroxide: pH adjuster
Sodium Benzoate: Preservative
Citric Acid: pH adjuster
Not only a blend of different humectants (the ingredient list reads like the who is who in the humectant category), but also different variations of Hyaluronic Acid, both as hydrolized form and as salt. It is the definiton of lightweight, non sticky hydration with added soothing benefits due to panthenol and, as extra, Palmitoyl Tripeptide- 5 and the Syn-Hykan peptide complex that claim to stimulate collagen production.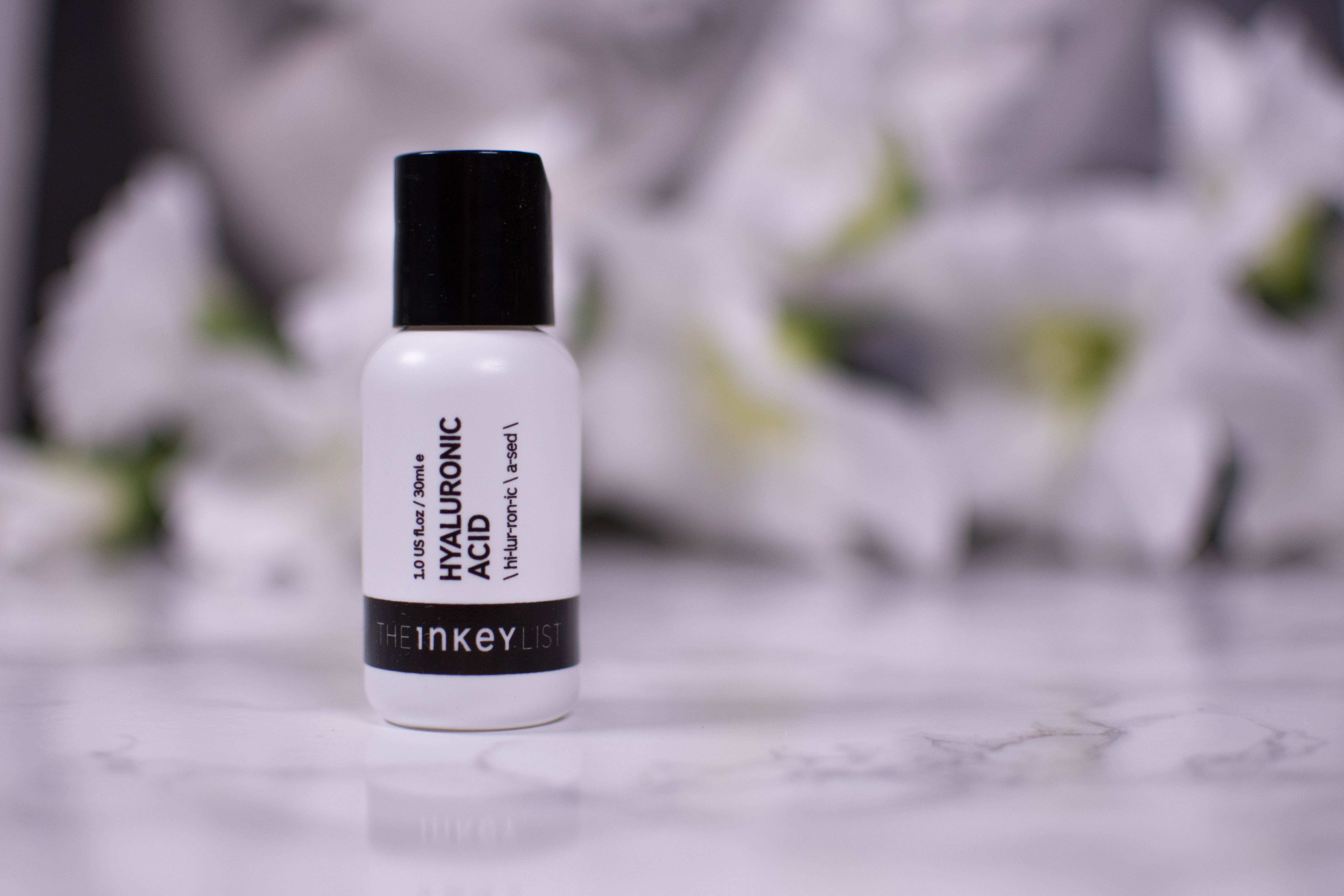 How does the Instytutum Super Serum compare to
The Inkey List Hyaluronic Acid Serum
Two opposites when it comes to the price, but not that different in terms of ingredients. Both contain Glycerin as well as Hyaluronic Acid as humectants, both feature a Peptide from the Palmitoyl Tripeptide family and aim to hydrate the skin.
Instytutum contains more soothing ingredients like Panthenol as well as Soluble Collagen, which acts again as a humectant.
Another beneficial trait both share is the lovely lightweight texture. Both are not sticky despite containing Hyaluronic Acid, with the Instytutum one being a tad more refined. If that is worth the price difference (Instytutum is twenty times as expensive for the same amount of product) is up to you to decide.
Read my full review of The Inkey List Hyaluronic Acid Serum here. 
Does it live up to its claims?
Yes.
One exception: the instant collagen boost – I am not entirely sure what Instytutum means by that. The serum does contain collagen, which will have a humectant effect, as well as peptides that claim to increase collagen production in the long run. But is that a boost? I am not sure.
Would I repurchase?
No.
Don't get me wrong, I absolutely adore this serum. It does everything I want it to do and more and it feels amazing on the skin.
But while I have some products at that price that I keep repurchasing (the Zelens Power D Treatment Drops for example) I need them to be absolutely unique to be willing to spend that much money on them.
What is the most that you have ever spend on a skincare product?
Shop the post
(Visited 1.027 times, 1 visits today)