This blog post may contain affiliate links. Please read disclaimer.
Whenever I set my foot on french soil, there are three things on my to do list:
Eat croissants, visit Sephora and enter a pharmacy to buy a six month supply of La Roche Posay Serozinc. Why that is, which skin types I think will benefit from it the most and how I use it, that is what I will talk about in todays review.
What La Roche Posay Serozinc claims
A facial mist toner with Zinc Sulfate, specifically designed to target key signs of oily, blemish-prone skin. Skin looks and feels less shiny and greasy.
Facts about La Roche Posay Serozinc
Prize and size
The sleek blue container contains 150 ml and retails for 14,99 $
here
. For reference, if I spray it once a day, my bottle will last me up to four months.
Texture and scent
It has a very fine mist and no noticeable scent. In fact, it feels like spraying water on yor face.
How to use La Roche Posay Serozinc
Face mists are used in the toner step of your routine, so you cleanse our face and then spray with Serozinc. It is best to do it with your eyes closed, so the salt doesn't irritate them (never happened to me, but better be safe than sorry). I personally love it for summer mornings, as it helps keep the oil and shine at bay, but have also used it with success at night to soothe my skin when I had a lot of angry breakouts. (More info: 5 tips for oily skin that are not skincare)
Ingredients of La Roche Posay Serozinc
Hover the mouse over an ingredient for short explanation. Read more on INCIDecoder.
This is a short and sweet ingredient list, proof that sometimes not much is needed to design a good product. The salt might be drying when used too frequently, but (as recently made famous by TikTok videos) can help with acne, and Zinc is known for its antimicrobial and antiinflammatory properties. (More info: The best foods and supplements for healthy skin)
Does it live up to its claims?
Yes.
My skin definitely feels less oily when using it.
Will I repurchase?
Yes.
It is a summer staple for me.
Whom do I recommend it to?
First of all: Yes, it is pretty expensive for being a zinc and salt face mist, and yes, there are DIY video on TikTok claiming similar effects for way less money.  As someone that isn't a huge fan of DIY skincare and trusts the expertise of the people formulating skincare, for me it is worth it. If I was short on money though, it would be one of the first things I'd skip, just like toners in general (More info: What is a toner and do you need one?)
If you have the budget, I think it is best suited for people with inflamed skin conditions and oily skin, teenagers for example (More info: The best skincare routine for teenage skin). If your skin is more on the dry side, something without the salt might be a better option for you though.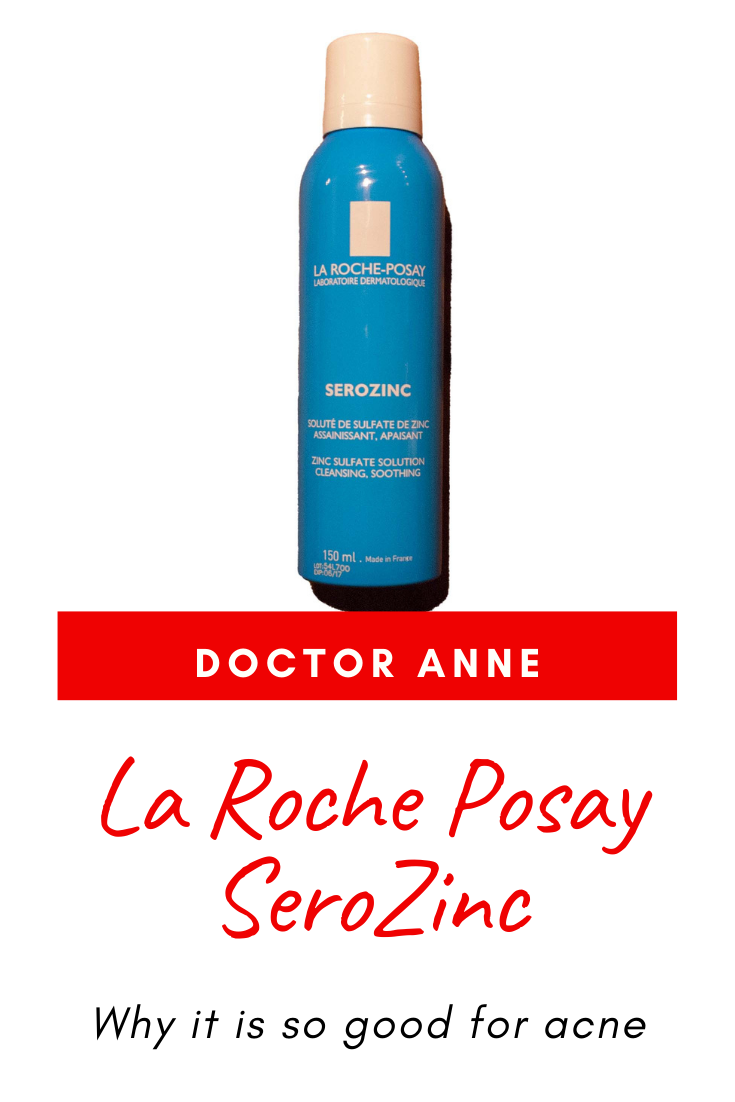 Shop the post
(Visited 2.056 times, 1 visits today)