ADVERTISEMENT INFO: THIS BLOG POST CONTAINS GIFTED ITEMS (PR) AND USES AFFILIATE LINKS. I RECEIVED NO MONEY TO WRITE IT. PLEASE READ DISCLAIMER.
Last year at roughly the same time I shared with you my skincare heroes, the products I would immediately repurchase should, by some horrible accident, all my stash vanish overnight. You can read the original blog post here.
Now that 2020 is over, and I guess it is safe to say no one is sorry about that, it is time to look back and see just how much my preferences have changed for each category and why. A few words about my skin in case you are new here: I will be 42 in four weeks, so I guess "mature" is the category I best fit in, I suffer from acne and post-inflammatory erythema and to treat that I use Tretinoin which in turn can sometimes make my skin sensitive to other potentially irritating products. Other than that my skin can sometimes get a little oily around the t-zone, but is otherwise pretty normal in terms of hydration and such.
For specific concerns the loss of firmness around my jawline also known as "sagging" bothers me much more than the wrinkles I have on my forehead and around my eyes.
The best cleansers of 2020
Which actually really starts with a new discovery: The Inkey List Oat Cleansing Balm (full review here). Unlike other balms it comes in a tube rather than a pot, which makes it great to travel with, but hard to get every last bit out – I will probably end up cutting this one open soon. Great for dissolving my makeup, it leaves my skin feeling nourished and calm. My go to cleanser on Tretinoin nights.
Another new discovery and more of a special occasion cleanser is the pixi Clarity Cleanser (full review here). It is a Salicylic Acid one and really helps me fight the congestion that comes with monthly hormonal changes and wearing a face mask. As for how it compares to other Salicylic Acid Face Washes – I don't know, I never tried one in the past, but the wash-off BHA is just enough to not irritate my Tretinoin treated skin, but at the same time clear out my pores.
For a more refreshing everyday cleanse, I will reach for the Murad Environmental Shield Cleanser (full review here), a gel that slightly foams up when used. This is not the one for dehydrated or dry skin, but in summer or after a sweaty workout (of which I had way too little last year!), it is perfect. And because I know I will get the comment: No, you absolutely do not need Vitamin C in a rinse off product, it makes much more sense in a leave-on serum, but even without that added benefit it would be my go-to cleanser for summer.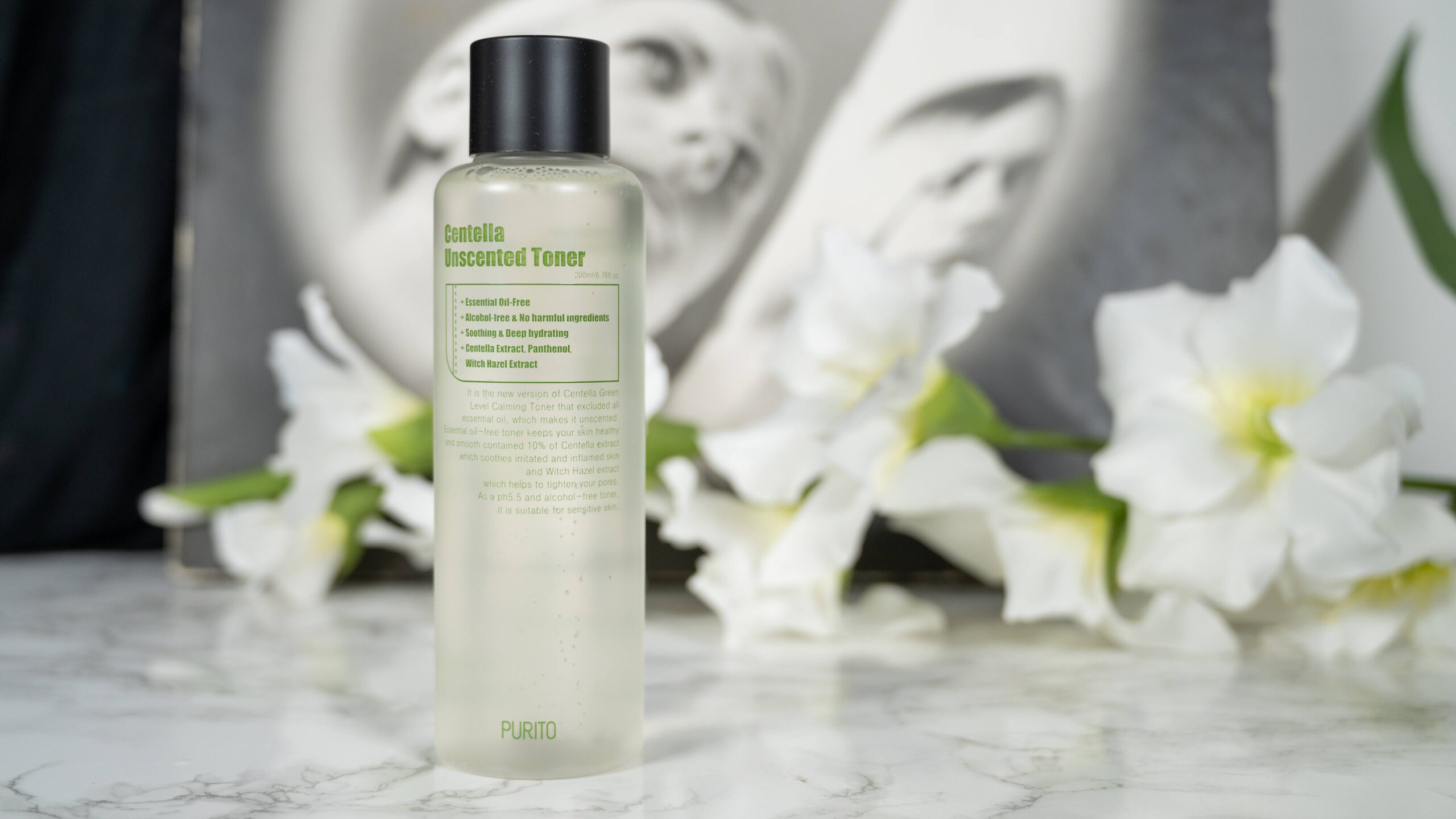 The best toners and face mists of 2020
Moving on to toners or face mists, a step that is absolutely not crucial for a good routine (read more about that here), but one that I rarely skip. 2020 was the year I started dabbling into Korean Beauty, and wow, they do make great toners.
So while the pixi Rose Glow Mist (full review here) is still one that I keep in my rotation, unchanged from last years favorites, I would add the Purito Centella Unscented one (full review here) as a new found staple. Purito did get some backlash due to the sunscreen of the same line (I talk more about that here), but the toner is without fault. Incredibly hydrating, not sticky at all and layers beautiful with everything.
Another one that has been with me for years now is the Caudalie Grape Water. It doesn't get enough credit, but has the finest mist and a lovely lightweight formula that makes it perfect for layering.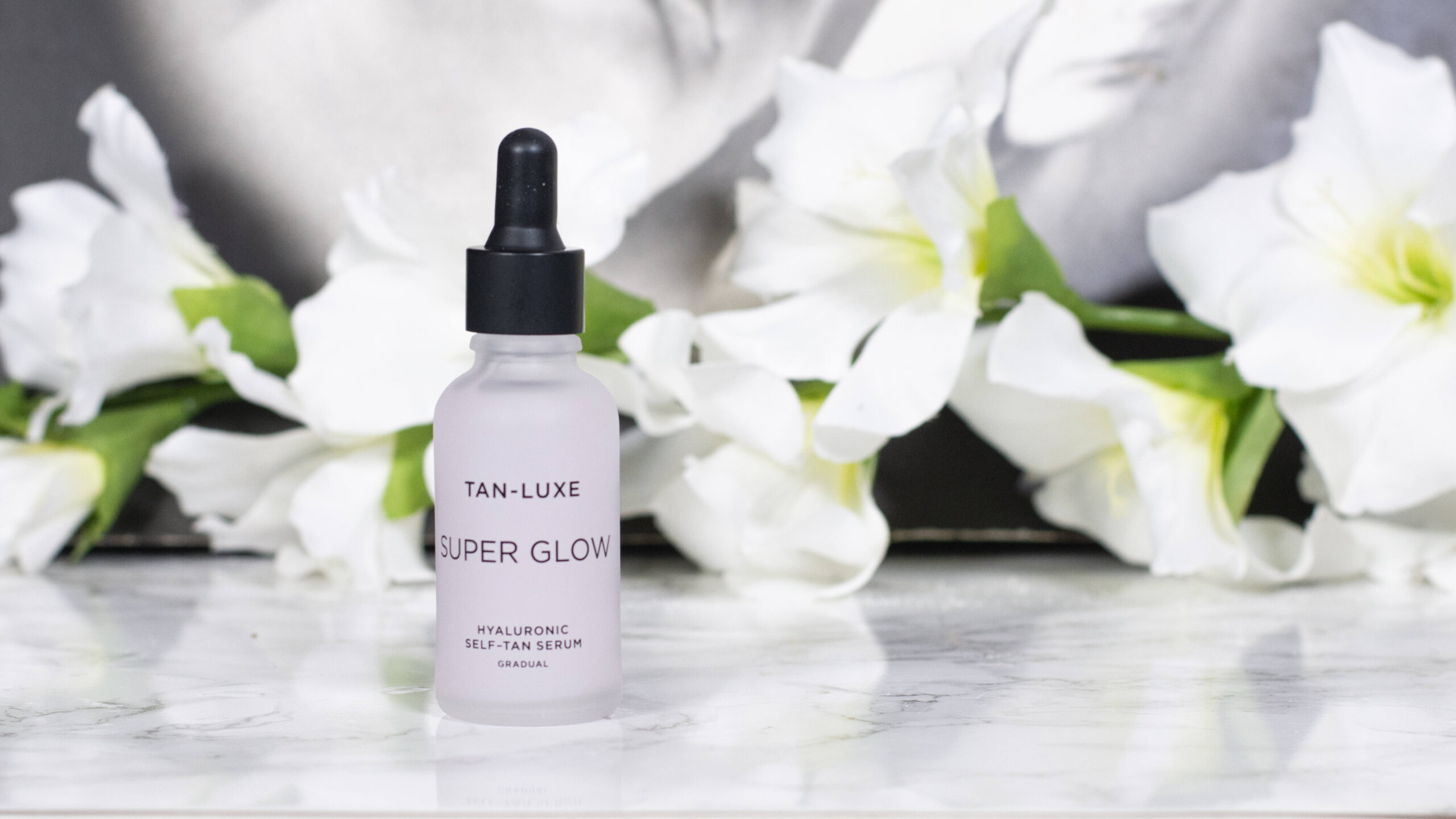 The best serums of 2020
If I compare them to my favorites from last year, there are a few slight changes, but nothing ground-breaking new.
For basic hydration The Inkey Lists Hyaluronic Acid (full review here) is still my number one. It is cheap, non-sticky and has some peptides thrown in for good measure. A more recent discovery that I keep coming back to is the Tan Luxe Super Glow (full review here), which is a hydrating serum as well, but with added self-tan that makes me look fresh and healthy rather than yellow and sicklish, something that can happen quickly with my undertone and pale skin.
Speaking of peptides, last year I mentioned The Inkey Lists Collagen Serum (full review here) that I used alternating with Buffet from the Ordinary, this year it would be the Ordinary's Buffet + Copper Peptides (full review here) that I use almost exclusively. 
The one thing that hasn't changed at all are the Zelens Power D Treatment Drops (full review here). Expensive yes, but I am convinced they are the one thing that allow me to use my Tretinoin without constant irritation and peeling, so for me worth every cent.
Still in here as well is Estee Lauder's Advanced Night Repair Recovery Complex (full review here), even though they changed the formula a little – I am still testing the waters with the new version, so next years update might bring some changes there.
As for an antioxidant, lasts year's favorite, the pixi Vitamin C one (full review here), had to leave this list because it just oxidizes way too quickly for me to recommend it, even when I keep it in the fridge. I have not yet found a replacement that convinced me in terms of Vitamin C, so I will mention The Inkey Lists Q10 (full review here) serum instead, which in summer doubles up as a lightweight lotion and offers a smooth transition to the next category.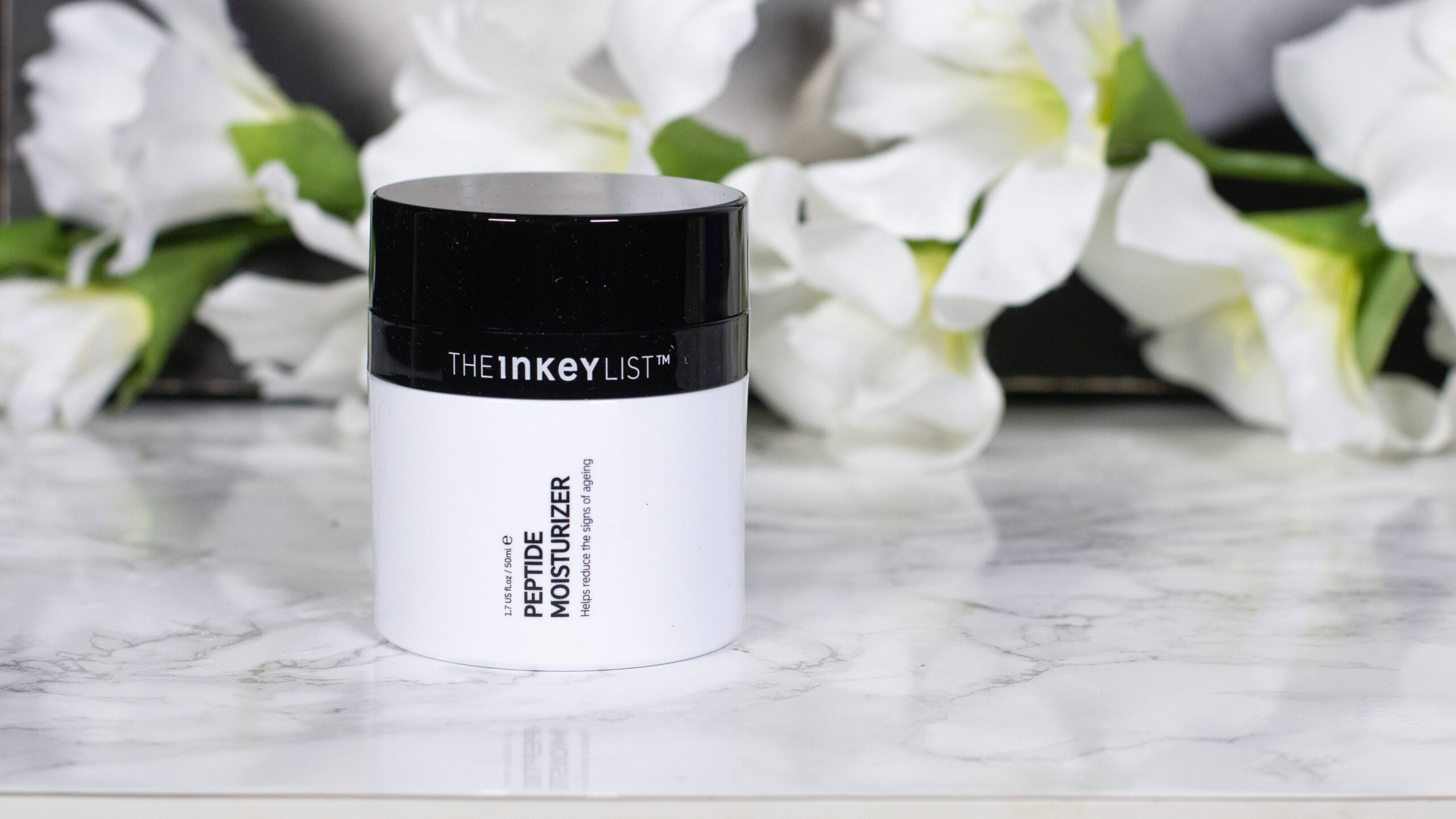 The best moisturizers of 2020
Last year's lightweight option, the Murad Nutrient Charged Water Gel (full review here), is still a favorite of mine come summer due to its refreshing texture.
For the colder months I rely on The Inkey Lists Peptide Moisturizer (full review here), which has the right amount of nourishment without being too heavy and comes with fancy press down packaging despite being very affordable.
The dear klairs Freshly Juiced Vitamin E Face Mask (full review here) will get an honorable mention here as well, as it could be used as a moisturizer – I however only reach for it as an overnight sleeping pack, which is just a fancy word for day cream. Rich in Niacinamide, Vitamin E and incredibly brightening it is great to fight post summer pigmentation.
You won't find any other face masks in here as I haven't really reached for them throughout the last year.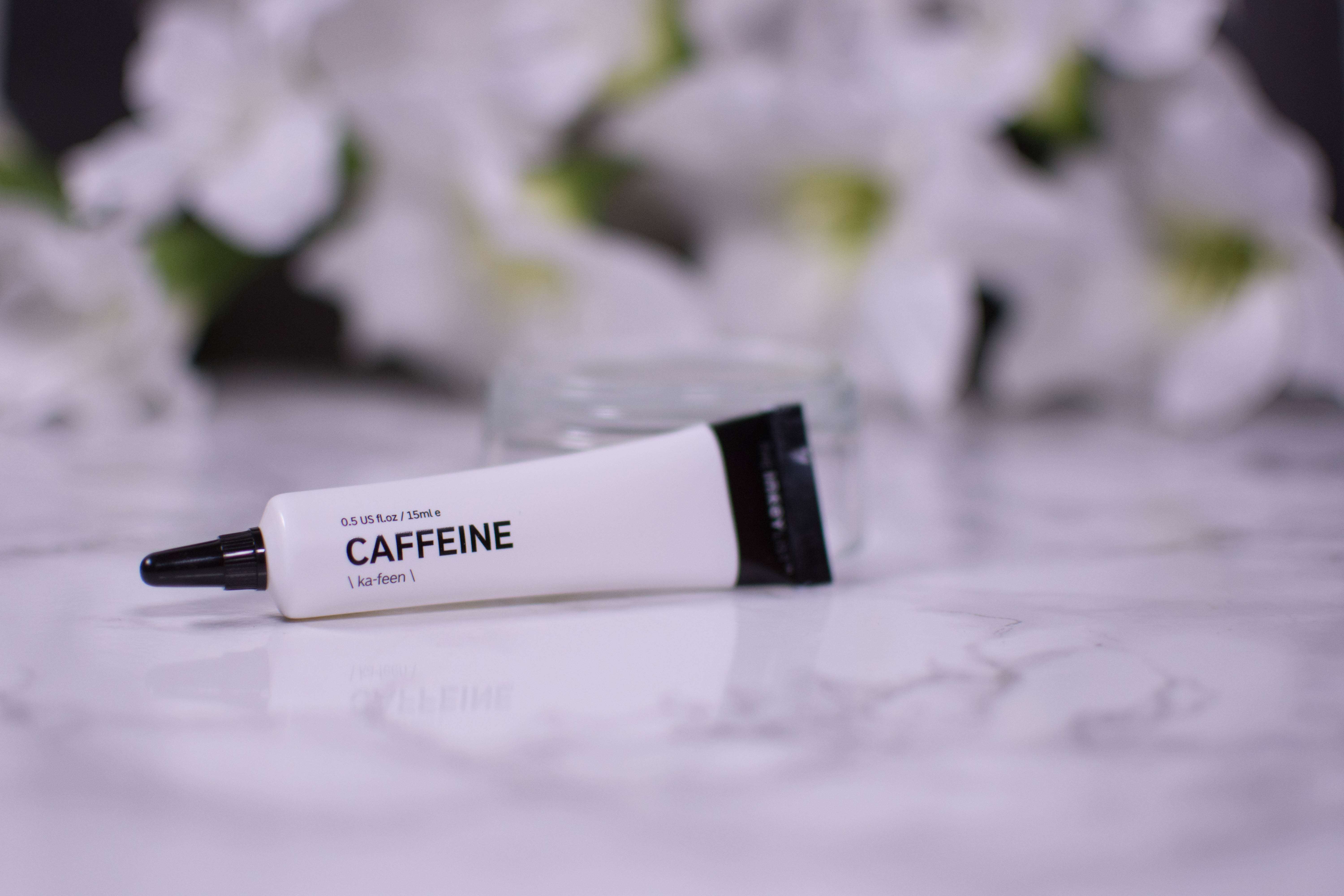 The best eye creams of 2020
No, you don't need a separate product for the eye area unless you want something other than hydration, in which case I think it is sensible to get a dedicated product.
I for example wouldn't dream of taking my Tretinoin up to my eyes, but still want some retinoid action, which is where the Murad Retinol Youth Renewal Eye Serum (full review here) comes in – very gentle, but I think it keeps my under eyes firmer and smoother.
And of course a repeatedly mentioned favorite of mine, The Inkey List Caffeine Eye Serum (full review here). No retinoid this time, but a miracle in a tube when it comes to depuffing tired eyes, something I needed a lot of throughout the crazy time that was 2020.
For sunscreen I'm going to link up my "Favorite sunscreens for oily and acne-prone skin" blogpost that I wrote this summer. Nothing much has changed, especially since Purito had to leave the ring as a contender.
Shop the post
(Visited 1.610 times, 1 visits today)