ADVERTISEMENT INFO: THIS BLOG POST CONTAINS GIFTED ITEMS (PR) AND USES AFFILIATE LINKS. I RECEIVED NO MONEY TO WRITE IT. PLEASE READ DISCLAIMER
I am a huge fan of seasonal cleaning – not that I just clean once every three months, although I admit with two kids my house sometimes looks that way. I mean starting the new season with a little declutter and a quick rejig to set myself up for the changing weather.
We had a very warm start of autumn, so I started later than usual, but with rain coming down outside I am ready to start – which is why I finally present you: My End of Summer Empties 2020!
To give this blog post at least a little structure, I have divided everything in categories – it was really a lot that had accumulated since February. Before COVID I did them every three months – let´s see if I can get back into that.
Cleanser
Oskia Renaissance Cleansing Gel
One of my guilty pleasures. It is a luxury product, and you of course do NOT need to spend that much on a cleanser. It contains MSM and pumpkin enzymes, but I don't usually pay too much attention to the "active" ingredients in wash-off products. What wins me over is how supple, nourished and gently cleansed my skin feels after using it – definitely going to repurchase.
The Inkey List Oil and Water Double Cleanser
A biphasic cleanser that works great both at gently cleansing the skin and effectively taking off my makeup. It was my favorite cleanser on Tretinoin nights for a while, but I got annoyed over time at the fact that it drips a lot and leaves orange dots all over my skin that I need to separately wipe away, so no repurchase at the moment.
Avon Distillery Clean Break Cleanser
A gentle yet effective cleaning balm that smells slightly of cucumber. It is from the Avon Distillery line, which focuses on sustainable packaging and sustainably sourced ingredients, Avons interpretation of clean beauty. I enjoyed it a lot and might repurchase eventually.
Toner
klairs Supple Preparation Facial Toner
The scented version as travel size (I used the other picture because it was prettier…). You will know if you have read my blogpost on it that I purchased the Unscented version next, not because I am anti-fragrance, but because I am not the biggest fan of the scent, which is quite herbal. Both contain a mixture of amazing ingredients like Centella Asiatica, Vitamin E, a Vitamin C derivative, Panthenol, Amino Acids and Copper Tripeptide-1, of course in a low concentration due to the fact that it is a toner. A great and soothing option that I already repurchased.
pixi Milky Tonic
Similar to the klairs tonic in what it claims to do, which is hydrate and sooth, but with different ingredients like Green Tea Extract and Linoleic and Oleic Acid. It also has a few plant extracts and fragrant components that might be irritating. I might repurchase eventually, but have other toners on the go right now.
Serum
Esteé Lauder Advanced Night Repair
One of the most controversial reviews I ever uploaded. I love it, but have no explanation in terms of: THIS ingredient makes it worth the price", because let's face it, it IS expensive and equally as many people have professed their love for it as people commented that I was mental for spending so much money on it. They recently reformulated and I have yet to try the new version, fingers crossed I will love it as much as the old one.
Zelens Power D Treatment Drops
another extremely expensive product that I keep repurchasing. Its focus is to fortify the skin barrier and while I have no explanation on how exactly it does that, this product helps my skin tolerate the Tretinoin without irritation, which is why I repurchase regularly. One bottle lasts me approximately one year, which takes the edge of the price and makes it for me personally worth spending. Already repurchased.
Instytutum Super Serum
Another one that is incredibly pricey, and this one for me wasn't worth it. Don't get me wrong, it is a beautiful hydrating serum with a dreamy texture and added peptides, but I just don't feel the need to spend 129 $ on the 30 ml you get here.
The Ordinary "Buffet" + Copper Peptides
Yet another version with peptides, much more affordable and for me a staple in my routine. I use it around three nights a week to get my Copper-Peptide fix for plump and firm skin. Already repurchased.
pixi Vitamin C Serum
This is the second bottle I used, and while I love it as great mixture between giving results and not irritating my skin (and because the scent is delicious), I will not repurchase. It oxidizes within 4-6 weeks, depending on how diligent you are with storing it in a cool and dark place, and that means for me I still have more than half of the product left when it is off, and that just feels wasteful for me.
Good Molecules Daily Brightening Serum
A lovely hydrating serum with the added benefit of Alpha-Arbutin, which aims to help with hyperpigmentation. The effect will not be drastic, but when it comes to those stubborn dark patches, every little bit helps. Will repurchase, but want to try other Arbutin products first.
The Inkey List 15% Vitamin C and EGF
Don´t be fooled, this is not Vitamin C, but the Vitamin C derivative Ascorbyl Glucoside, paired with plant based EGF. I liked it well enough, but it didn't wow me, so I will not repurchase. Some people commented on my video review though that it gave them great results with persistent use, so you might want to see how you react to it.
Moisturizer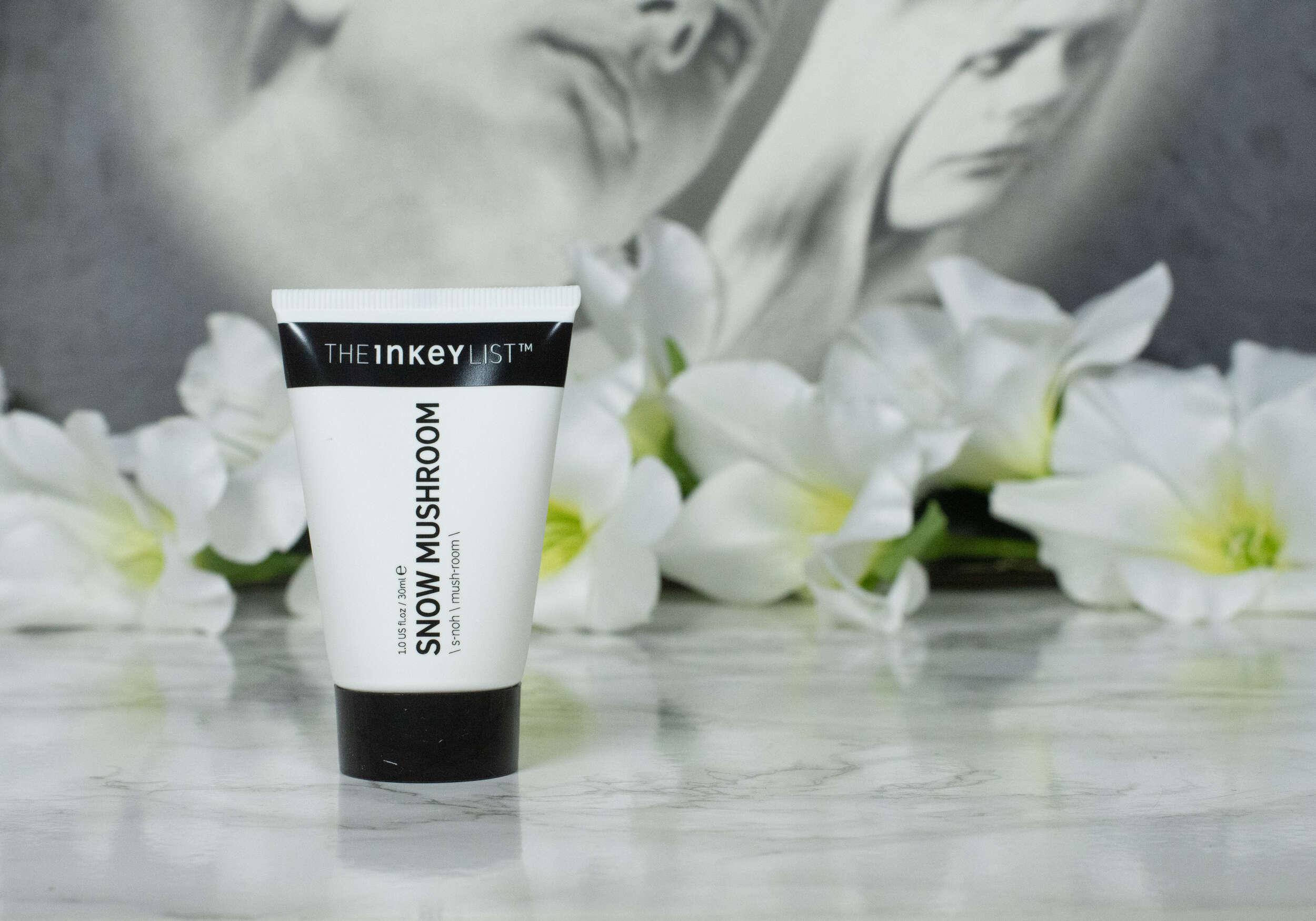 The Inkey List Snow Mushroom
This is marketed as moisturizer, which is why I mention it here, but depending on your skin and the climate you live in this will more likely be a hydrating serum for you rather than the last step in your routine. It feels cooling, has a gel texture and contains humectants, emollients and Madecassoside. Not going to repurchase.
Avon Distillery Sleep Potion Night Cream
I have no clue why this is called a Night Cream, I loved it throughout the day much more than for the night. It is a hydrating gel, rich in Niacinamide and a perfect last layer under sunscreen for my oily-combination skin. Despite liking it, I will not repurchase.
Nuxe Reve de Miel Lip Balm
Which is, to be fair, not a moisturizer, but I didn't really know where else to put it. It is a staple for me, used twice a day in the winter and once a day at night in the summer to keep my lips in perfect condition for red lipstick. As you can see it is an absolute essential!
Eye Cream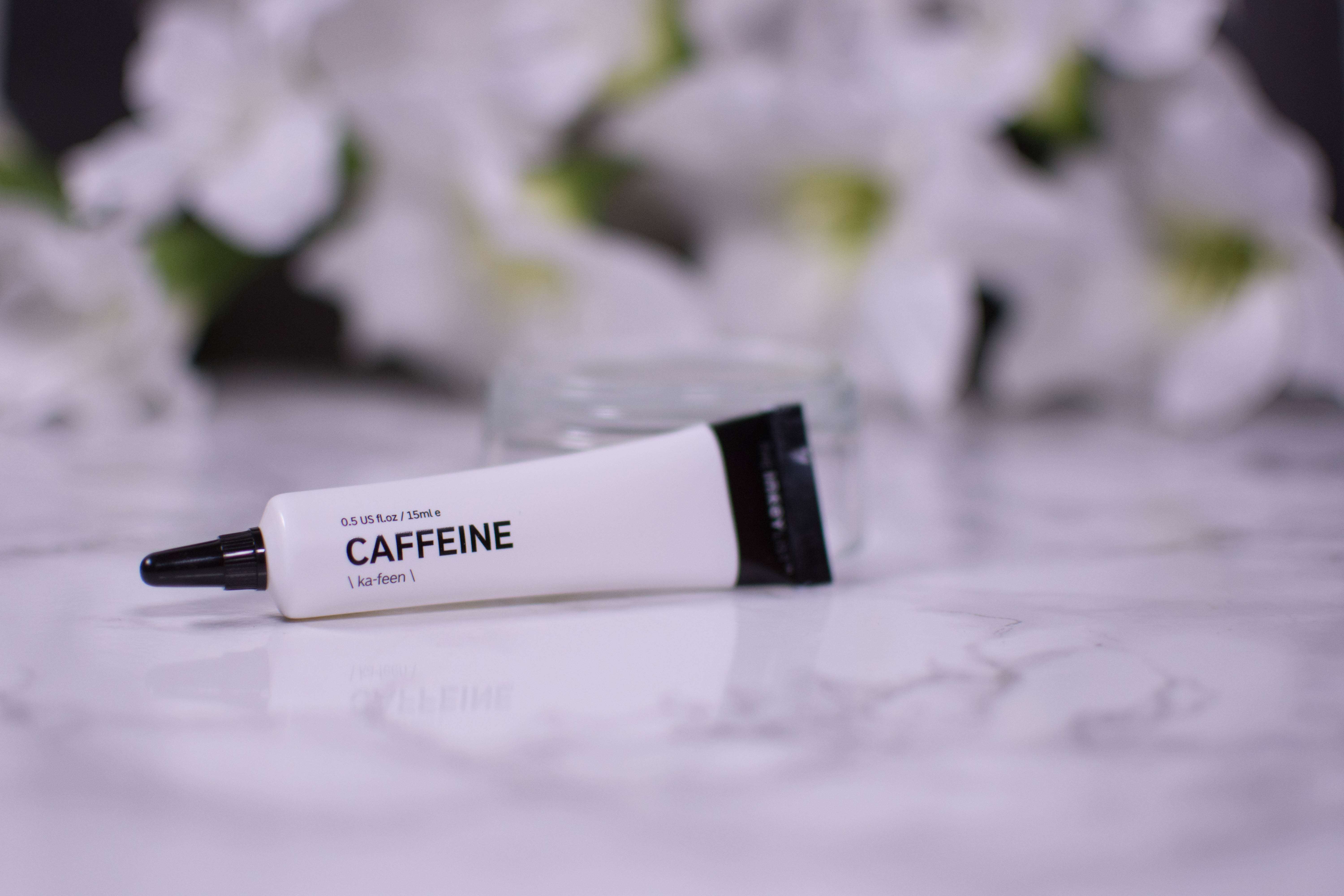 The Inkey List Caffeine Eye Cream
I have raved about this one so often on here, I will keep it short and simple. This is my favorite eye cream for the day, lightweight, depuffing and hydrating, already repurchased.
Instytutum Truly Transforming Brightening Eye Cream
This used to be my favorite retinol eye cream for the night, this is my third or fourth pot despite the high price tag, but has recently been replaced by the Murad Retinol Youth Renewal Eye Serum which gives me similar results at a lesser price.
Merumaya Intensely Youthful Eye Cream
Another really nice eye cream for the mornings, but I still prefer the Caffeine one, so I will not repurchase.
Sunscreen
Avene Dry Touch Fluid SPF 50
One of the many sunscreens I try that didn't make the cut. There is a fragrance free version, which is probably a good choice because the scent of this one is quite strong. I bought it because of the dry touch claim, but didn't like the texture at all, at least not for my face. I found it to pill easily so I ended up using it up on my body. Not going to repurchase.
Biore UV Watery Essence SPF 50
A Japanese sunscreen that I adore for reapplying over makeup or for days when I know I will be mainly indoors. Already stocked up on it and have several backups.
ISDIN Fusion Water SPF 50
This used to be my go-to sunscreen for years, until they reformulated. This was the last bottle of the old version I still had, but will not repurchase. Not only because I can't, but also because I found that with the new ones I have discovered since my hyperpigmentation has improved.
klairs Soft Airy UV Essence
More hydrating than what I usually reach for, alcohol-free and with amazing filters. One of my favorites for sure and will be repurchased.
La Roche Posay Anthelios Shakta Invisible Fluid
A cult favorite for those with oily skin, and for good reason. Lightweight, without any white cast and available as water-resistant version, which is the one I already repurchased.
Makeup
The Body Shop Honey Bronze Bronzer in 02
That one was actually featured in one of my very first blog posts back in 2014, which is how long it took me to finish. It has the perfect level of warmth for my skin tone without being orange and works summer and winter on my skin tone. It has long been reformulated though, and I have another one by Guerlain on the go at the moment, so given the fact that it takes me 6 years to finish one, I will probably not rush to repurchase.
Maybelline Lash Sensational Mascara
To be honest I don´t have much to say about this one. It was a little too clumpy for my taste, but worked okay. Not the biggest fan of the wand, I prefer them big and without a curve, but overall a good mascara. I am notoriously unfaithful to mascaras though, which is why I moved on to other ones.
Hair
Langhaarmädchen (which means long haired girl in German) Heat Protectant
A biphasic spray that doesn't add any crunchiness to my hair and features panthenol for protection and repair, although I admit I have no clue if that actually does anything when it comes to hair.
Langhaarmädchen Summer Care Shampoo
Which was sadly limited edition. The scent is almonds and jasmine and it made me want to sniff my hair all day long. These shampoos contain SLS and silicones, which might put some people off, but I actually really enjoy how it works on my hair and it is very affordable.
Batiste Dry Shampoo in Brilliant Blonde
One of the many different Batiste versions I have tried, but to be fir nothing beats the original version for me. The "blonde" it adds to the roots is barely noticeable, so not enough to hide the fact that I went in between coloring appointments way to long because of lockdown.
Shop the post
(Visited 758 times, 1 visits today)