ADVERTISEMENT INFO: THIS BLOG POST CONTAINS PR-SAMPLES (GIFTED ITEMS) AND AFFILIATE LINKS. I RECEIVED NO MONEY TO WRITE IT. PLEASE READ DISCLAIMER.
Way back in February, around my birthday, I used the discount codes I had for a few beauty purchases. Mostly skincare (quelle surprise!), but also some makeup bits, none of which have been shared on here yet. What a delay, but what can I say, sharing new beauty stuff suddenly took a back seat when March came around.
But to give you an idea of what is to come in the next few weeks, review-wise, and the opportunity to request what you want to see first, I figured now was a good time as any to make up for that.
So here you go: My (very late) New in my beauty stash video!
New in from The Inkey List
I just realized I DID already share one thing with you, and that is The Inkey List Oat Cleansing Balm. The Inkey List had quite a few interesting new releases earlier this year, out of which I purchased the cleanser (here is the review), the Peptide Moisturizer, the Tranexamic Acid Night Treatment and the 15% Vitamin C and EGF Serum.
You might remember that I did not get along with the original Vitamin C serum at all. It had a concentration of 30% Ascorbic Acid and that was too irritating for me, I could only use it mixed into other serums.(Here is my review)
This one has a lower concentration and uses Ascorbyl Glucoside rather than Ascorbic Acid, one of the most promising Vitamin C derivatives, and EGF or Endothelial Growth Factor. Growth Factors play an important role in cell renewal, and the Oligopeptide-1 used here is a synthetic version aiming to protect the skin and to reduce wrinkles.
I haven´t tried it yet, but will report back.
The Peptide Moisturizer, though described as rich, was another one I knew I had to at least try. It has the press down packaging that I adore and combines two different peptides at a bargain price. First impressions are good, even for my combination skin, I will report back once I have used it more consistently.
You might have seen my video on Tranexamic Acid for skin brightening recently (here in case you missed it). One of the more affordable products available is The Inkey Lists Tranexamic Acid Night Treatment, which I have already used a few times, but not enough to give you a full review.
Moving on to another brand, this is the Tan Luxe Super Glow Hyaluronic Self-Tan Serum, which I first heard about on Caroline Hirons channel. It is marketed as skincare, and is in fact hydrating, but the main benefit is that it gives you an easy and buildable face tan. I have used it a lot through these last weeks of little sleep and lots of work and it has helped me at least look as if I was living a healthy life. Fake it till you make it and such.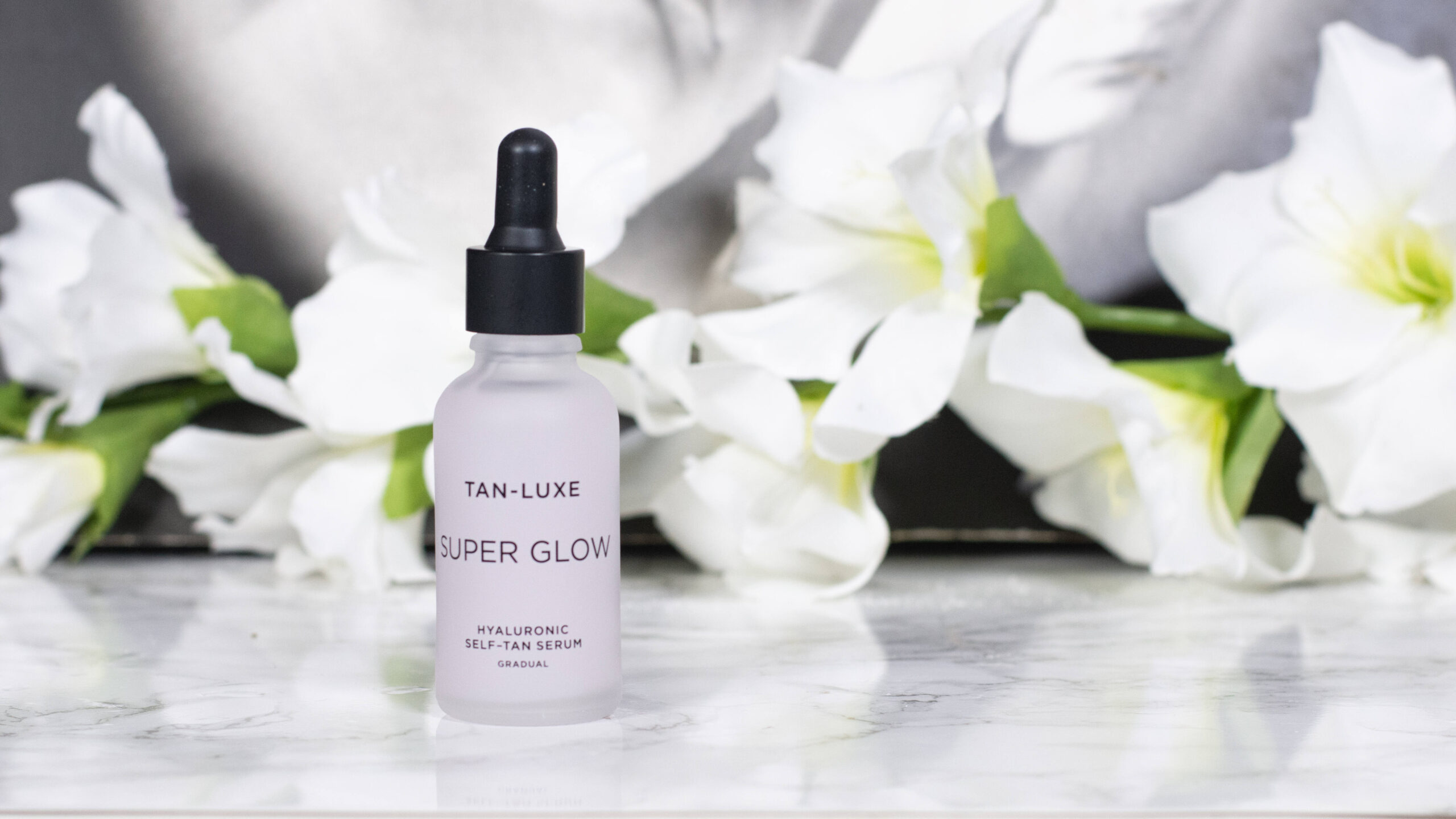 Another thing that was new to me was the Good Molecules Pineapple Exfoliating Powder. I am not the biggest fan of DIY mix it yourself skincare, but after trying it a few times I can tell you that it is really gentle and great for those of you that need a very light touch when it comes to exfoliation. Full review will be up soon!
Mentioned numerous times already are the Zelens Power D Treatment Drops. Yes, they are expensive, but one bottle lasts me a whole year, faithfully repurchased with my birthday voucher, and helps me tremendously in using my Tretinoin without turning into a flaking mess.
Moving on to makeup, I only purchased the necessities: Mascara and powder foundation.
I am a powder kind of girl, especially when it gets warmer and I go for lighter coverage anyway. The Sephora Matte Perfection Powder Foundation in 16 Linen is a tad too dark for me at the moment (that will teach me to test foundation on the back of my hand – you´d think I´d know better by now) and does not last all day, but has a nice, skin like finish and layers well, no cakeiness when reapplying. The compact and the mirror make it easy to throw into your bag, so it has been my constant companion for a while now.
The Maybelline Lash Sensational Mascara was a total Instagram inspired purchase, I think I saw it on Shireens feed, but while I like the mascara, I do not like the brush. Which isn´t a problem though, I just repurposed an old one I still had – no clumping and beautifully separated lashes.
Have you tried anything I mentioned here?
Shop the post
(Visited 715 times, 1 visits today)