ADVERTISEMENT INFO: PRODUCTS MENTIONED IN THIS POST ARE PURCHASED MYSELF OR PR (GIFTED) AND LINKS USED ARE AFFILIATE LINKS. I RECEIVED NO MONEY TO WRITE THE BLOGPOST. PLEASE READ DISCLAIMER
This New In post should have been much longer than it actually will be, and I am pretty mad about that! You see, earlier this month I placed a huge order for e.l.f. skincare, which was promptly processed, shipped and then returned by Deutsche Post with the note that I had moved to an unknown place, so the parcel couldn't be delivered. Which, spoiler, I haven't. In fact I was born here, and have lived at this place until I turned 18 and moved back in 2016. My name is on the door, on the mailbox, on the bell – every neighbour could have told the delivery person that this is where I live.
Now I am aware that these things can happen, but for me they have happened with Deutsche Post six times in the last eight months, and as someone that receives a lot of parcels I have never had any issues with any other delivery service. Of course I filed a complaint every time and every time I get the notice that they are sorry for the inconvenience, that they will provide feedback to the delivery person and that they can't do anything for me regarding the parcels. So I am still sitting here, trying to get the order shipped again and with barely anything to show you. Which is why I decided to add jewelry I ordered into the mix!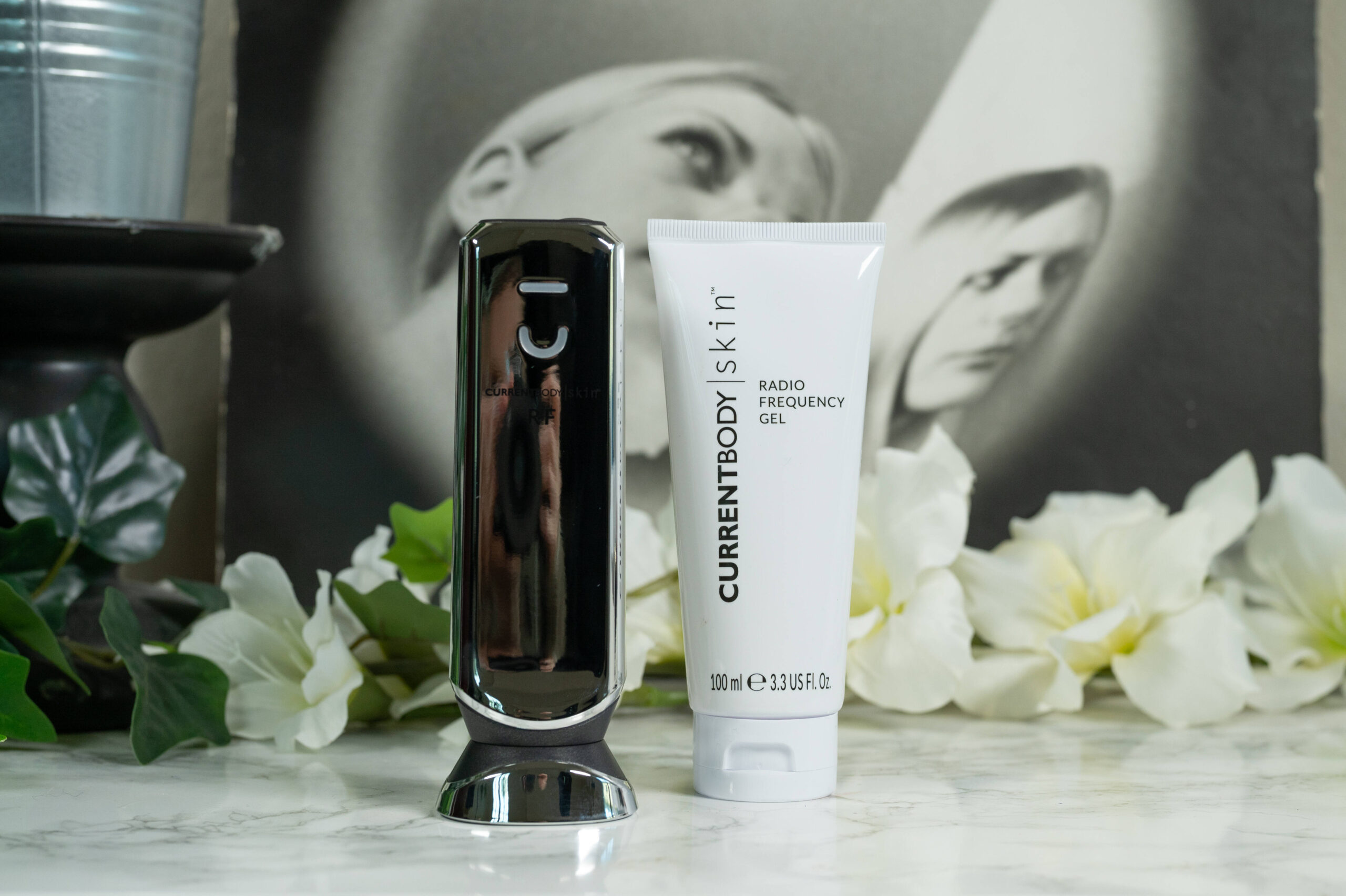 New In from CurrentBody Skin
This new device is probably worth more than the skincare I usually show you. It is the CurrentBody Skin Radiofrequency Device (349 € just the device), their newest release and only available on the European website so far. You might remember my review of their LED Face Mask (full review here), that I still use several times a week, so I was very excited to get my hands on this one for testing.
The "before" footage is already taken, but it will of course take several weeks to judge its effects on my skin properly, so I will report back. What I can tell you already is that even on the lowest setting it leaves my face quite red and that it takes 70 minutes if you really want to treat all areas possible – only once a week, but that still is a relevant amount of time. (More info: The effects of Radiofrequency on the skin explained)
New In from Sephora and Benefit
I am constantly on the hunt for makeup products that are that little bit better in achieving the same old, same old neutral look I wear on an everyday basis, and recently I have been struggling with my brow gel. I don't know if my longstanding favorite, Alverde Eye Brow Gel (6 ml for 3,95 €), has been reformulated or if my hairs have changed, but it doesn't manage to hold my hair in place anymore.
So far I haven't found a replacement I was satisfied with, so I figured I would purchase the Benefit Gimme Brow in Tinted Shade 2 (3 g for 34 €) as it is a longtime favorite of the online beauty community, and then the Sephora Shape and Set Clear Brow Gel (7 ml for 12,99 €) because… well, curiosity.
I have not yet formed an opinion on the Benefit one, but have tested Sephoras version quite extensively and while it holds my hair in place very good, it leaves them quite crunchy ate the same time, so I am on the fence about it.
New In from Love and Together jewelry
I admit his was an Instagram influenced impulse buy and I can't say anything about longevity or quality of these pieces yet as they literally arrived yesterday, but ever since my trip to World of Orient early in May with my Tribal Fusion Dance Group I knew I had to invest in some more bling to keep up with all the gorgeous and glittery beings I met there. So far my jewelry has mostly been understated and elegant, but lately I wanted a few more elaborate pieces, not for the office, but for when I felt the need to … I don't know. Dress for my inner Queen of Darkness (which is a nod to the brilliant Tribal Fusion piece I saw recently, not something I regularly refer to myself).
So when the "Begin again" Lotus Flower Ring (65,98 €, currently on sale for 32,99 €) started appearing in my timeline via ads, it took only three days until I caved and clicked on the link. It is delicate enough to not feel completely out of place in my collection, yet a step into the direction of that gothic leaning style I want to move towards to, and the message attached to it (because Instagram Ads always come with a message, don't they?), "The years will never take away your chance to start anew. Like the lotus you too have the strength to bloom out of darkness into the light of the sun. Let this ring be a reminder that you are always free to begin again.", resonated with me on more levels than I care to admit online.
Wile I was at it, I also purchased a set of the (horribly named) "Thank you for always being by my side" To My Bestie Necklace (2 for 59,98 €, currently on sale for 29,99 €), ordering one in silver and one in gold as I like to mix and match my metals. I love the sun, moon and stars design and have a pair of matching ear rings already. They sent me two golden ones, and as I don't have a "Bestie" (and would be insulted should someone call me that) I gave the spare one to my daughter who loves all things glittery like the magpies 9 year old girls often are. The message here, should you wonder, is as cringey and heartwarming as the one for the ring: "Like the sun you brighten my days and warm my life. Like the moon you light my path in the darkest hours. Thank you for always being by my side."
Here is to hoping the pieces won't fall apart on me anytime soon!
Shop the post
Don't forget to check out the Discount Code Page on top if you want to save some money on your next skincare purchase.
If you want to get a vote in the next Ask Doctor Anne Topic, Ingredient Spotlight or product I review, don't forget you can head over to my Patreon account to get more involved!
(Visited 221 times, 1 visits today)