ADVERTISEMENT INFO:  PRODUCTS MENTIONED IN THIS POST ARE PR (GIFTED) AND LINKS USED ARE AFFILIATE LINKS. I RECEIVED NO MONEY TO WRITE THE BLOGPOST. PLEASE READ DISCLAIMER
Age related loss of volume and color of the lips is a thing, I can assure you, meaning that my lips that were thin to begin with are looking even thinner now that I am in my 40s. And as I am not a fan of injections into my lips and not makeup artist enough to skillfully overdraw them with a pencil for that fake natural volume, I was really excited to try the NIOD Lip Bio-Lipid Concentrate, which is supposed to enhance color, volume and texture and does that, at least according to reviews I read, not only temporary like a lip plumper, but also long term.
Sounds too good to be true? I have some before and after pictures for you right at the end!
What NIOD Lip Bio-Lipid Concentrate claims
Multi-Peptide Formulation to Improve the Look of Lip Colour, Volume, and Texture.
Facts about NIOD Lip Bio-Lipid Concentrate
Prize and size
One dark brown dropper bottle contains 15 ml and retails for 45 € on the website here. You really only need the tiniest amount, so these 15 ml will last you at least six months, maybe longer.
Texture and smell
The product is very oily, much oilier than I expected, and has a scent that ranges between herbal and cat's pee.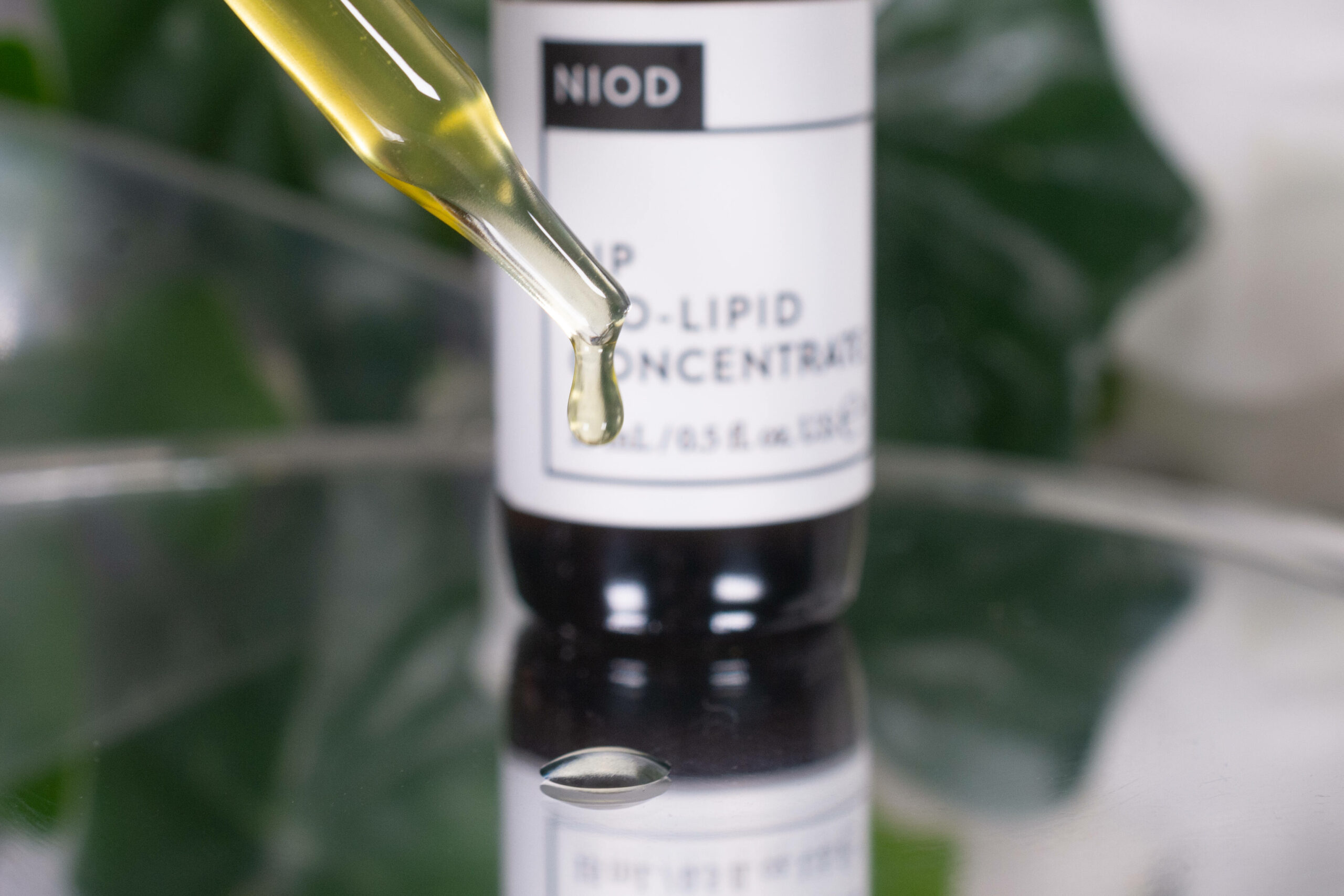 How to use the NIOD Lip Bio-Lipid Concentrate
You shake the bottle, take two drops – believe me, you don't need more – and dab them into your upper and lower lips. The initial impression is that of oiliness, then warmth, and then maybe some tingling that for me only happened when I had either used too much or when my lips were dry and cracked. Even if the tingling occurs it is by far not as strong as it is with most lip plumpers I have tried.
You are supposed to use it morning and night for the first month and then once a day afterwards. While both works (and I did do it to be able to judge the results), I am not the biggest fan of using it in the mornings because it takes a while to sink in completely and I don't want to wait too long between doing my skincare and having breakfast.
Ingredients of NIOD Lip Bio-Lipid Concentrate
Caprylic/Capric Triglyceride
emo
,
C13-16 Isoparaffin
solv
,
C12-15 Alkyl Benzoate
emo

|

amic
,
Pentaerythrityl Tetraisostearate
emo

|

emu

|

surf
0
2
,
Hydrogenated Polyisobutene
emo

|

vc
2
1
,
Cetearyl Ethylhexanoate
emo
,
Oleic/Linoleic/Linolenic Polyglycerides

emo
,
Pentaclethra Macroloba Seed Oil
emo
,
Silica Dimethyl Silylate
emo

|

vc
,
Methyl Nicotinate
so
,
Ethylhexyl Palmitate
emo

|

perf
0
2
–
4
,
Dimethyl Isosorbide
solv

|

vc
,
Pongamia Pinnata
pres
,
Palmitoyl Hexapeptide-12

cci
,
Palmitoyl Tripeptide-1

cci
,
Palmitoyl Tripeptide-38

cci
,
Sodium Hyaluronate

sii

|

h
0
0
,
Glucomannan

h
,
Commiphora Mukul Resin Extract
,
Sesamum Indicum (Sesame) Seed Extract
so
,
Portulaca Pilosa Extract
,
Anemarrhena Asphodeloides Root Extract
,
Hippophae Rhamnoides Oil

aox

|

emo
,
Hydroxymethoxyphenyl Propylmethylmethoxybenzofuran
,
Plukenetia Volubilis Seed Oil

aox

|

emo

|

h
,
Trihydroxystearin
vc
,
Sorbitan Isostearate
emu
0
1
–
2
,
Propylene Carbonate
solv

|

vc
,
Butylene/Ethylene/Styrene Copolymer
vc
,
Ethylene/Propylene/Styrene Copolymer
vc
,
Stearalkonium Hectorite
vc
,
Sucrose Cocoate
emu
,
Tocopherol

aox
0
–
3
0
–
3
,
BHT
aox

|

pres
,
Aqua (Water)
solv
Hover the mouse over an ingredient for short explanation. Read more on INCIDecoder.
When you look at the ingredients list, you will find a lot of emollients, antioxidants and quite a few peptides claiming to increase either collagen or elastin production. (More info: Peptides in skincare)
Probably responsible for the plumping effect is both the Glucomannan used as part of the "Ultra Filling Spheres" from BASF that expand in the presence of skin water and visibly plump the skin, and the Hydroxymethoxyphenyl Propylmethylmethoxybenzofuran (or Sym3D in short), which according to the manufacturer is a long lasting lip plumping ingredients delivering long term results within 4 weeks.
According to NIOD the increase in color is due to the Nicotinic Acid Methyl Ester – how that is supposed to work I don't know, but as this is often used in topical preparations to relieve joint pain, I can imagine it having a blood flow increasing effect, which would explain the warmth you feel after application.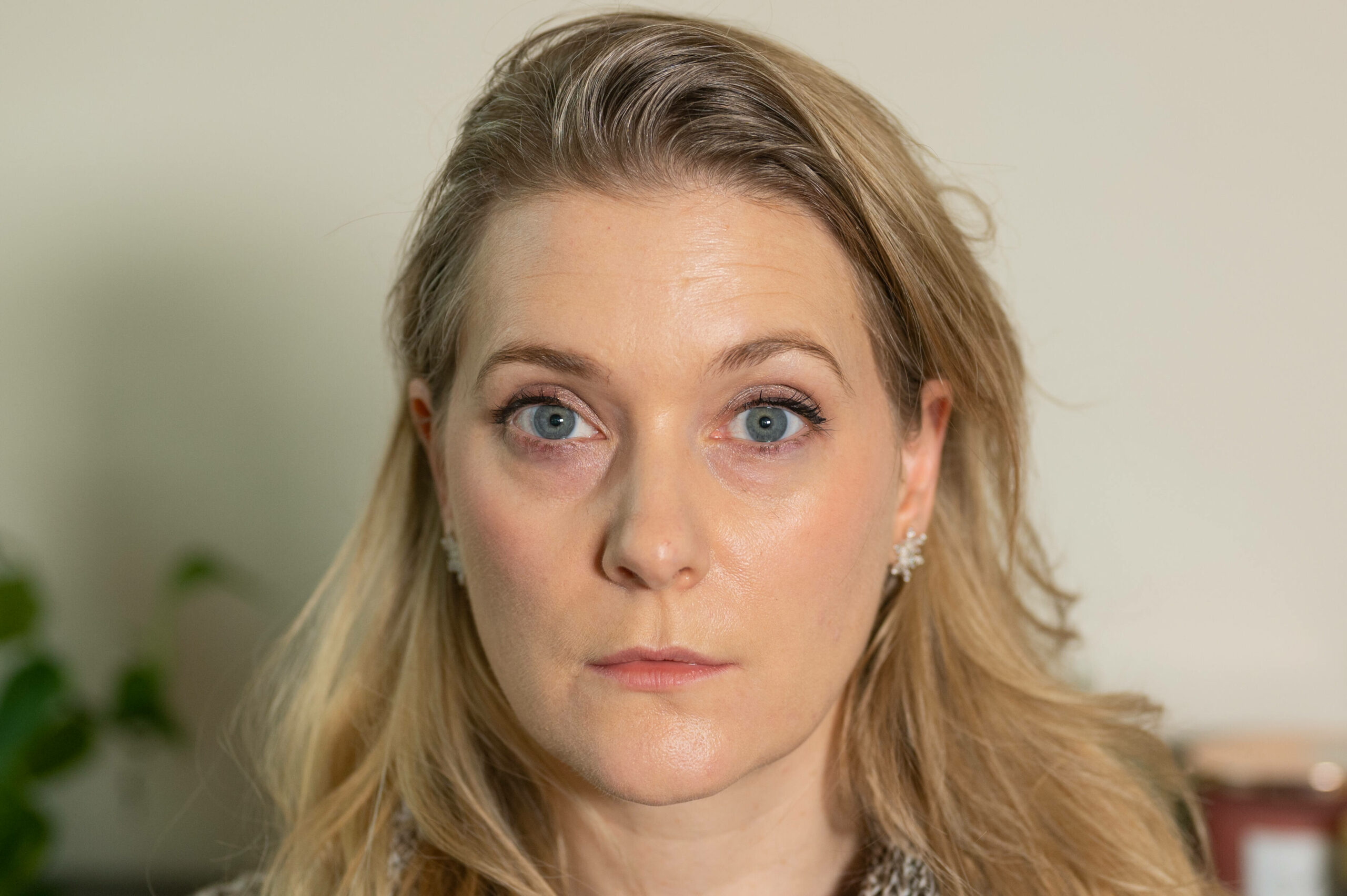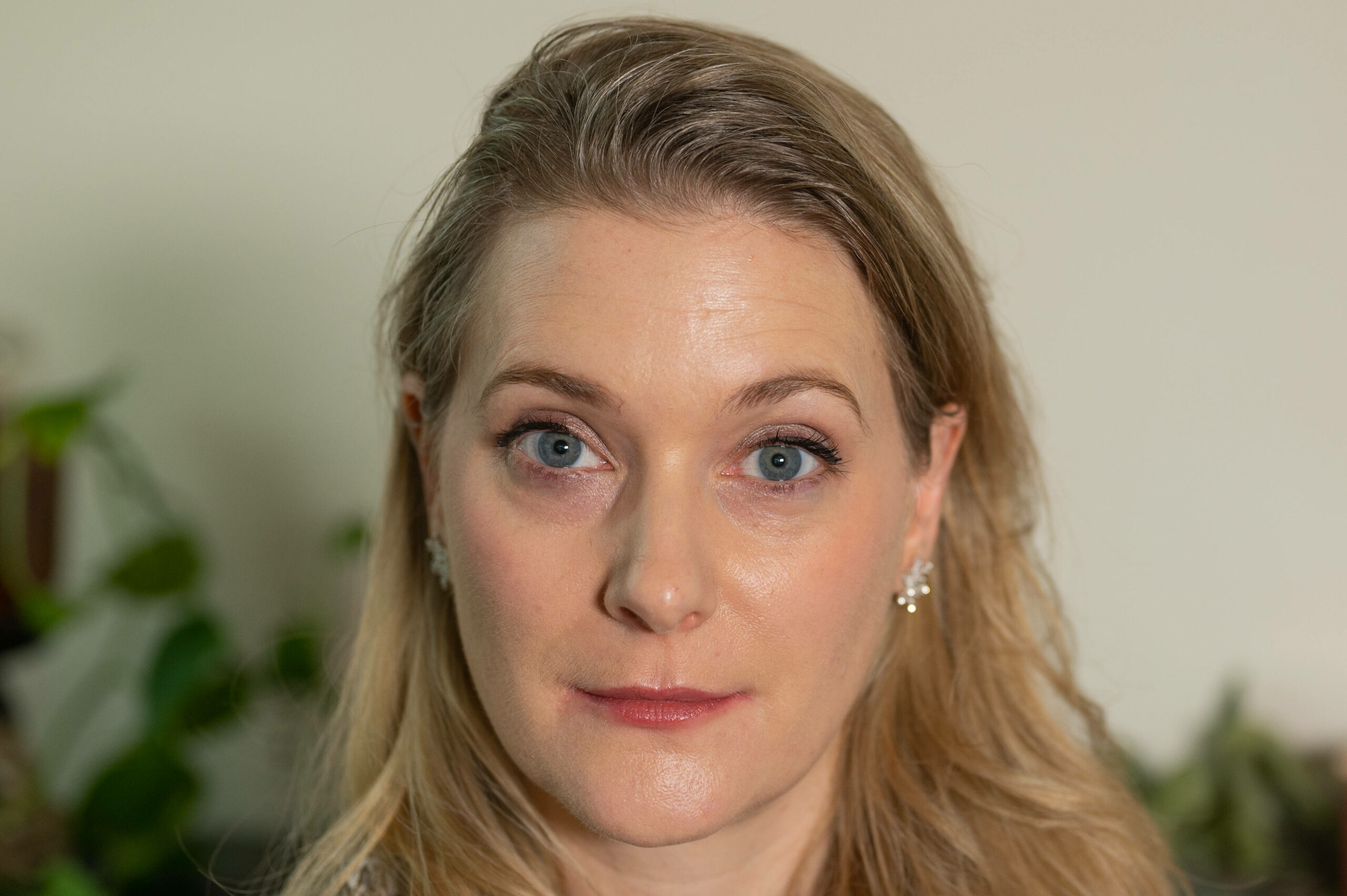 Does it live up to its claims?
Now if you look at the pictures, you will see that my lips do look plumper and more intense in color shortly after application, and that effect lasts for a considerable amount of time. Not the whole day, but for a few hours for sure.
If there are long term results though is harder to judge. Just looking at the pictures I don't see there is one, and no one has stopped me to ask if I had lip fillers in real life either – okay, I am constantly wearing a mask, and I bet my husband wouldn't notice even if I HAD had lip fillers, but neither my mother nor my sisters asked, and they are usually quick to point out every wrinkle. I myself though feel like I see a slight difference, a little more plumpness, but I admit that might be my mind trying to justify using a 45 € lip product rather than a 2 € Labello.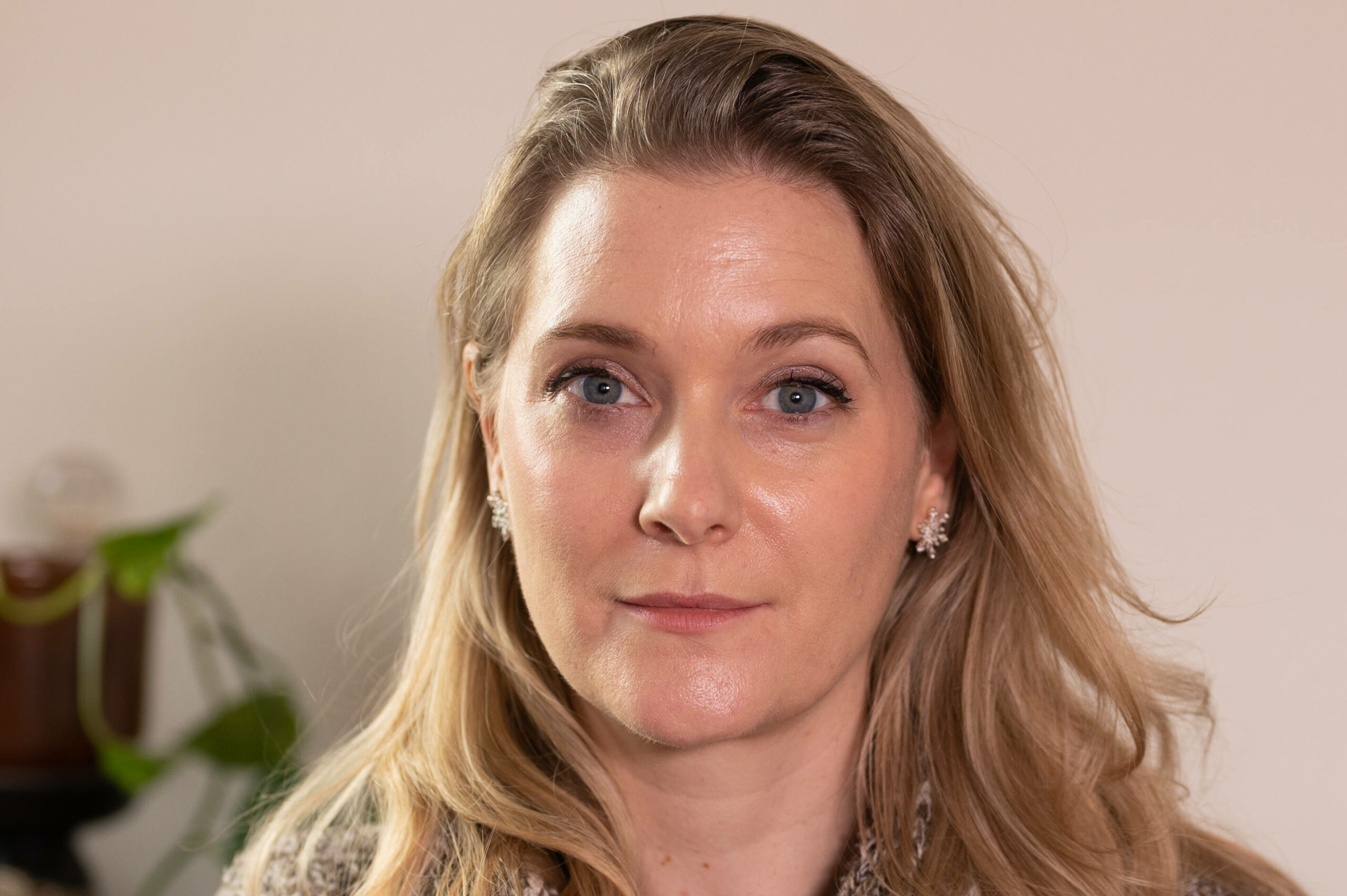 Would I repurchase and whom do I recommend the NIOD Lip Bio-Lipid Concentrate to?
Given that even though I think I see results, they are very subtle and I tend to wear lipstick anyway, I don't think I would spend that much money again. This is amazing at keeping the lips hydrated even during winter and due to the immediate effect probably something to consider for those of us that don't want to put on lipstick, but just a natural looking plumpness and color – to be honest I would purchase this one over any of these lip plumping glosses any time, but I think I rather invest 45 € in yet another red lipstick.
Shop the post

Don't forget to check out the Discount Code Page on top if you want to save some money on your next skincare purchase.
If you want to get a vote in the next Ask Doctor Anne Topic, Ingredient Spotlight or product I review, don't forget you can head over to my Patreon account to get more involved!
(Visited 1.805 times, 4 visits today)