ADVERTISEMENT INFO: PRODUCT MENTIONED IN THIS POST WERE PURCHASED MYSELF, LINKS USED ARE AFFILIATE LINKS. I RECEIVED NO MONEY TO WRITE THE BLOGPOST. PLEASE READ DISCLAIMER
If you love a specific skincare ingredient like I love Salicylic Acid to help with my congestion and acne, you can only go so long until you give into the overwhelming urge to try everyone's favorite, the gold standard, the Paula's Choice Skin Perfecting 2% BHA Liquid Exfoliant.
Yes, ladies and gentlemen, I have been using chemical exfoliants on my face for over a decade, but never tried this one. Or anything else from Paula's Choice, which now that I think of it is kind of surprising.
Anyway, it is safe to say I had high expectations. But were they met?
What Paula's Choice Skin Perfecting 2% BHA Liquid Exfoliant claims
Fast absorbing liquid removes build-up dead skin cells and fights blackheads.
Facts about Paula's Choice Skin Perfecting 2% BHA Liquid Exfoliant
Prize and size
The full size contains 118 ml (why that odd number though?) and is available for 36 € on the website here. There is also a travel size containing 30 ml that is available for 12 €. I got the travel size and it comes with an extra flap to seal it off – I love that attention to detail, that way you can make sure it won't spill in your wash bag while on the road.
Texture and smell
It is so runny it could almost pass as water, is clear and without any scent. No matter how irritated my skin was, it did never sting and made my skin feel really silky immediately after application.
How to use Paula's Choice Skin Perfecting 2% BHA Liquid Exfoliant
Now every skin has a different threshold of how much chemical exfoliant it can take and I am not an advocate of exfoliating your skin barrier away, but despite my skin being pretty sensitive due to Tretinoin use, I could apply this one three times a week without any issues. If you are not using other irritating ingredients, daily use might be possible, but the on the website recommended twice daily is too much if you ask me.
For prevention, using it over the whole area potentially affected by congestion is best, for me that is the hormonal beard area, either patted on with your hands, which I prefer or as swipe on with a cotton pad.
It can be used morning or night, depending where it fits in your routine and can be layered with the rest of your skincare. While I prefer to keep my Tretinoin and exfoliation separate to reduce the risk of irritation, you could use them the same night if you feel the need to. Just be mindful of warning signs of damaged skin barrier then.
(More info: The 5 steps you need to take to repair your damaged skin barrier)
Ingredients of Paula's Choice Skin Perfecting 2% BHA Liquid Exfoliant
Water (Aqua)
solv
,
Methylpropanediol
solv
,
Butylene Glycol
h

|

solv

|

vc
0
1
,
Salicylic Acid

exf

|

aacne

|

so

|

pres
,
Polysorbate 20
emu

|

surf
0
0
,
Camellia Oleifera (Green Tea) Leaf Extract

aox

|

so
,
Sodium Hydroxide
buff
,
Tetrasodium EDTA
chel
Hover the mouse over an ingredient for short explanation. Read more on INCIDecoder.
Other than the Salicylic Acid present at 2% you will find Butylene Glycol and Methylpropanediol, two glycols used as solvents and penetration enhancers and probably responsible for the silky feeling, and Green Tea Extract for extra antioxidants and some anti-inflammatory benefits.
Does it live up to its claims?
Yes.
It absorbs fast, is lightweight and helps against congestion.
How does it compare to…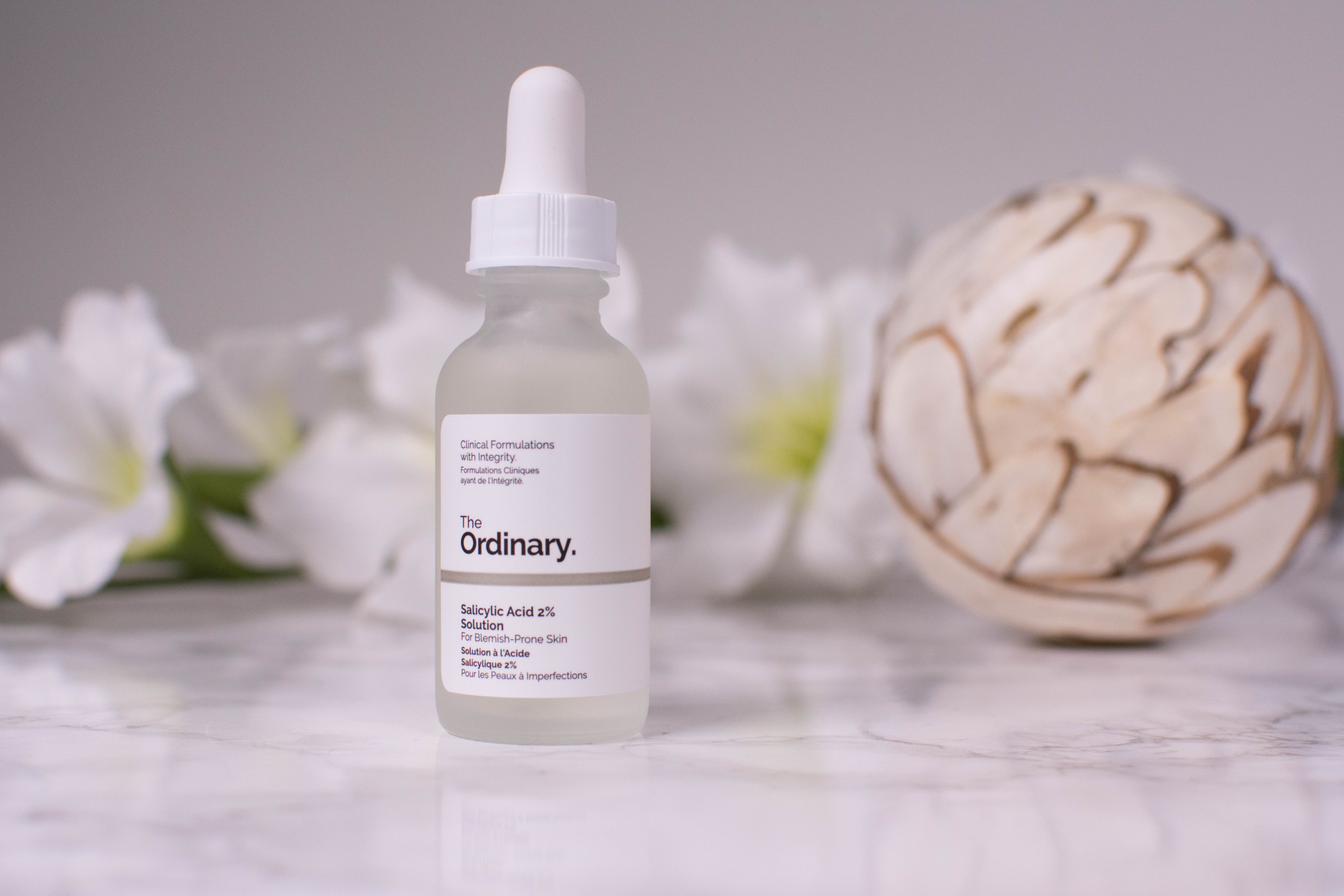 The Ordinary Salicylic Acid 2%
The original formula (not the anhydrous one, I haven't tried that) is less watery, but firmer and a little bit more drying when used at the same frequency. It uses Hamamelis Virginiana Leaf Water for soothing rather than Green Tea Extract.
It is more affordable though and works better as spot treatment due to the different, less runny texture.
You can read my full review of the Ordinary Salicylic Acid 2% here.
Geek and Gorgeous Porefectly Clear Serum
This one replaced The Ordinarys version for me, and is again firmer and less liquidy than the Paula's Choice one. When using it over prolonged periods of time, it was more irritating than Paula's Choice despite using Allantoin for soothing, so due to the different texture I used Paula's Choice for prevention and Geek and Gorgeous as spot treatment. That isn't necessary though, having just one of them will be sufficient.
You can read my full review of the Geek and Gorgeous Porefectly Clear here.
Would I repurchase and which skin types do I recommend Paula's Choice Skin Perfecting 2% BHA Liquid Exfoliant to?
I really don't know why it took me so long to finally try this, as I can tell you the hype is real here. It is a beautiful, silky chemical exfoliant that will work amazingly for congestion prone oily skin without immediately causing irritation. It still might not be the best choice for daily use on sensitive skins, but if you are normal to oily and struggle with pores, breakouts and congestion, I highly suggest you don't wait as long as I did before giving it a go.
Shop my current favorite exfoliants here

Don't forget to check out the Discount Code Page on top if you want to save some money on your next skincare purchase.
If you want to get a vote in the next Ask Doctor Anne Topic, Ingredient Spotlight or product I review, don't forget you can head over to my Patreon account to get more involved!
(Visited 8.066 times, 1 visits today)