Advertisement info: This blog post contains PR-Samples (gifted items) and affiliate links. I received no money to write it. Please read disclaimer.
The problem with testing skincare is that very often it is aimed at prevention. And how do you measure the wrinkles that might have appeared, but didn't because of your cream? Or, in this case, because of the pixi FortifEYE Eye Patches?
One thing you could do is apply something to one side of your face exclusively for an extended period of time and see if you can spot a difference afterwards – probably still very hard to notice with the bare eye, to be honest.
To be fully transparent here: I don't do that. I use my whole face for testing, at least most of the time. But as I own both the pixi FortifEYE and the pixi DetoxifEye Patches, I figured for review reasons I would wear a different one under each eye and the compare them in the video.
What pixi FortifEYE claims
Awaken and revitalise tired eyes with PIXI FortifEYE Eye Patches, a selection of hydrogel eye patches that deliver a lifting and firming effect while hydrating the delicate eye area.
Some facts about the pixi FortifEYE Eye Patches
Prize and size
One pot contains 60 individual patches and costs 25,95 € on the website here. They come with a small spatula that is indeed very handy, as the patches are both soaked in product and made from hydrocolloid gel, which makes them hard to grab and separate.
Gentle handling is advised, as you could tear them apart, but even if that happens, it doesn't really make a difference in how they apply to the face.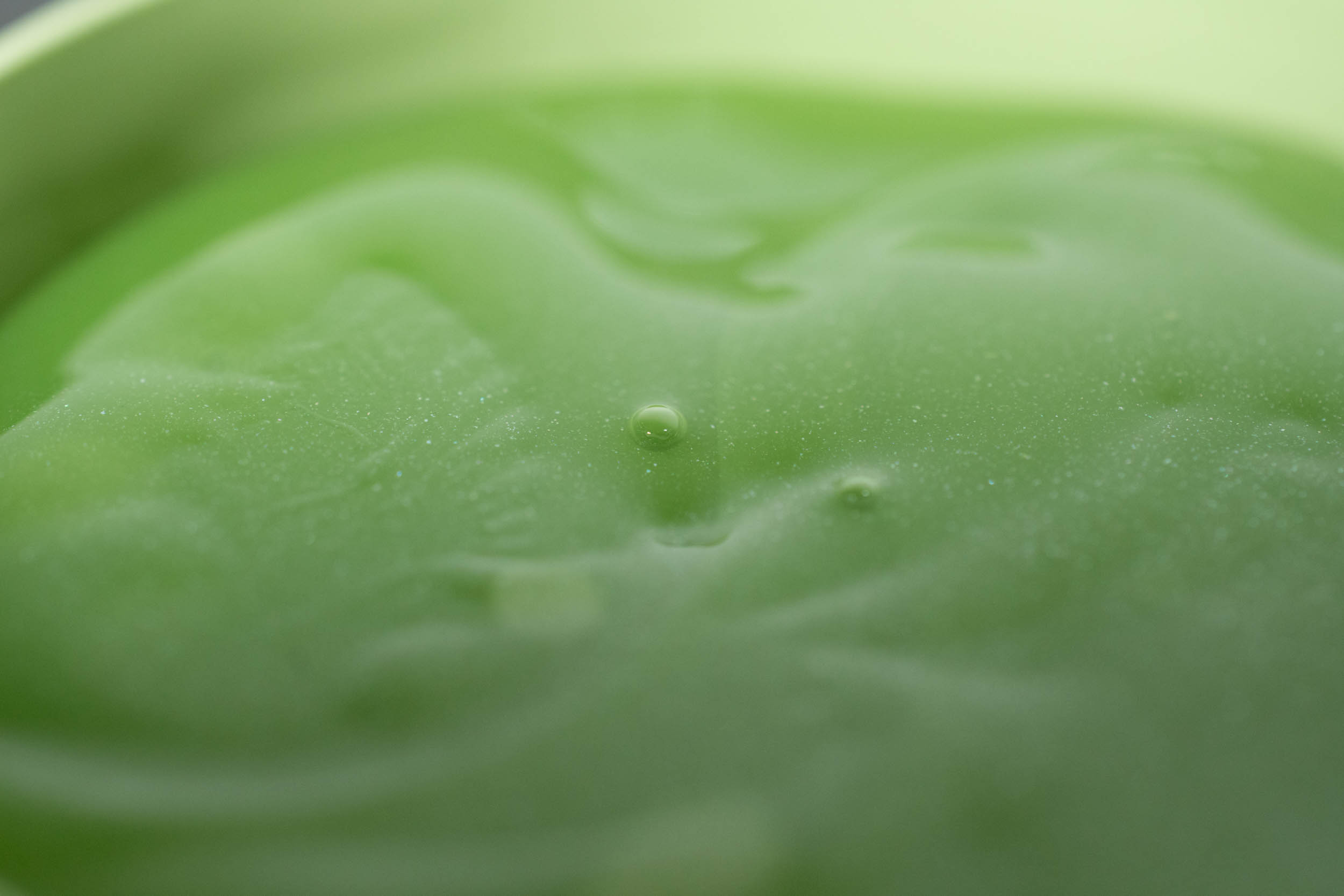 Texture and smell
The hydrocolloid gel structure makes them feel wet and slightly cooling, an effect you can enhance by putting them into your fridge. They don't have a scent and stick to the skin enough to allow running around without them sliding all over your face.
How to use the pixi FortifEYE Eye Patches
I can´t be the only one that struggles with applying eye patches – I can never remember which end goes to which part of the eye. Good thing the packaging offers you a little diagram with placement. Should you however be one of those people that toss the paper box at first chance, here is a written reminder: the thin side goes to the inner corner.
Apply them right after cleansing and toning, when you would usually apply serum and leave them on for around 15 minutes. I have worn them longer, way longer in fact, and they never got uncomfortably dry. Even after an hour (don't ask) there is still some liquid left underneath that you can pat into your under eye area.
Ingredients of the pixi FortifEYE Eye Patches
Favorable ingredients

Glycerin: Humectant
Cocos Nucifera (Coconut) Fruit Extract: Hydrating
Pinus Sylvestris Leaf Extract: Antioxidant, said to stimulate lymphatic drainage and help with puffy, sagging skin
Retinol: deactivates the matrix metalloproteinases that break down collagen, increases cell turnover, and improves skin's moisture retention
Tocopheryl Acetate: More stable form of Vitamin E, antioxidant
Octapeptide-7
SH-Polypeptide-4/-7/-9/-19: Peptides mimicking growth factors that have shown wound-healing and skin renewing properties and have the potential to stimulate collagen production (controversial)
Aloe Barbadensis Leaf Extract: Antiinflammatory, soothing
Ricinus Communis (Castor Seed) Oil: Emollient, antiinflammatory
Adenosine: anti-inflammatory, repairing
Allantoin: Aminoacid, soothing irritated skin
Caffeine: Antioxidant, reduces puffiness due to diuretic effect, tightening
Propanediol: Humectant, penetration enhancer
Sucrose: Humectant
Calcium Lactate: Adstringent
Calcium Chloride: Drying Agent
Arginine: Aminoacid, healing
Dipotassium Glycyrrhizate: Anti-inflammatory, treatment for atopic dermatitis
Sodium Hyaluronate: Hydrating, smaller form of hyaluronic acid with deeper penetration
Butylene Glycol: Humectant, penetration enhancer
Pentylene Glycol: Humectant
1,2-Hexanediol: Humectant
Other ingredients

Carrageenan: Thickening, can form gel at room temperature
Hydrogenated Lecithin: Emulsifying, increases cell penetration of other ingredients
Polyglyceryl-10 Laurate: Emulsifier
Ceratonia Siliqua Gum: Viscosity Control
Cellulose Gum: Thickening
Potassium Chloride: Viscosity control
Cyamopsis Tetragonoloba (Guar) Gum: Thickener
Hydrolized Extensin
Synthetic Fluorphlogopite: Thickener
Maltodextrin: Binding agent
Ethylhexylglycerin: Preservative
Titanium Dioxide: mineral SPF, does not cover the whole UVA spectrum
Chromium Oxide Greens: colorant (green)
Polysorbate 20: Surfactant
Ethyl Hexanediol: Texture enhancer/Fragrance
Chlorphenesin: Preservative
Disodium EDTA: Binding Agent
Other than the DetoxifEYE ones, these contain Retinol and sh-Polypeptides that mimick Growth Factors and are said to have wound healing and possibly collagen production stimulating effects. With that exception the ingredient base is pretty similar, with a focus on hydration, but the FortifEYE Eye Patches lack the Niacinamide and Coffein the DetoxifYEY ones have.
Do the pixi FortifEYE Eye Patches live up to their claims?
Yes.
Although I am inclined to say that the firming and lifting effect is mainly due to the better hydration, I am not sure about the possible long term benefits, especially because you do use them occasionally rather than every single day. Or at least I do.
How do the pixi FortifEYE Eye Patches compare to the pixi DetoxifEYE Eye Patches?
As I said in the video, I don't think you need both. The effect they have is mainly hydrating, which will help with fine lines, but despite the difference in some of their "active ingredients" I don't think the performance under the eye is different enough to justify purchasing both.
Keep either the FortifEYE or the DetoxifEYE in your stash to use before a special event and focus on your serum for dedicated anti aging.
Read my full review of the pixi DetoxifEYE Eye patches here.
Would I repurchase the pixi DetoxifEYE Eye patches?
Yes.
Either these or the pixi DetoxifEYE ones.
Who do I recommend the pixi DetoxifEYE Eye patches to?
People above the age of 35 that want a quick fix before a special event.
Shop this post
(Visited 15.209 times, 1 visits today)