ADVERTISEMENT INFO: PRODUCTS MENTIONED IN THIS POST ARE PR (GIFTED) AND LINKS USED ARE AFFILIATE LINKS. I RECEIVED NO MONEY TO WRITE THE BLOGPOST. PLEASE READ DISCLAIMER
It has been a while since I reviewed pixi makeup here – well, it has been a while since I reviewed ANY makeup here, to be honest, but I have had some pixi Beauty bits in my makeup rotation ever since I first tried the brand. (More info: My very first pixi makeup review, which dates back to 2016! )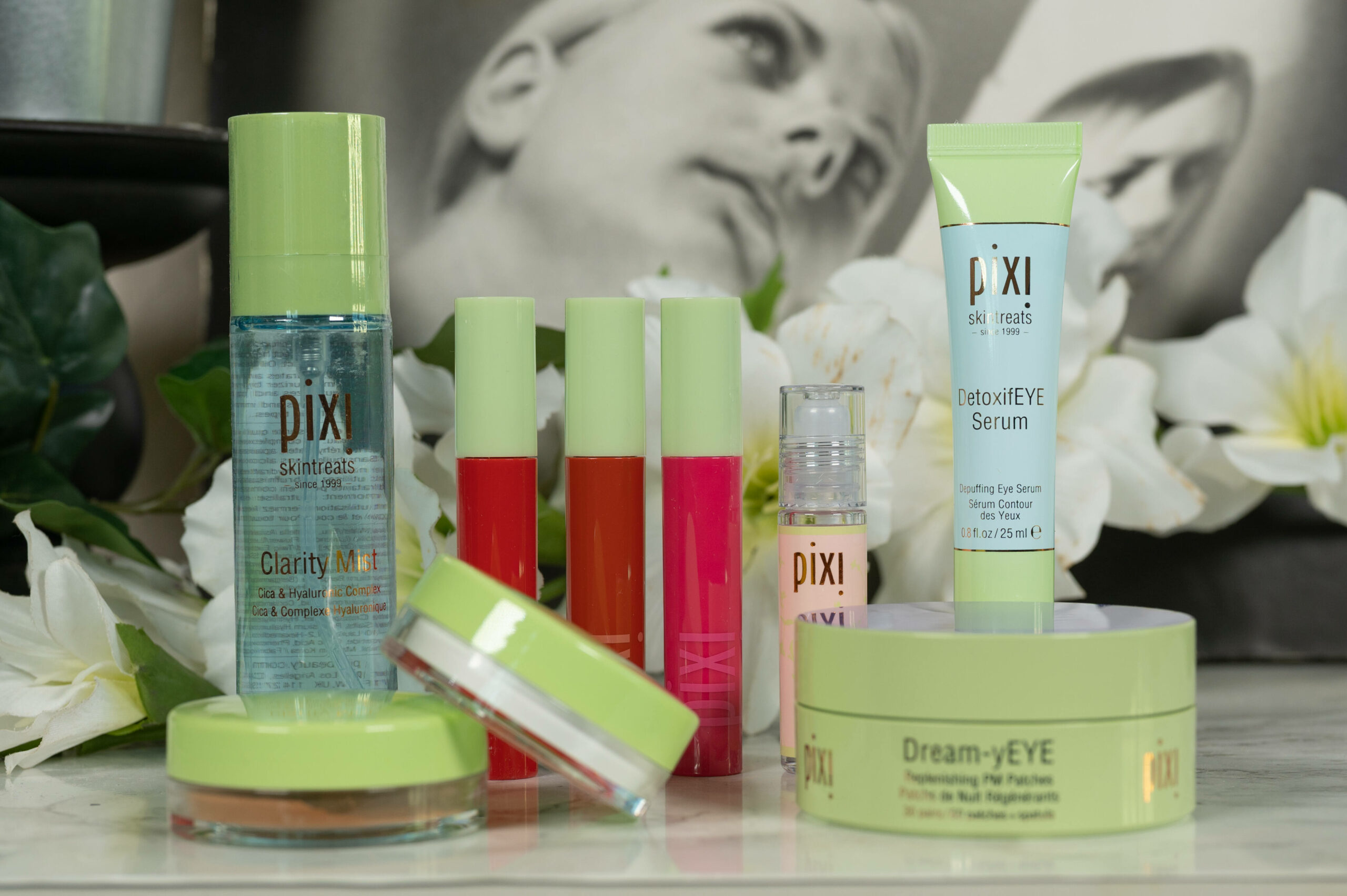 I am not going to lie, a few of their things were a complete miss for me, but others… others are staples.
So let's take a closer look at these three TintFix, the two H2O Skin Veil powders and their Glow-y Lip Oil and see which category they will fall into.
pixi Beauty TintFix in Adore, Love and Calm
Although your first thought might be: "lip tints", at least mine was, the TintFix claim to be more than that. The pixi Beauty TintFix Multi-Use Tints (e4,5 g are available for 15 € here) come in five different shades, out of which I have three. "Adore" (a tomato red), "Love" (a fuchsia pink) and "Calm" (a reddish brown). The other shades are "Heavenly" (a soft pink), and "Soft" (a dusty pink) – both shades I just know won't work on my skin despite being called "universally flattering".
All are safe to be used on eyes, cheeks and lips (and probably anywhere else you want to paint yourself).
Due to the colors I picked I haven't tested them extensively on the eyes, red eyeshadow isn't my style, but they do apply very sheer there, even after three layers I could still see the veins on my eyelid shine through, and probably work best for a very natural look or as base for other colors. Once they are set, they stay until you go in with makeup remover – I have been wearing them when I got caught in the rain and they still were perfectly in place afterwards.
On the cheeks, one dot is enough for a subtle wash of color, while two dots will give a more intense blushing that, especially in case of the more colorful shades, can be a little hard to blend seamlessly around the edges. Again Calm was my favorite here as I felt it looked the best on my skin tone. All colors set pretty fast, which means you should do one cheek first and then apply a dot or two to the other – I dotted both cheeks first and then proceeded to blending once and on the second cheek the initial dots stayed visible ever so slightly. That is a huge benefit though for those of us that still mask, as they set and then don't transfer or budge, not even with several hours of mask wearing. The weartime on my skin is around 4 hours, 6 when set with powder, which is good for cream based products on my more oily skin, and when they fade, they fade evenly and don't get patchy.
Same is true for application on the lips – once they set, they stay and don't transfer, but will slowly fade over the course of the next hours. Or when you eat a full meal, they do not survive that.
The finish is neither glossy nor matte, but looks natural, and a light layer gives a subtle wash of color, with several layers building up the intensity very well. The red could look a little patchy if I used just a tiny bit, and all of them weren't exactly hydrating, but overall I like them for everyday as you can apply them once and don't have to worry about them smearing over your chin underneath the mask – been there, done that. Sadly I don't think the red is the best shade on me, so "Calm" is the one I reach for the most. I even took it with me when traveling for a quick lip and cheek solution that went with everything and was easy to use.
Final verdict: If you like multi-use products and prefer your lips and cheeks to last without frequent touch-ups, it is worth checking the pixi Beauty TintFix out.
You can click here for a full face tutorial using only the pixi TintFix in Calm.
pixi H2O Skin Veil Water Powders in Translucent and Sunkissed
The pixi H2O line contains a SkinDrink face gel I never tried, their bestseller, the SkinTint, which I tried and really disliked (you can read my review here), and these Skin Veil Water Powders (5 g are available for 25 € here), available in two colors, Translucent being a great setting powder for me and Sunkissed, which on my complexion works best as bronzer.
I was told (as in I heard it here on YouTube, so I have no idea if it is true), that you can determine how finely milled a powder is by watching it closely when you tap the brush: A heavy powder will fall down and is more likely to cake up, a finely milled one will dust up like a cloud of smoke and won't be noticeable on the skin.
Well, these pixi powders dust up like smoke and never caked on me – when I applied Translucent, even if I had more on the brush than expected, it did take away shine without even a hint of that dreaded cakey powdery look, I dare say it just disappeared into my skin. Beautiful. Depending on the base I was wearing I felt the need to reapply after two hours (for very dewy sunscreen) or four hours (for my regular, natural finish base).
Sunkissed is equally lightweight and matte, which makes it a great bronzing powder for me. I really don't want to sparkle in the sunlight, I leave that to the Undead. Like Translucent it feels hydrating and cooling when applied and in that reminds me of the MAC Magically Cool powders  (Is that what they were called? They first launched with the Disney Venomous Villains collection in 2010 and felt amazing on the skin!) Sunkissed has quite a warm undertone though, so if you are more on the pinkish skin tone side, it might lean orange, but for my yellow face it works just fine.
Final verdict: If you use powders – I know not everyone does – I highly recommend the pixi H2O Skin Veil Water Powders.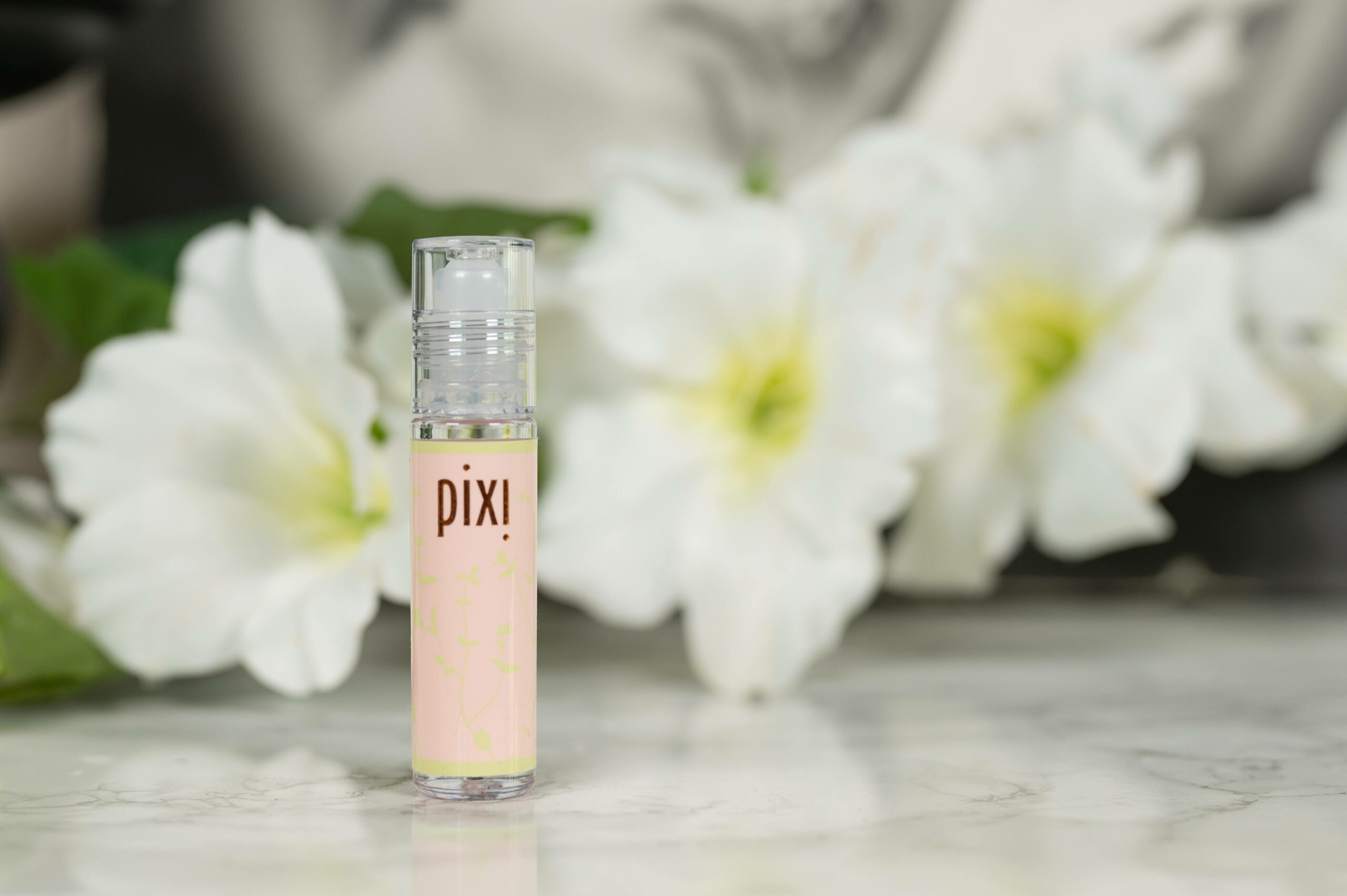 pixi Glow-y Lip Oil
I decided to throw the pixi Glow-y Lip Oil (5,5 g are available for 16 € here) in here with the makeup because it claims to come in two shades, Mint-y and Dream-y. I have Mint-y, which at least on my lips has absolutely no color. To be honest, both appear to be clear, so I guess the "shade" refers to the main essential oil used – Lavender in Dream-y and Mint in Mint-y.
I don't really like either in my lip products, and despite being oily I didn't find Mint-y to be nourishing either. Quite on the contrary, with reapplication my lips felt more dry and a little sore, so this one did not convince.
Final verdict: Hard pass, especially for that price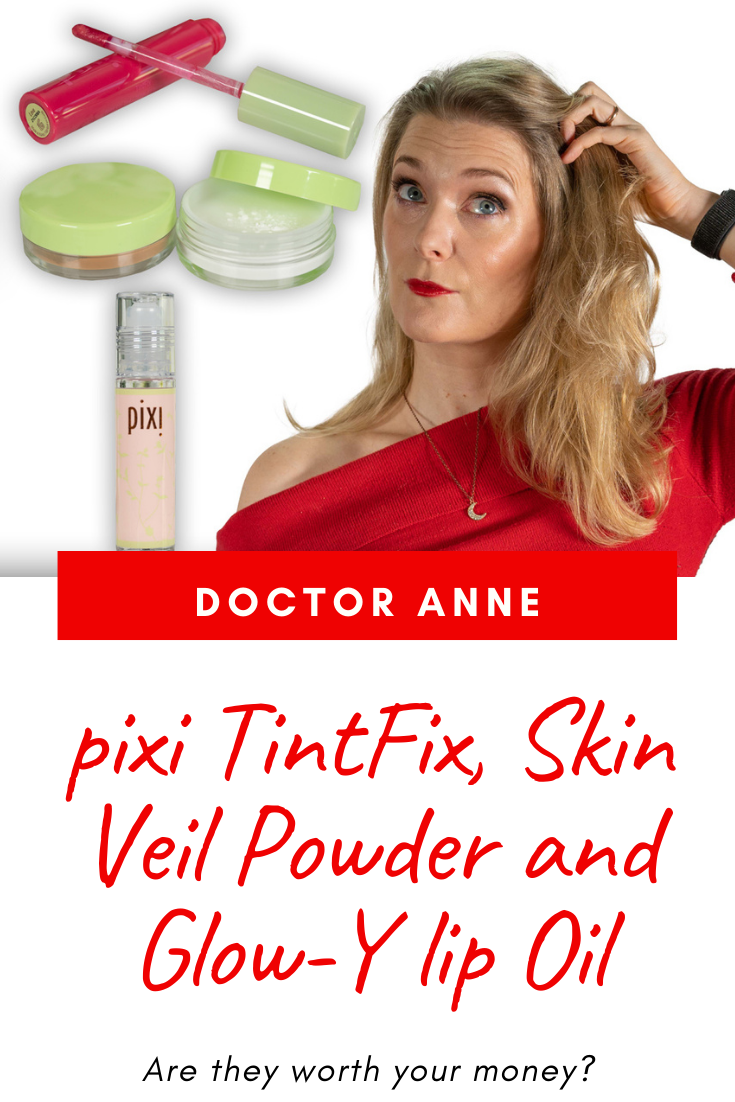 Want to shop some pixi Beauty Makeup? Here are the ones I have tried.
Don't forget to check out the Discount Code Page on top if you want to save some money on your next skincare purchase.
If you want to get a vote in the next Ask Doctor Anne Topic, Ingredient Spotlight or product I review, don't forget you can head over to my Patreon account to get more involved!
(Visited 1.208 times, 1 visits today)