ADVERTISEMENT INFO: PRODUCTS MENTIONED IN THIS POST ARE PR (GIFTED) AND LINKS USED ARE AFFILIATE LINKS. I RECEIVED NO MONEY TO WRITE THE BLOGPOST. PLEASE READ DISCLAIMER
If you are the replacement after much drama, you can be sure you get a lot of attention. That is why I was excited to receive the Purito Daily Go-To Sunscreen SPF 50+ PA++++ , replacing the Purito Centella Unscented one that caused such a scene at the end of 2020. (More info: Purito Centella Unscented SPF – Puritogate)
I bet you have heard enough about this already, but just in case you need a quick recap: Centella Unscented claimed SPF 50+, so at least SPF 60, but was found to only provide around SPF 20 when tested in different labs, which was explained by the filters used – they didn't really add up to more. That caused several Korean sunscreens, using the same formula, to be withdrawn from the market and of course led to a lot of mistrust.
What Purito Daily Go-To Sunscreen SPF 50 claims
The new Purito hybrid sunscreen is formulated with both chemical and physical filters to provide exceptionally high, broad-spectrum UVA/UVB protection. The fragrance-free and moisturizing formula instantly melts on the skin during application, allowing an easy and even spread. The lightweight texture leaves a sheer finish with no white cast. This sunscreen has been designed specifically for easy re-application and effective performance when worn with makeup or alone.
Facts about Purito Daily Go-To Sunscreen
Prize and size
One bottle contains 60 ml and is available for 18 € on the website here. The tube is white with yellow accents and looks plain.
Texture and smell
Now I don't have any of the old formula left for a side by side comparison, but from what I remember, this feels much more hydrating and less lightweight. It also has no scent and is essential-oil and fragrance-free.
How to use the Purito Daily Go-To Sunscreen
Sunscreens goes on as last step in your morning routine and in this case can easily replace your moisturizer – it is so rich only the driest of skins will feel the need for an additional face cream.It can (and should if you are outdoors) be reapplied throughout the day, but I personally don't think this works very well over makeup or feels pleasant. (More info: 5 ways to reapply SPF over makeup)
On my combination skin it takes a while to settle and can be felt like a rich face cream basically all day long. The finish is very, very dewy, you could even say it leans towards greasy. Despite that I never had issues with pilling.
Ingredients of Purito Daily Go-To Sunscreen
Water
solv
,
Butyloctyl Salicylate
solv
,
Dibutyl Adipate
emo

|

solv
,
Propanediol
solv

|

h
,
Butylene Glycol
h

|

solv

|

vc
0
1
,
Bis-Ethylhexyloxyphenol Methoxyphenyl Triazine

sunsc
,
Ethylhexyl Triazone

sunsc
,
Dicaprylyl Carbonate
emo
,
Titanium Dioxide

sunsc

|

col
,
Diethylamino Hydroxybenzoyl Hexyl Benzoate

sunsc
,
Hydrogenated Poly(C6-14 Olefin)
emo

|

vc
,
1,2-Hexanediol
solv
,
Centella Asiatica Extract

so

|

aox

|

h
,
Polyglyceryl-2 Stearate
emu
,
Aluminum Hydroxide
emo

|

h

|

vc
,
Glyceryl Stearate
emo

|

emu
0
1
–
2
,
Stearyl Alcohol
emo

|

vc

|

emu

|

surf
2
2
,
Sodium Polyacrylate
vc
,
Stearic Acid
emo

|

vc
0
2
–
3
,
Polyhydroxystearic Acid
emu
,
Behenyl Alcohol
emo

|

vc
,
Polymethylsilsesquioxane
,
Ethylhexyl Stearate
emo
,
Ammonium Acryloyldimethyltaurate/VP Copolymer
vc
,
Caprylyl Glycol
h

|

emo
,
Trideceth-6
emu

|

surf
,
Ethylhexylglycerin
pres
,
Xanthan Gum
vc
,
Madecassoside

aox

|

so
,
Asiaticoside

aox

|

perf
,
Asiatic Acid

,
Madecassic Acid

Hover the mouse over an ingredient for short explanation. Read more on INCIDecoder.
Let's look at the filters used – there are four of them as opposed to the two in the old formula. The main one is Tinosorb S, a great allrounder, then there is Uvinul T 150 with great UVB protection, Titanium Dioxide – also with its best protection in the UVB range – and Uvinul A Plus, designed for UVA protection. (More info: Mineral vs Chemical – What is the difference?)
In total the PPD, which is the protection against UVA rays – remember B for burn and A for aging – is apparently testing at 17. 17 qualifies as PA++++. very high protection, but only just – anything below 16 is PA +++. For comparison, in the EU you need the UVA protection to be at least ⅓ of the SPF, so this would not be considered broadspectrum (SPF 50+ means at least SPF 60, and a third of that would be 20, not 17).
It still is relevant UVA protection, but if for example melasma is your main concern or you are exposed to a lot of sun, you might want more than that. (More info: UVA rating explained)
Other noteworthy ingredients are Centella Asiatica Extract and the Centelloids, Centellas active components, that are added separately and that have calming and soothing properties. (More info: Benefits of Centella Asiatica for the skin)
Does it live up to its claims?
Only parts.
It is a hybrid sunscreen, is in the high protection range for both UVB and UVA, but it is by no means lightweight. Especially compared to the older version it feels much heavier.
How does it compare to…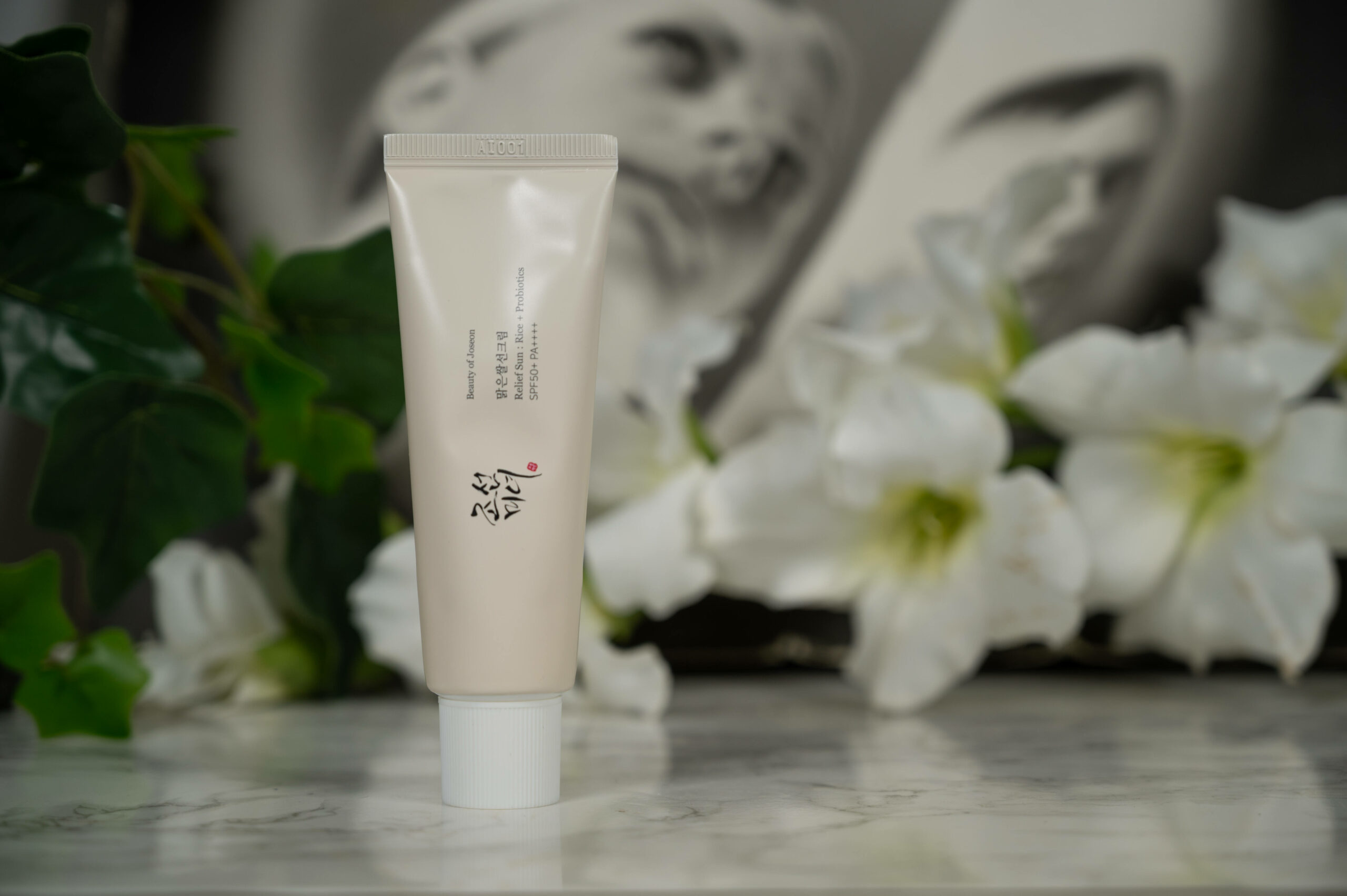 Beauty of Joseon Relief Sun: Rice + Probiotics SPF 50+ PA++++
Despite sharing 3 of the 4 filters used, Beauty of Joseon is much more cosmetically elegant, more lightweight and while still more dewy than I personally enjoy, not as greasy as Puritos version.
It offers just as much protection, so I much prefer this version for my skin type.
You can read my full review of the Beauty of Joseon Relief Sun SPF 50+ here
Would I repurchase and which skin types do I recommend the Purito Daily Go-To Sunscreen to?
I personally will stick to Beauty of Joseon Relief Sun and I would recommend if your skin is normal to oily, you do the same. Dry skins or people living in a cold climate might enjoy the richness of this one though, and it is great for everyone that wants fragrance and essential oil free.
Shop the post
Don't forget to check out the Discount Code Page on top if you want to save some money on your next skincare purchase.
If you want to get a vote in the next Ask Doctor Anne Topic, Ingredient Spotlight or product I review, don't forget you can head over to my Patreon account to get more involved!
(Visited 5.228 times, 2 visits today)