ADVERTISEMENT INFO:  PRODUCTS MENTIONED IN THIS POST ARE PR (GIFTED) AND LINKS USED ARE AFFILIATE LINKS. I RECEIVED NO MONEY TO WRITE THE BLOGPOST. PLEASE READ DISCLAIMER 
It might still be cold here in Germany, but there is no denying that the seasons are changing, the days are longer and that my skins needs have shifted – again.
Because while the backbone of my skincare routine stays the same, there are subtle tweaks, either different products or different steps, that are adapted every season, and I figured you'd be interested in what I change come spring and why. This is by no means my complete routine, just the parts I think are worth focussing on, but you can always find my updated current skincare routine with all the products here: Current Morning Skincare and Current Evening Skincare.
Cleansing
Just like in winter, I skip the morning cleanse with a dedicated product – I don't really sweat during the night and find cleansing twice a day unnecessarily irritates my skin. That might be different for you if your skin is very oily, but for me a little water is enough to wake me up.
In the evenings I still reach for my balms to break down makeup and sunscreen, my current favorites being the Beauty of Joseon Radiance Cleansing Balm (100 ml for 19 $, full review here) and the Hylamide High-Efficiency Face Cleaner (120 ml for 18 €, full review here), which is, obviously, not a balm, but has a similar nourishing texture.
Occasionally I go in with a second cleanse, not always, but if I was outside a lot, maybe sat in the sun, did sweat a little more or am wearing more makeup to make my skin look more alive – that is when I reach for a gel based cleanser for extra freshness. I have a few different ones (I am kind of collecting cleansers I guess), but the one I reach for the most right now is the 107 Beauty Chaga Jelly Low pH Cleanser (120 ml for 22 $, full review coming soon). It is non-stripping and smells beautiful, just like a nice cup of tea, and would be a great morning cleanse as well.
More info: Is Double Cleansing always necessary?
Exfoliation
As I am on prescription Tretinoin, I do not exfoliate regularly during the winter months (it would freak out my skin), but come spring I find my skin can look a little dull and flaky sometimes, and for those occasions I like having a gentle chemical exfoliant at hand. (More info: How to use strong retinoids with minimal irritation)
My current one is the by Wishtrend Mandelic Acid 5% Skin Prep Water (120 ml for 24,95 €, full review here), as Mandelic Acid is usually better tolerated than Glycolic Acid by sensitive skins and because 5% is a pretty low amount. I still don't use it daily, but maybe twice a week – as needed. Once a month I switch to Salicylic Acid for a week, to prevent hormonal congestion, which is something I do year round. Doesn't sound too much, but for my routine that is actually a pretty high exfoliation frequency, as I find I, like most people, need a little more help in spring getting my skin back to fresh and glowy.
Hydration
Speaking of fresh and glowy, I do still focus on hydration for that, mainly by layering on hydrating toners and face mists. Skin coming out of winter is still dehydrated, despite humidity increasing outside, so it is a very important step for almost everyone. I have talked about some of my favorite products for it in my blog post on the Seven Skin Method, mainly Korean Beauty Toners like the Vegreen Nature Mucin Toner (250 ml for 19 €, full review here) or the Purito Centella Unscented Toner (200 ml for 25 €, full review here), but sometimes also face mists like the Caudalie Grape Water (200 ml for 8 €, full review here). Not that I do seven layers, it is more of a quick layer in between cleanser and serum and serum and moisturizer, but I do feel it helps more than a dedicated hydrating serum. That is personal preference though, if you want a serum, use that, just make sure your skin is well hydrated coming out of winter, that will provide more glow than frequent exfoliation.
More info: Will the Seven Skin method give you glowing skin?
Redness
Another thing I need to address come spring is an increase in redness, both overall in the skin, but especially around the eyes and nose, paired with puffiness – I do suffer from seasonal allergies, which kick in the hardest during May/ June, but are definitely noticeable as soon as flowers start to bloom. Against puffy eyes I swear by The Inkey List Caffeine Eye Cream (15 ml for 9,99 €, full review here), I have been using it faithfully for years now, and for the redness in my skin I make sure I have Niacinamide and Centella Asiatica in my routine. (More info: Ingredient Spotlight Centella Asiatica and Ingredient Spotlight Niacinamide)
The Ordinary Niacinamide + Zinc (30 ml for 7 €, full review here) is one that I love in summer, right now I either reach for The Inkey List Niacinamide (30 ml for 7 €, full review coming soon) or use a moisturizer providing both, like the Dr. G R.E.D. Blemish Clear Soothing Cream (70 ml for 27 €, full review here). The moisturizer is very lightweight though, so sometimes the serum and a thicker cream like the Vegreen 730 Daily Moisture Cream is the better choice, depending on the (pretty temperamental) German Spring weather.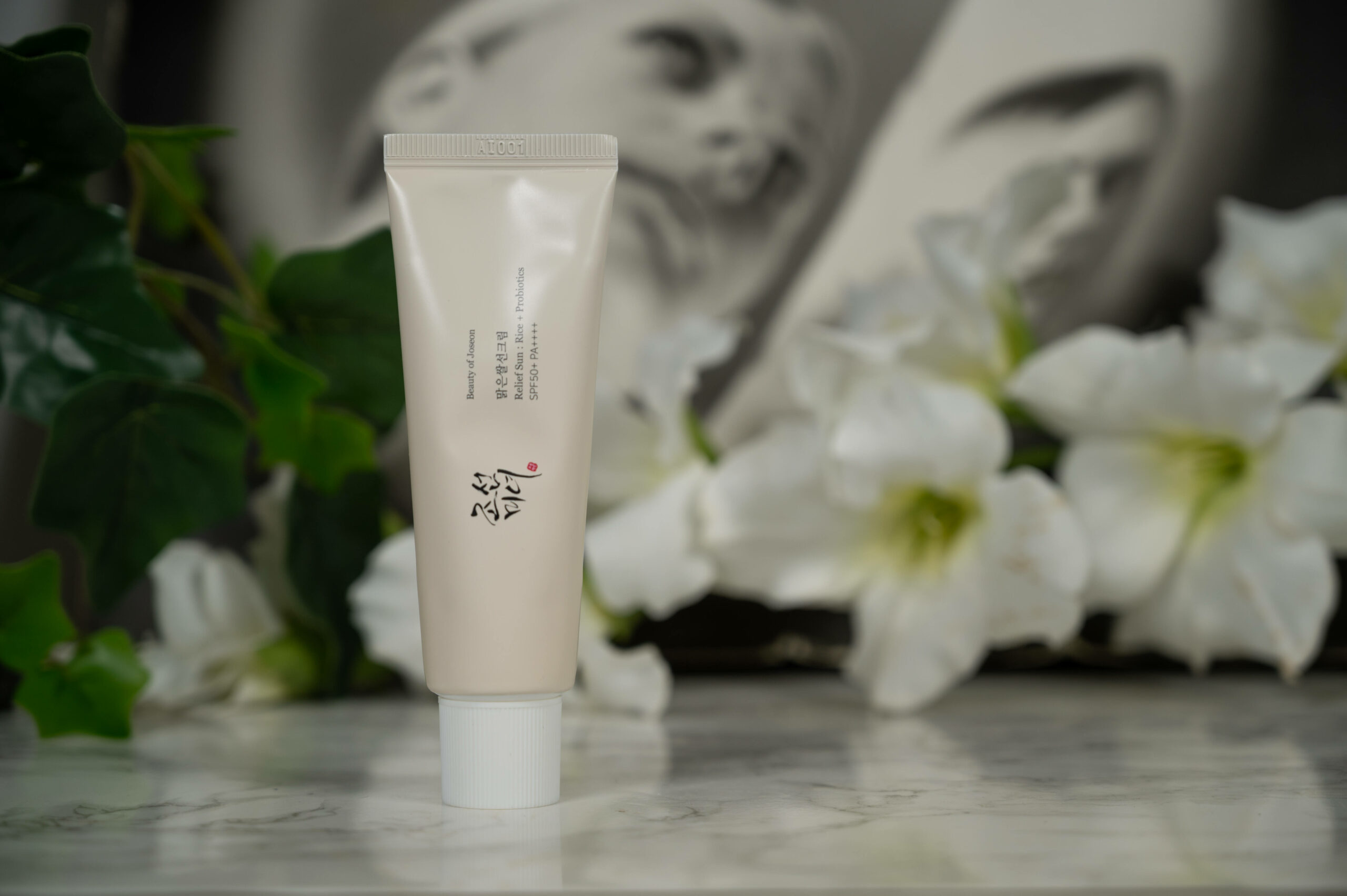 Sunscreen
Speaking of moisturizer, I don't use one in the mornings, but reach for one of the "office sunscreens" instead. I am testing a bunch of different ones, but what really stood out to me is the Beauty of Joseon Rice Probiotics SPF 50+ PA++++ (50 ml for 17 €, full review here). I am on my second tube already, it is beautifully hydrating, but not greasy and works great under makeup. Another more budget friendly alternative is the Garnier Ambre Solaire Anti-Age Super UV SPF 50 (50 ml for 9,99 €, full review here) that I keep repurchasing. Both are hydrating enough for me to skip the moisturizer as soon as the cold has passed and provide enough protection for my bike ride to the office and back.
Shop the post here

Don't forget to check out the Discount Code Page on top if you want to save some money on your next skincare purchase.
If you want to get a vote in the next Ask Doctor Anne Topic, Ingredient Spotlight or product I review, don't forget you can head over to my Patreon account to get more involved!
(Visited 523 times, 1 visits today)