ADVERTISEMENT INFO: THIS BLOG POST USES AFFILIATE LINKS. I RECEIVED NO MONEY TO WRITE IT. PLEASE READ DISCLAIMER
Now if the use of a separate eye cream is already controversial, how about using a specific serum before that? I can already see online wars raging over unexpecting blogs, fighting for wether or not the extra expense is worth it or just, well, extra.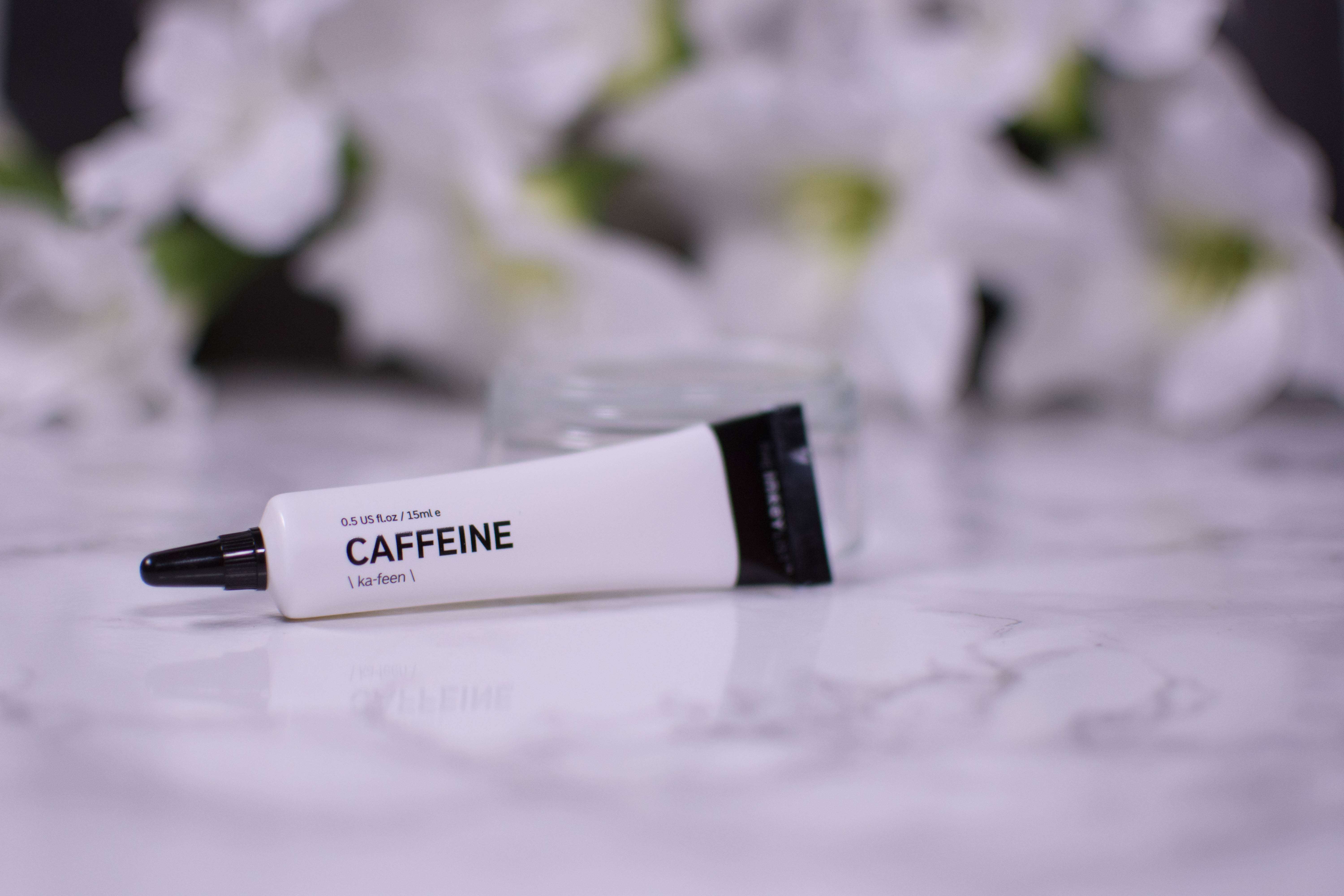 I won´t take a stand on that today (you know I even deny the need for a separate moisturizer on my skin most of the year), but instead just present you with some ammunition so you won´t go unprepared.
It actually isn´t the first time I review a serum designed for the eye area on the blog, that honour belongs to The Body Shop Drops of Youth Eye Concentrate one (here, but be gentle, it was written years ago).
This time THE INKEY LIST Caffeine eye serum takes the spot light, so let´s see if I can recommend.
What THE INKEY LIST claims
Like a double espresso for your (all too fragile) under-eye area, THE INKEY LIST's Caffeine Serum harnesses the anti-inflammatory, antioxidant powers of coffee to bring them to your skin. Soothing and protecting this delicate area of your face, Caffeine Serum helps to reduce puffiness, minimise dark circles and prevent the skin damage that can be caused by free radicals – these can make dark circles more pronounced. As caffeine is a diuretic, it can help to relieve water retention, which can be a major cause of pesky puffiness under your eyes. Also enhanced with renowned age-defying peptide, Matrixyl 3000, the formula helps to boost collagen production and so minimise fine lines and wrinkles around your eyes.
Facts
Prize and size
One tube contains 15 ml and retails for 8,99 £ on the website here. As per usual with eye products you only need a tiny dollop.
Texture and smell
As with all THE INKEY LIST products I have tried so far I didn't notice a particular scent. The product itself feels slightly thicker than I expected, but spreads easily.
Application and effects
Despite being called a serum, it is a quite hydrating cream that feels nourishing, but sinks in quick enough to be worn underneath makeup even on my more oily skin. While you could pair it with a heavier eye cream, I personally don't see the need.
It strikes the balance of plumping my fine lines while at the same time reducing any puffiness I experience – impressive.
Ingredients
Favorable ingredients

Propanediol: Increases penetration of other ingredients, Humectant
Cetyl Alcohol: Emollient
Jojoba Esters: Emollient
Glyceryl Dibehenate: Emollient
Albizia Julibrissin Bark Extract antioxidant, antiinflammatory, believed to protect against glycation, the process that causes skin to loose suppleness
Squalane: Occlusive, non-oily oil, natural in skin
Caffeine: Antioxidant, reduces puffiness due to diuretic effect, tightening
Phospholipids: Part of cellular membrane, repairs skins barrier
Tribehenin: Humectant
Soybean (Glycine Soja) Extract: Rich in Vitamin E and B complex
Glyceryl Behenate: Emollient
Butylene Glycol: Humectant
Radish Root extract: Firming, adstringent
Hyaluronic Acid: Humectant
Darutoside: Soothing, prevents glycaemic activity and protects collagen
Palmitoyl Tripeptide-1/-7/: Matrixyl complex, increases synthesis of collagen, elastin and glycosaminoglycans (no independent studies)
Other ingredients

Polyglyceryl-6 Distearate: Emulsifier
Hydroxyethylacrylate/Sodium Acryloyldimethyl Taurate Copolymer: Thickener
Polyglyceryl-3 Beeswax: Emulsifier
Ethylhexylglycerin: Preservative
Xanthan Gum: Improves viscosity
Polysorbate 60 : Thickener
Disodium EDTA: Binding Agent
Carbomer: Thickener
Polysorbate 20: Surfactant
Phenoxyethanol: Preservative
Quite honestly, the ingredients of this eye serum rival many of the more expensive face serums I have in my stash in terms of anti aging benefits. Phospholipids, peptides, humectants, antioxidants and prevention of glycation – with the exception of maybe retinol or SPF it offers everything you could ask for.
Does it live up to its claims?
Yes.
Now I don't know much about Double Espressos, but no matter how late the night and how early the morning, THE INKEY LIST Caffeine Serum manages to wake my under eye area up.
Keep in mind though: Dark circles are mainly genetic and no eye cream will get rid of them, just, as claimed, minimize their appearance.
Would I repurchase?
Yes.
Without a doubt.
Who do I recommend it to?
Anyone above the age of 25. But even if you are younger and don't really need the help of peptides, you wouldn't be wasting money if buying this one.
Depending on your eye area you can either use it on its own, like I do most days, or pair it with a richer eye cream for extra oomph.
More like this
(Visited 8.077 times, 1 visits today)