ADVERTISEMENT INFO: SOME PRODUCTS MENTIONED IN THIS POST ARE PR (GIFTED) AND LINKS USED ARE AFFILIATE LINKS. I RECEIVED NO MONEY TO WRITE THE BLOGPOST. PLEASE READ DISCLAIMER
I have thought a lot of things when testing skincare already, after all I have been doing it for years now. But the Versed Day Dissolve Cleansing Balm managed to trigger something I really hadn't experienced before. Don't get me wrong, it is a really nice balm cleanser, something I am a huge fan of and that usually doesn't come with a lot of surprising twists.
It is neither the packaging nor the texture that was different here, at least not that different that it made me pause. No, it is the scent, a strong eucalyptus fragrance that combined with the texture reminds me of the cold remedy every 80s kid got smeared on its chest whenever they had the sniffles. And I can tell you, it feels weird thinking you accidentally grabbed a pot of that to remove your makeup…
But that aside, let's take a look at what makes Day Dissolve actually special!
I talk more about the different Versed products here:
What the Versed Day Dissolve Cleansing Balm claims
Use if you want that makeup (and more) off but the moisture in.
Facts about the Versed Day Dissolve Cleansing Balm
Prize and size
One pot contains 67 g (am I the only one that is always amused by these odd numbers?) and is available for 15,99 € on the website here. All Versed products are vegan and a certain percentage of the packaging is made from consumer-recycled plastic, how much exactly per product can be found out on their website.
Texture and smell
Compared to other Cleansing Balms this one is more on the firm side, meaning it feels a little crunchy when you scoop it out of the pot. That doesn't translate on the skin though, when you have it on your hand or face it quickly melts into an oil that feels lovely on the skin.
It is white in the pot, see through after melting and smells strongly of eucalyptus as mentioned above.
How to use the Versed Day Dissolve Cleansing Balm
Like all cleansing balms this is supposed to be used to remove makeup and sunscreen, so as first cleanse if you do Double Cleanse or only cleanse if combined with a wash cloth. (More info: Do you really need to Double Cleanse) In theory you could use it in the mornings as well, but I feel these types of cleansers lend themselves to evening use as they excel at removing makeup.
And this one works really well at removing makeup – everything I have tried struggles a little with the amount of mascara I pile on, but I guess that is a me-problem – and doesn't sting my eyes. It has a tendency to blur my vision when I use it still wearing my contacts and I feel the need for either a second cleanse afterwards or a washcloth to remove the residue, as it does not rinse clean on it's own.
While the scent puts me off a little, I really like how soft my skin feels after using it.
Ingredients of the Versed Day Dissolve Cleansing Balm
Ethylhexyl Palmitate
emo
0
2
–
4
,
Caprylic/Capric Triglyceride
emo
,
Coco-Caprylate/Caprate
emo
,
Polyglyceryl-6 Dicaprate
emu
,
Synthetic Wax
emo

|

vc
,
Tocopheryl Acetate
aox
0
0
,
Caprylyl Glycol
h

|

emo
,
Eucalyptus Globulus Leaf Oil

perf

|

amic
,
Sesamum Indicum (Sesame) Seed Oil

emo
0
1
–
3
,
Prunus Armeniaca (Apricot) Kernel Oil

emo
0
1
–
2
,
Persea Gratissima (Avocado) Oil

aox

|

emo
0
0
–
3
,
Eugenia Caryophyllus (Clove) Leaf Oil
perf
,
Simmondsia Chinensis (Jojoba) Seed Oil

emo
0
0
–
2
,
Sclerocarya Birrea Seed Oil

emo
,
Tocopherol

aox
0
–
3
0
–
3
,
Eugenol

perf
,
Limonene

perf

|

solv
Hover the mouse over an ingredient for short explanation. Read more on INCIDecoder.
Apart from a few other emollients and synthetical wax, this one mainly has plant oils that make up the balm, namely Eucalyptus with its antibacterial properties and then Sesame, Apricot Kernel, Avocado, Clove, Marula and Jojoba Seed Oil, all of which contain nourishing fatty acids that are especially good for dry skin.
Like it is with all plant oils though, they can be problematic for people with an allergic disposition, so patch testing is recommended. As part of the oils you will also find Eugenol and Limonene, potentially irritating fragrant components. (More info: Is fragrance in skincare dangerous?)
(More info: How to read the ingredient list in your skincare products)
Does it live up to its claims?
Yes.
It removes makeup while keeping the skin hydrated.
How does it compare to…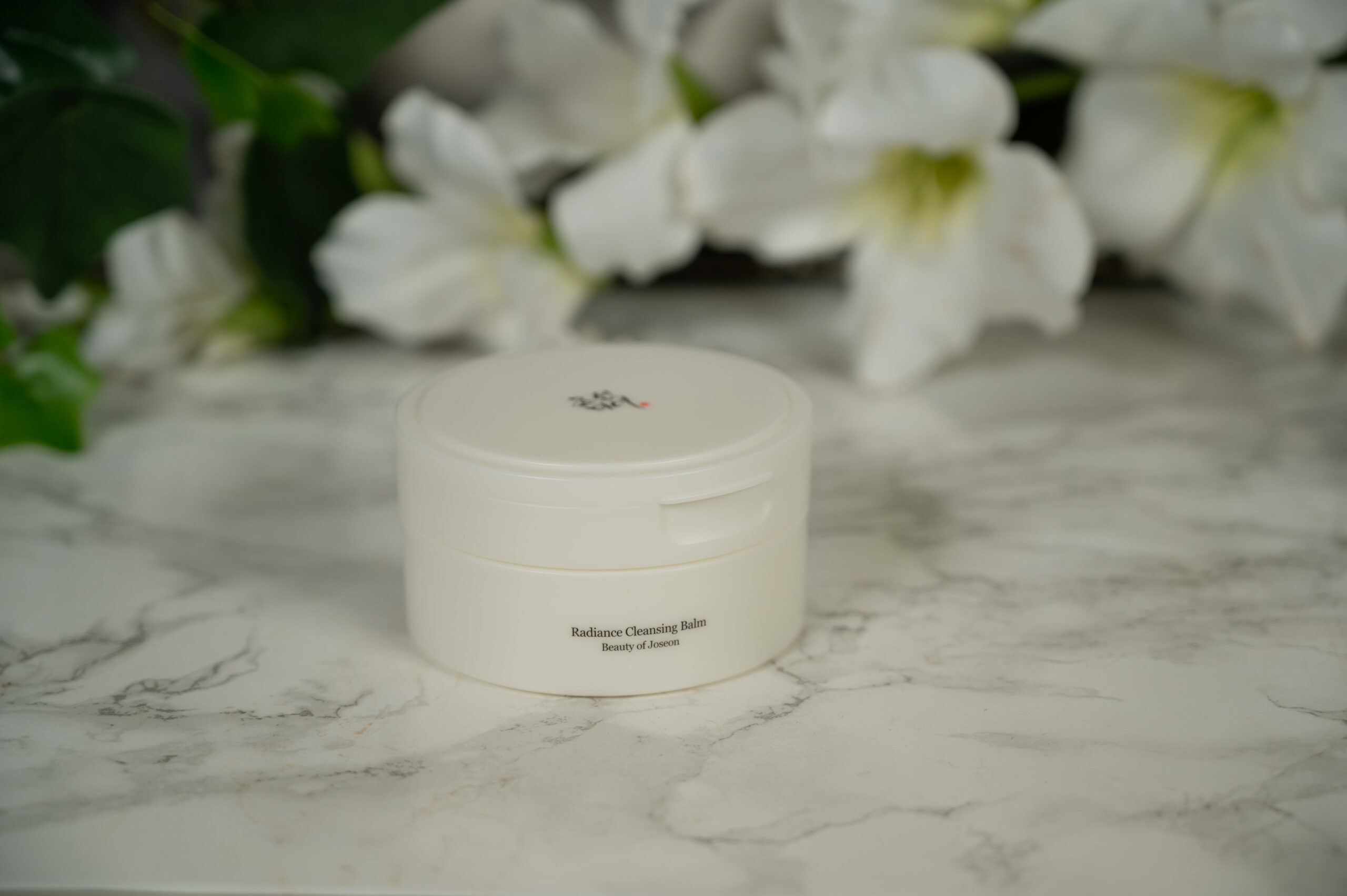 Beauty of Joseon Radiance Cleansing Balm
The biggest difference here is surely the scent, with Beauty of Joseon smelling like nothing, and the additional ingredients used. The Radiance Cleansing Balm features Rice Oil and Extract as well as Oat Meal and fermented ingredients, so has the focus on brightening and soothing as opposed to the nourishing and antibacterial emphasis Versed has. In texture and effect on my skin both feel similar though, but the lack of scent would make me reach for this one over the Versed version.
You can read my full review of the Beauty of Joseon Radiance Cleansing Balm here.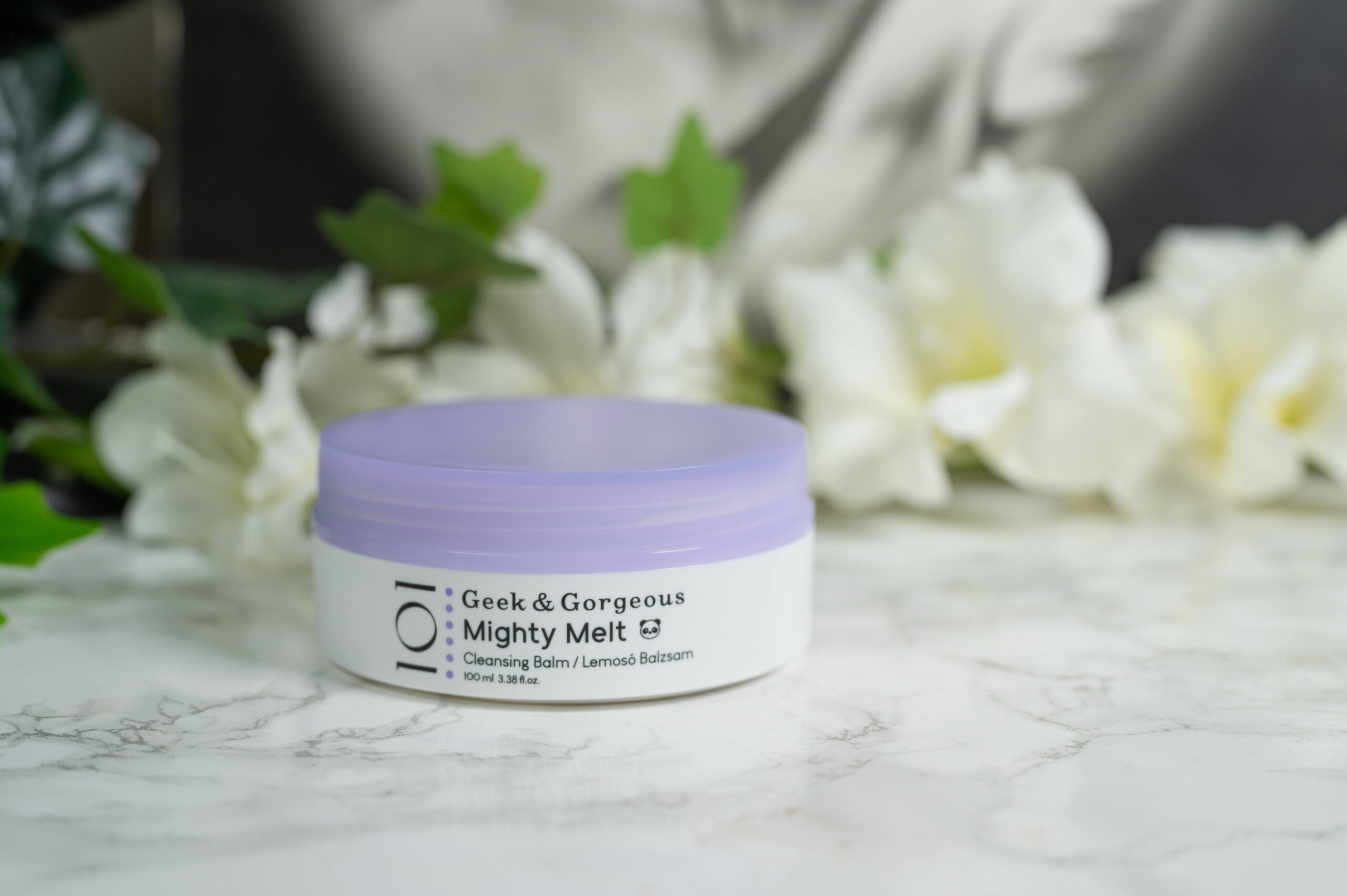 Geek and Gorgeous Mighty Melt Cleansing Balm
Geek and Gorgeous is the newest addition to my cleanser wardrobe and is different to the two mentioned above mainly in the fact that it rinses absolutely clean without the need for a second cleanse or wash cloth. That is amazing for those that don't want to Double Cleanse for financial or time reasons or who can't double cleanse because their skin reacts with sensitivity to the repeated water exposure or scrubbing from the cloth.
It is as effective and lovely in texture as the other ones, fragrance-free, but sports no additional plant extracts or the likes, another bonus for reactive skin types.
You can read my full review of the Geek and Gorgeous Mighty Melt Cleansing Balm here. 
Clinique Take the Day Off Cleansing Balm
Now it wouldn't be a complete cleansing balm review if I did't compare it with this one, the original that started my love affair with balm cleansers in the first place. For many years Clinique was my number one due to its effectiveness and luxurious texture, but always with the minor complaint that I couldn't use it on it's own, only with a follow up cleanse or a wash cloth.
The Take the Day Off balm has Safflower Seed oil, which is high in linoleic and low in oleic acid (a good combo for acne prone skin), but other than that no additional skin beneficial ingredients. It has the highest price out of all three mentioned here, but not by much as it also contains the most product.
You can read my full review of the Clinique Take the Day Off Cleansing Balm here.
Would I repurchase and which skin types do I recommend the Versed Day Dissolve Cleansing Balm to?
I would not repurchase because I have others I enjoy more and because the scent is a little too much for me, but it is an overall lovely cleansing balm that should work for most skin types except those allergic to it's components.
Shop the post

Don't forget to check out the Discount Code Page on top if you want to save some money on your next skincare purchase.
If you want to get a vote in the next Ask Doctor Anne Topic, Ingredient Spotlight or product I review, don't forget you can head over to my Patreon account to get more involved!
(Visited 308 times, 3 visits today)