Nothing beats a week or two away from the office, better yet away from home. Or, at best, out of the country, at the sea side, enjoying sand, sun and surf.
Have I told you that I did surf, many years ago, on the Australian shore? Not riding big waves surf though, more desperately trying to stay above the water surf, but still. I felt like a real surfer chick back then, sun burnt nose and salty hair included.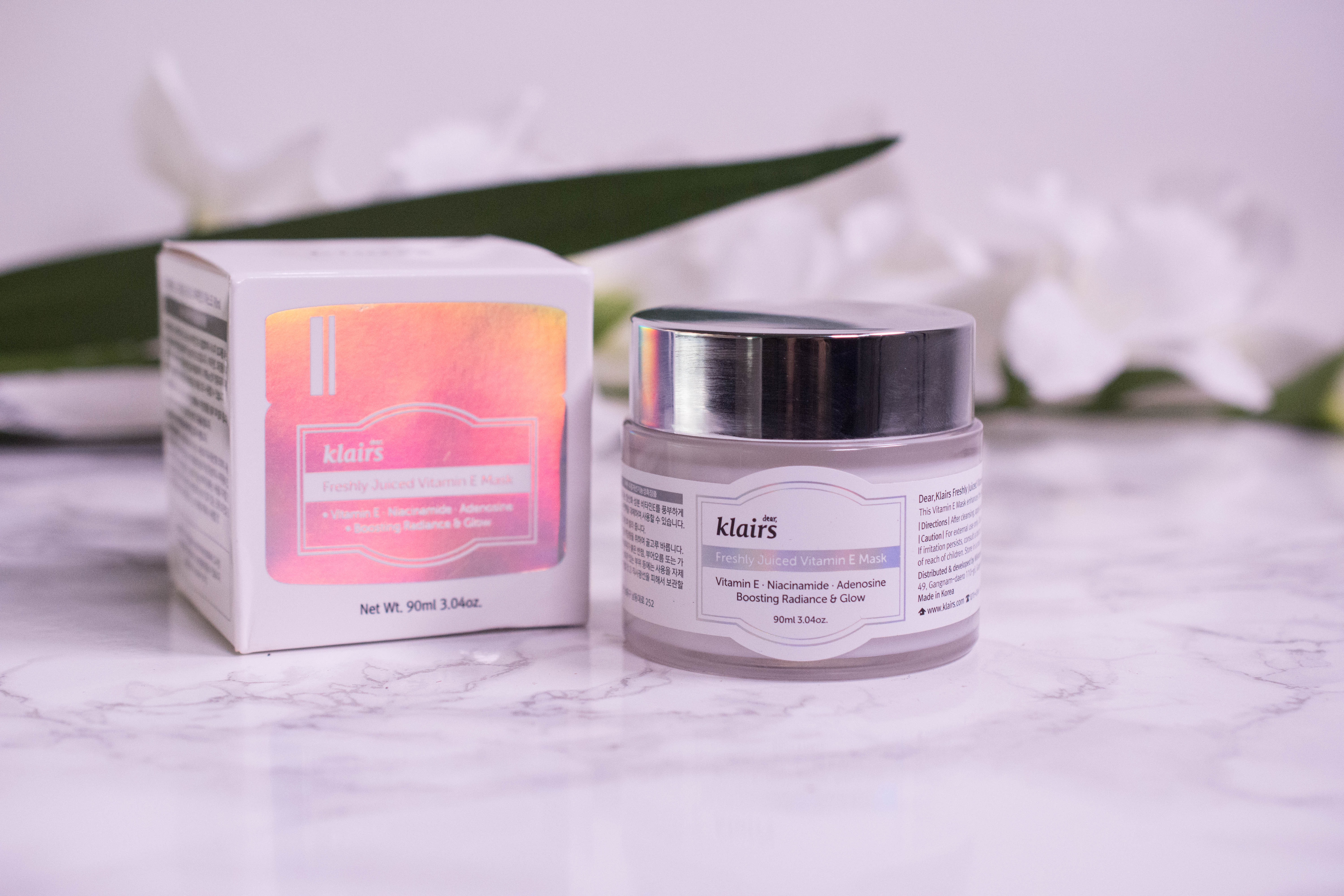 If I happened to have a sun burnt nose or salty hair these days, it is from trying to prevent my kids from drowning themselves in the Mediterranean Sea. Or from (im)patiently waiting for them to collect every single rock there is on the beach.
The effects, however, are the same. Whenever I return from a holiday, I feel my best and look my worst. My hair is brittle, my feet are cracked and my skin is parched. So to undo the summer sins of too much sun and wind and sea, I have a little pamper routine.
Which I conveniently filmed, please do watch in on You Tube and in HD:
Other Products mentioned in this video:
Organic Coconut Oil
Aloe Vera Juice
St Tropez Gradual Tanning Lotion*
MicroPedi Nano
The mask I use in the video though deserves a special mention:
The klairs Freshly Juiced Vitamin E mask (*PR-Sample)
What klairs claims

+ Vitamin E and Niacinamide excellent antioxidant and
whitening effect, can immediately see the brightening and
firming effect the next day (rapid effects).
+ When used during the day, it can protect from sunlight and
prevent skin damage.
+ Maximum formulation limit of adenosine effective for
wrinkle improvement and skin regeneration.
+ Firm, hydrating finish with excellent adhesion.
Facts
Prize and size
One pot contains 90 ml and usually retails for 27 $ on the website here. At the moment though it is 20% off here.
Texture and smell
Called pudding-like on the website I would describe it as either very firm gel or jelly in consistency. The scent is very faint, a little citrusy and most likely courtesy of the essential oils added.
Application and effects
After scooping some out with the provided spatula (very thoughtful!) I use my hands to distribute the product evenly on my face. It melts upon application and, on my combination oily skin, takes a while to sink in. I have read in other reviews that if your skin is dry, it absorbs much quicker.
So far I have tried it as regular mask, as moisturizer and as overnight mask, and out of the three the latter is my absolute favorite. It is too heavy for me to use as a daytime moisturizer and I feel like I waste goodness when I wash it off again. If your skin is combination oily, applying it 30 minutes before bedtime and leaving it on until the next morning will result in plump, well hydrated skin.
Favorable ingredients

Glycerin: Humectant, draws moisture to the skin
Butylene Glycol: Humectant, helps skin lock in moisture
Tocopheryl Acetate: More stable form of Vitamin E, antioxidant
Niacinamide: Vitamin B3, fights free radicals, combats hyper pigmentation
Sodium Hyaluronate: Hydrating, smaller form of hyaluronic acid with deeper penetration
Betaine: Humectant, less sticky than glycerin
Mannan: Moisturizing, forms gel
Ceramide: Part of skins natural protective barrier, replenish when topically applied, retain moisture, rebuild skins barrier
Arginine: Healing, increases cell turnover, stimulates growth factors
Centella Asiatica Extract: Rich in antioxidants, natural source of Vitamin C, anti-inflammatory, increases Typ 1 collagen production
Rubus Fruticosus (Blackberry) Fruit Extract: Soothing, anti-inflammatory
Salicornia Herbacea Extract: Antioxidant, brightening
Phragmites Communis extract: Conditioning
Adenosine: Part of cell communication, reduces fine lines
Lavandula Angustifolia Oil: Highly debated. Proven antibacterial and improves wound healing, accused of being an irritant and cytotoxic. I believe in the positive effects
Eucalyptus Globulus Leaf Oil: Moisturizing
Pelargonium Graveolens Flower Oil: Balancing sebum production, mimicks rose scent while being cheaper
Citrus Limon (Lemon) Peel Oil: Increases collagen production, source of Vitamin C
Citrus Aurantium Dulcis (Blood Orange) Peel Oil: Increases collagen production, source of Vitamin C
Cananga Odorata Flower (Ylang Ylang) Oil: Balances sebum production, antiseptic
Filler ingredients

PEG-40 Hydrogenated Castor Oil: Emulsifying, should not be used on broken skin
Acrylates/C10-30 Alkyl Acrylate Crosspolymer: Stabilizer
Chlorphenesin: Preservative
Ethylhexylglycerin: Preservative
Carrageenan: Thickening, can form gel at room temperature
Gellan Gum: Thickening, forms gel at room temperature
Algin: Stabilizer
Does it live up to its claims?
Yes.
With one exception: When used throughout the day it protects from sunlight and prevents skin damage. This is a claim that I only find to be true for sunscreen. Yes, antioxidants are great, but a less informed person could read that and think it would be safe to skip the SPF. Which it is not. Ever.
But that aside, it hydrates, firms and brightens.
Would I repurchase?
Yes.
I have used the The Body Shop Drops of Youth Bouncy Sleeping Mask before (Review) which is similar in texture and as hydrating, but the klairs mask is superior in ingredients.
Who do I recommend it to?
Anyone.
People my age will enjoy the high content of Vitamin C, E and Niacinamide.
People with dry skin will love the fact that it can be used as a moisturizer underneath makeup.
People with combination/oily skin or acne will get a great overnight treatment that hydrates and brightens the skin without feeling greasy.
So to undo my summer sins skin wise, this mask is my first pick. If only the extra croissants would be as easy to tackle…
The product in this review was sent to me by PR in exchange for a review. PR-Samples are marked with an *. All thoughts are honest and my own. Some links used above may be affiliate links.
(Visited 1.261 times, 1 visits today)