ADVERTISEMENT INFO: THIS BLOG POST CONTAINS AFFILIATE LINKS AND PR-SAMPLES (GIFTED ITEMS). I RECEIVED NO MONEY TO WRITE IT. PLEASE READ DISCLAIMER.
Keep it simple – that is the best way to describe my summer morning skincare routine.
The warmer it gets, the more layers I shed, both in terms of clothes and skincare steps. The best routine for the current weather of course depends on the climate you live in, and here in Germany summers are warm, but not too hot and not particularly dry. So other than my spring skincare routine, that focused on hydration more than anything else, I put the emphasis on protection and oil control here.
But without further ado, lets go through the different steps!
Cleanse
Summer is the time when I start cleansing my face in the mornings again. My bedroom is directly under the roof, with huge glass windows – beautiful, but also very, very hot and sweaty. A summer favorite is the Murad Essential C Cleanser, a gel texture that feels very refreshing and contains Vitamin C as antioxidant (read my full review here). Not that I think Vitamin C in a leave-on product makes a huge difference, but it sure doesn´t hurt either (If you are interested in the effects of Vitamin C in skincare, you can read about that here).
Tone
Not a necessary step at all (read more about toners here), but a fun one and the part where I get my humectants in. Right now I am using the dear Klairs Unscented Supple Preparation Toner. I got the original, scented version as travel size a few weeks ago and enjoyed it a lot, so I decided to purchase a full size of the unscented version for comparison. It contains Centella Asiatica and Aloe Vera for soothing, Vitamin E as antioxidant, Licorice Root Extract to fight hyperpigmentation and on top of that Copper-Tripeptide 1 (read more about the role of peptides in skincare here).
Serum
No matter how simple my routine is, a serum or two are always part of the mix. But while normally I mix and match, depending on what my skin currently needs, for the summer months it is always the same two I reach for: the by Wishtrend Pure Vitamin C 15% with Ferulic Acid for antioxidant protection either on its own or paired with The Ordinary Niacinamide 10% + Zinc 1% (full review here). And yes, I do combine Vitamin C and Niacinamide, there really is no harm in it (read more about that here).
As the by Wishtrend serum has some Niacinamide as well, albeit at way less than 10%, I don´t always feel like I need both. The Ordinarys version is great for oil control and blemishes though, so I reach for it around three times a week, more often when hormonal changes lead to increased sebum production.
Eye cream
Another non-essential step, and one that really doesn´t hold much surprises for long time readers. My love for The Inkey List Caffeine Eye Serum (full review here) is well documented, and it still is my favorite to depuff and hydrate my eyes in the morning. Caffeine, humectants, peptides – it is everything I want for my eyes in the morning.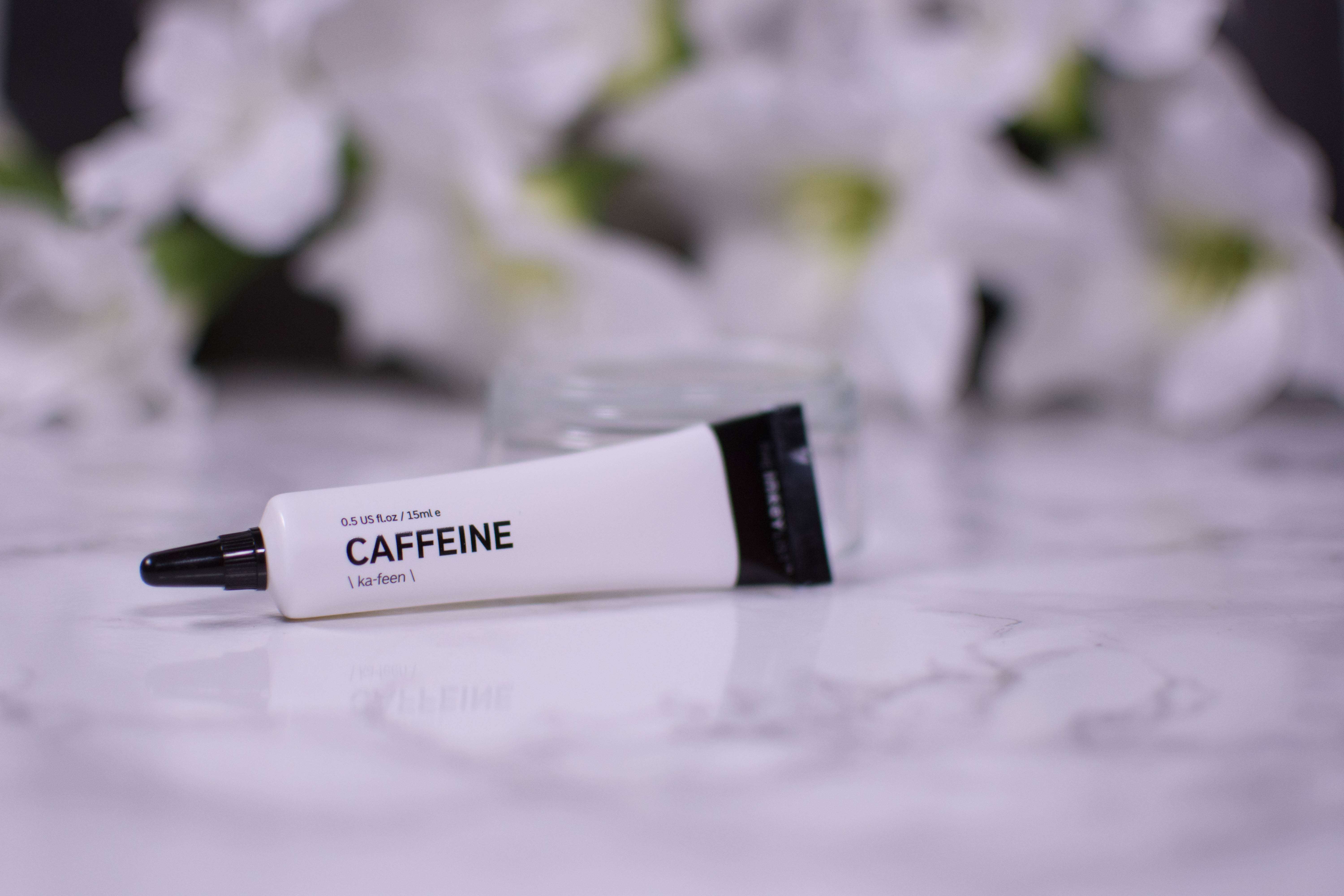 Sunscreen
Absolutely non-negotiable, even on cloudy days and when I stay indoors. I did a whole Ask Doctor Anne series on your sunscreen questions and also shared my current top three favorite sunscreens for the face, so I am not going to repeat myself here and list them all. In the summer time sunscreen replaces my daycream, I don´t feel the need to use a dedicated moisturizer underneath, which both reduces the suffocating feeling of having too many layers on your skin and the risk of pilling – a win win situation!
How does your skincare routine change in the summer months?
Shop the post
(Visited 668 times, 1 visits today)