ADVERTISEMENT INFO: PRODUCTS MENTIONED IN THIS POST IS PURCHASED MYSELF, LINKS USED ARE AFFILIATE LINKS. I RECEIVED NO MONEY TO WRITE THE BLOGPOST. PLEASE READ DISCLAIMER
Come spring I am all about hydrating my skin to get rid of the winter dullness, and we all know that the best way to keep skin hydrated is to avoid stripping it when you cleanse. (More info: How you need to change your skincare in spring) So I decided to purchase The Inkey List Hyaluronic Acid Cleanser to see how it would perform on my dehydrated, but acne prone skin.
After all The Inkey List does some of my favorite cleansers – will this one make its way into my favorites as well?
What The Inkey List Hyaluronic Acid Cleanser claims
Immediately hydrates skin and removes makeup. The lightly foaming formula removes makeup & SPF and continues to hydrate skin for up to 48 hours post use.​
Facts about The Inkey List Hyaluronic Acid Cleanser
Prize and size
One bottle contains 150 ml and is available for 10,99 € on the website here. The flip cap is easy to open and the texture allows the product to come out easily. It is vegan.
Texture and smell
Now if you are after a great sensory experience, this is not the cleanser for you. There is no noticeable scent and the look and texture does remind me of snot. I know I am totally not selling it here, but it was the first thing I thought of – and it should be about how a cleanser performs more than about how it looks anyway. The foam you get is really minimal.
How to use The Inkey List Hyaluronic Acid Cleanser
The website will tell you to massage it onto damp face, which makes it perfect for a second cleanse when your face is already wet, but I can assure you adding a little water in the palm of your hand before application or even applying it to a dry face and then going in with damp hands works just as well, meaning you can use it as first, second or only cleanse, depending on your preferences. It claims to remove makeup, but at the same time warns you to avoid direct contact with the eyes, so if you want to use it for eye makeup removal depends on how tightly you can keep your eyes shut. I always get cleanser into my eyes when rinsing my face, but only occasionally noticed some stinging – my eyes are really sensitive in spring and if I have worn my contacts all day.
It is great at removing makeup though, even got rid of my liner in one go, and leaves the skin really hydrated. If I just cleanse and don't follow up with anything, there is no tightness at all. I mean, I do usually follow up with my regular routine, but if I want to remove my makeup before working out, something like this is great.
More info: Is Double Cleansing bad for your skin?
Ingredients of The Inkey List Hyaluronic Acid Cleanser
Water (Aqua/Eau)
solv
,
Glycerin

sii

|

h
0
0
,
Coco-Glucoside
surf
,
Betaine

h
,
Cetearyl Alcohol
emo

|

vc

|

emu

|

surf
1
2
,
Stearic Acid
emo

|

vc
0
2
–
3
,
Phenoxyethanol
pres
,
Benzyl Alcohol
pres

|

perf

|

solv

|

vc
,
Xanthan Gum
vc
,
Acrylates/C10-30 Alkyl Acrylate Crosspolymer
vc
,
Inulin

,
Ethylhexylglycerin
pres
,
Sodium Hydroxide
buff
,
Dehydroacetic Acid
pres
,
Polyquaternium-10
vc
,
Trisodium Ethylenediamine Disuccinate
chel
,
Hydrolyzed Sodium Hyaluronate
h
,
Sodium Hyaluronate

sii

|

h
0
0
,
Lecithin

emo

|

emu
Hover the mouse over an ingredient for short explanation. Read more on INCIDecoder.
Despite being called Hyaluronic Acid Cleanser, the main humectant is actually Glycerin. There is also Betaine for additional hydration and then, pretty far down the ingredient list, Hydrolyzed Sodium Hyaluronate and Sodium Hyaluronate at together 1%. There is also 1% Inulin, a prebiotic, and a few emollients, preservatives and gentle surfactants. (More info: Pre-, pro- and postbiotics in skincare)
Does it live up to its claims?
Yes.
It effectively gets rid of my makeup and keeps my skin feeling hydrated.
How does it compare to…
Ambigoose Respect Water Cleanser
Both have a similar texture and look, but the Ambigoose one has a more distinct (and rather unpleasant) scent. It is also less effective at removing my makeup, but never did sting my eyes.
You can read my full review of the Ambigoose Respect Water Cleanser here.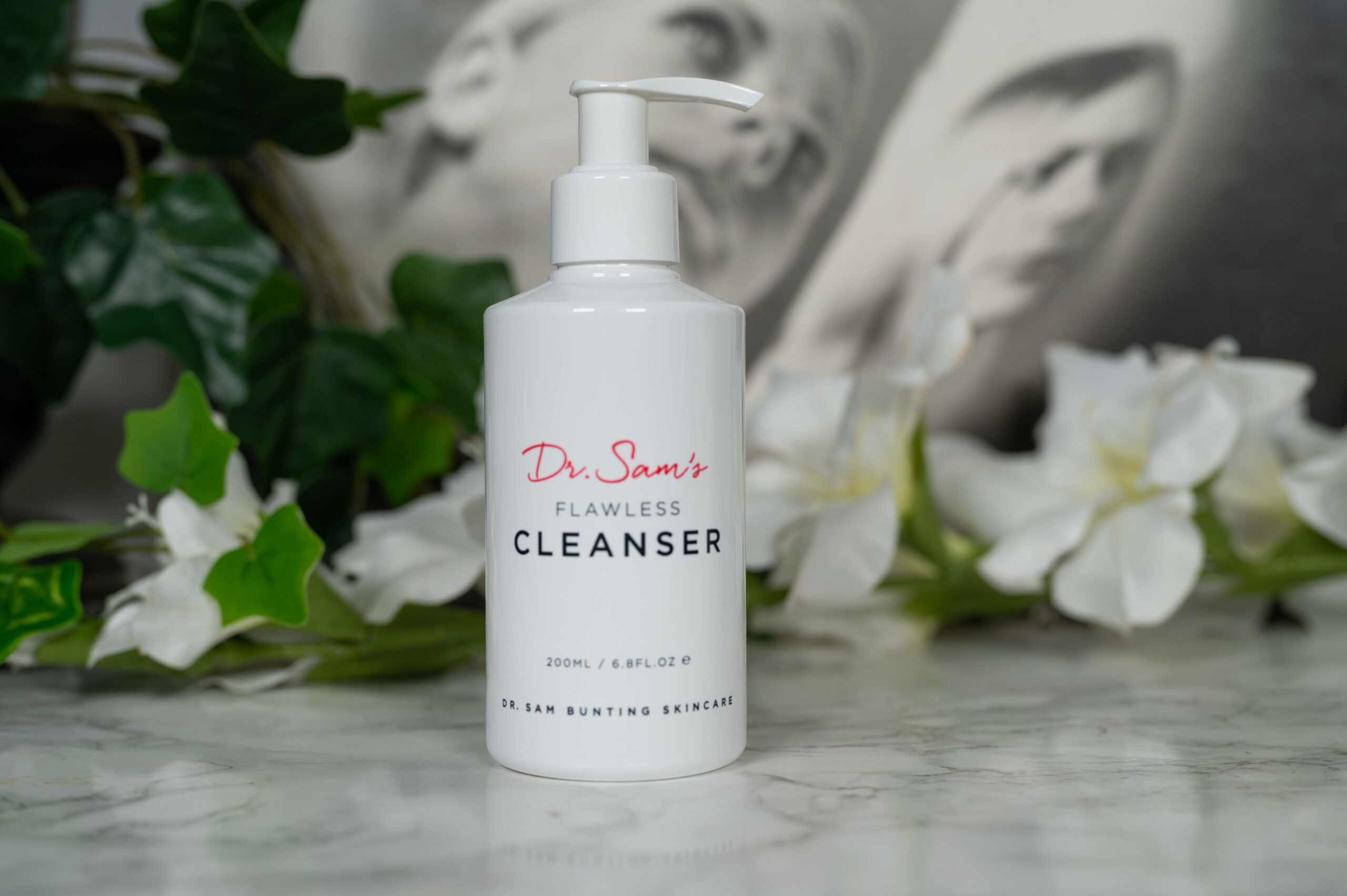 Dr Sam Flawless Cleanser
Dr Sams cleanser has the more pleasant texture, also no scent and no foam. It is a little less effective at removing my makeup, but leaves the skin feeling similarly hydrated. Both are great cleansers to go with Tretinoin.
You can read my full review of the Dr Sam Flawless Cleanser here
The Inkey List Fulvic Acid Brightening Cleanser
I had to compare it to this one as though they are similar in that they are gel type cleansers, the Fulvic Acid one is much more fun to use in terms of texture and overall experience. The Hyaluronic Acid version is better for removing makeup, but I find myself reaching for the Fulvic Acid one over that one, simply because it is more fun and less like snot.
You can read my full review of The Inkey List Fulvic Acid Cleanser here.
Would I repurchase and which skin types do I recommend The Inkey List Hyaluronic Acid Cleanser to?
While I really enjoy this cleanser, I don't think I will repurchase. Call me superficial, but the cleanser is just not "fun" enough to get me excited, and its main selling point, the amazing hydration it offers, is probably better for people with more dehydration or dryness than I have. Don't get me wrong, I think it is a great product to go with prescription acne treatments or for otherwise irritated skin, it just isn't the one for me.
Shop the post

Don't forget to check out the Discount Code Page on top if you want to save some money on your next skincare purchase.
If you want to get a vote in the next Ask Doctor Anne Topic, Ingredient Spotlight or product I review, don't forget you can head over to my Patreon account to get more involved!
(Visited 3.987 times, 1 visits today)