ADVERTISEMENT INFO:  THE PRODUCT REVIEWED WAS PURCHASED MYSELF, THE ONES COMPARED TO ARE AND LINKS USED ARE AFFILIATE LINKS. I RECEIVED NO MONEY TO WRITE THE BLOGPOST. PLEASE READ DISCLAIMER 
Every year around the end of winter, start of spring period my skin gets a little irritated and shows more redness than usual, which is why I figured it would be the perfect time to put the Dr. G R.E.D. Blemish Clear Soothing Cream to the test and share my review with you. (More info: Why you need to change your skincare routine in winter)
After all, redness is a common concern in skin that suffered through winter, so I bet you would love to know how Dr G's cream will perform in soothing and calming your skin. Which ingredients does it contain and how does it perform on oily skin?
Let's talk!
What the Dr. G R.E.D Blemish Clear Soothing Cream claims
This recovery cream comes in a quick-absorbing gel-like texture. Formulated with madecassoside and asiatic acid from centella, not only does it provide moisture to soothe sensitive skin, but also boasts complexion-brightening qualities.
Facts about the Dr G R.E.D Blemish Clear Soothing Cream
Prize and size
One pot contains 70 ml, which is less than your average cream and is available for 27 € on the website here.
Texture and smell
Gel-like is actually a very good description. The cream feels lightweight and refreshing, without a noticeable scent and sinks in quickly, leaving the skin hydrated.
How to use the Dr G R.E.D Blemish Clear Soothing Cream
Due to the lightweight texture, both morning and night time application will work just fine. I personally use it as last step in my evening routine after serum, but also tried it in the mornings underneath sunscreen which worked very well without pilling. The added Niacinamide makes it a great addition to a routine using Tretinoin or other retinoids. (More info: How to use Retin-A with minimal irritation?)
Ingredients of the Dr G R.E.D Blemish Clear Soothing Cream
Water
solv
,
Glycerin

sii

|

h
0
0
,
Butylene Glycol
h

|

solv

|

vc
0
1
,
Cyclopentasiloxane
emo

|

solv
,
Dimethicone
emo
0
1
,
Niacinamide

cci

|

sb

|

aacne

|

h
,
1,2-Hexanediol
solv
,
Pentylene Glycol
solv

|

h
,
PEG-32
h

|

solv
,
Hydrogenated Polydecene
emo

|

perf

|

solv
,
Panthenol

so

|

h
0
0
,
Hydroxyethyl Acrylate/Sodium Acryloyldimethyl Taurate Copolymer
vc
,
Silica
vc
,
Acrylates/C10-30 Alkyl Acrylate Crosspolymer
vc
,
Tromethamine
buff
,
Dimethiconol
emo

|

h
,
PEG-11 Methyl Ether Dimethicone
emu
,
Dipotassium Glycyrrhizate

so

|

h
,
Xanthan Gum
vc
,
Glyceryl Acrylate/Acrylic Acid Copolymer
h

|

vc
,
Disodium EDTA
chel
,
Caulerpa Lentillifera Extract
,
Linum Usitatissimum (Linseed) Seed Extract
perf
,
Biosaccharide Gum-1

so

|

h
,
Buddleja Davidii Extract
,
Thymus Vulgaris (Thyme) Extract
perf
,
Pyrus Malus (Apple) Fruit Extract

h
,
Epigallocatechin Gallate

aox

|

so
Hover the mouse over an ingredient for short explanation. Read more on INCIDecoder.
Apart from Glycerin as humectant and Dimethicone for the lightweight finish the cream focusses on soothing ingredients like Panthenol, Licorice Root Extract and both Centella Asiatica Extract and its active components Madecassoside, Asiaticoside, Asiatic Acid and Madecassic Acid. (More info: Ingredient Spotlight Centella Asiatica) There is also Niacinamide pretty high up the ingredient list which is amazing at soothing, brightening and improving overall hydration. (More info: Ingredient Spotlight Niacinamide)
Does it live up to its claims?
Yes.
It is hydrating, quick absorbing and features soothing and brightening ingredients.
How does it compare to…
Purito Centella Unscented Line
MAny of you have asked me about the Purito Centella Unscented Creams, but so far I haven't tried them, only the Purito Centella Unscented Toner (full review here) and the Purito Centella Unscented Serum (full review here). If I should guess how they compare, I'd reckon the cream by Purito is less lightweight due to the added ceramides, which also marks the main ingredient difference alongside a bunch of peptides Puritos offer contains.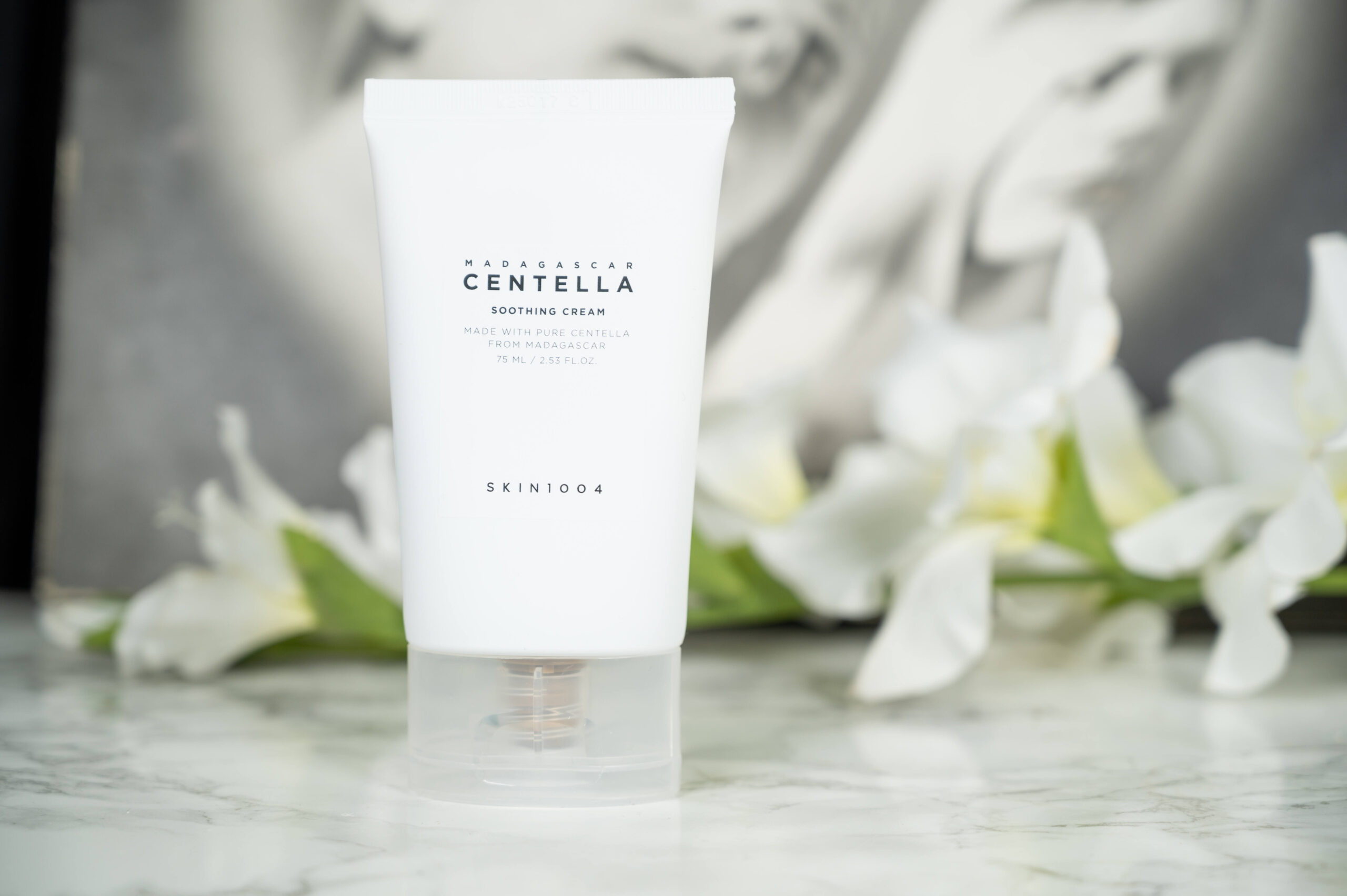 Skin1004 Madagascar Centella Soothing Cream
The main difference here (except the color, as SKIN1004 is brown which comes as a surprise upon first use) is that Skin1004 does not contain Niacinamide, but other than the Centella Asiatica and Ceramides quite a few more plant extracts like Peppermint and Ginger Root, which could make it problematic for reactive skin. SKIN1004 also contains Tranexamic Acid to fight hyperpigmentation, which you might not already have in your skincare routine.
Which one works better for you depends on your preferences, skin sensitivity and on the question how much Niacinamide the rest of your skincare already contains.
You can find my full review of the Skin1004 line here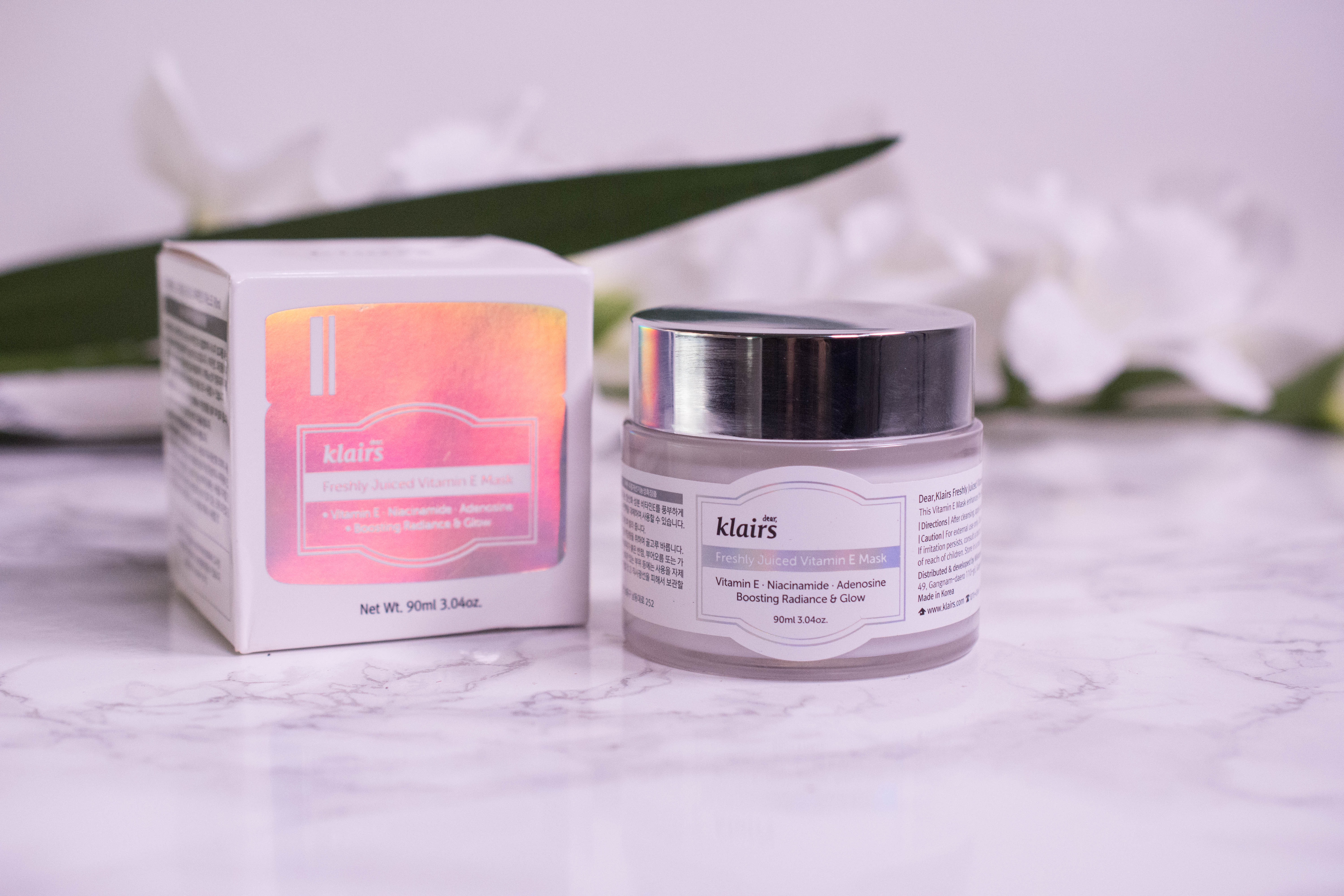 dear klairs Freshly Juiced Vitamin E Mask
More Vitamin E, more plant extracts and Lavender and Eucalyptus Oil, the dear klairs version is again not suited as well for reactive skin. It has an even more lightweight texture though, despite being more of a pudding like texture, and is just as good as the Dr. G version in terms of brightening the skin and calming redness.
You can find my full review of the dear klairs Freshly Juiced Vitamin E Mask here
Would I repurchase and which skin types do I recommend the Dr G R.E.D Blemish Clear Soothing Cream to?
I have to say I am impressed by this moisturizer that really helps calm my skin down. Due to the lack of occlusives I think it will work better once it gets a littler warmer again, but especially if your skin is more on the oily side and prone to inflammation, be it due to acne, due to acne treatments or just because of environmental factors, this is an amazing cream to have in your routine.
If you suffer from dry skin though, I don't think this one will be rich enough as moisturizer at night.
You can shop my favorite moisturizers here
Don't forget to check out the Discount Code Page on top if you want to save some money on your next skincare purchase.
If you want to get a vote in the next Ask Doctor Anne Topic, Ingredient Spotlight or product I review, don't forget you can head over to my Patreon account to get more involved!
(Visited 6.775 times, 5 visits today)