ADVERTISEMENT INFO: THIS BLOG POST CONTAINS GIFTED ITEMS (PR) AND USES AFFILIATE LINKS. I RECEIVED NO MONEY TO WRITE IT. PLEASE READ DISCLAIMER.
It has been only a little more than 3 months since I shared my last Empties post with you (you can read it here) – look at me sticking to my quarterly schedule. Not only does that please my inner organisation freak, it also means that the corresponding video is not going to be hours long, fingers crossed you won't have to sit through more than 10 minutes looking at my trash!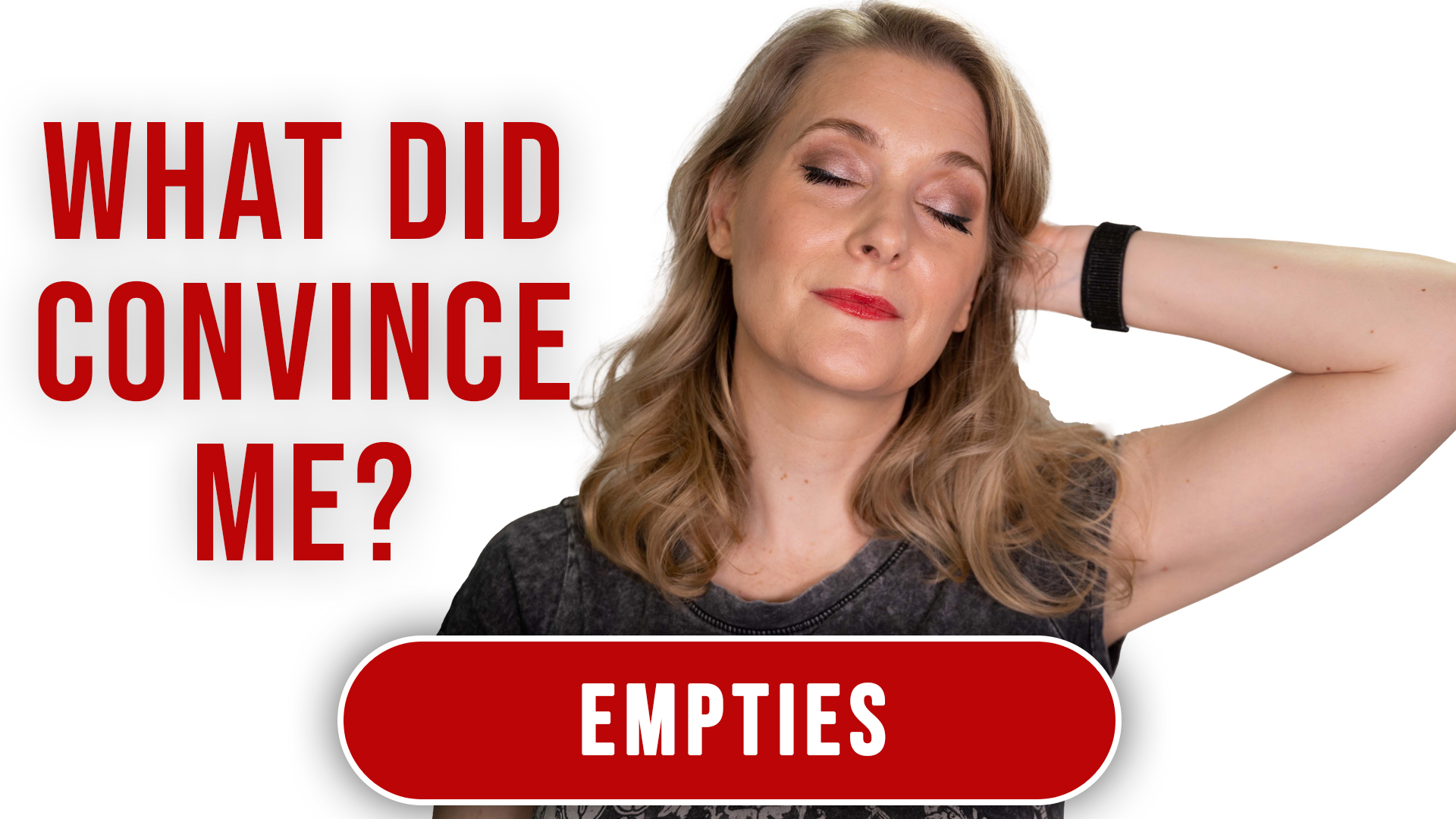 Due to your request I did include more bodycare into the mix – I am not going to show you my toothpaste, but creams and stuff I use on my body get a mention.
As always: Most of the products have a dedicated review on here already that I will link, so I will keep it short here and just give you a summary.
Cleanser Empties 2021
Let's start with the skincare step that comes first in most routines – cleansing. I don't always double cleanse and don't always cleanse in the mornings either, but the hotter it gets, the more oily my skin is, even though that has been much better in the last years than it was in my 30s – for oily skinned people aging has some great benefits! (More info: Do you really need to Double Cleanse?)
For mornings or after a sweaty workout I love gel cleansers like the Good Molecules Rosewater Daily Cleansing Gel (120 ml for 12 $, full review here). It is NOT rose colored, but slightly yellow, feels slightly cooling and foams up only lightly, resulting in a refreshing, non-stripping cleanse. Even though I did not fall in love with it and will not repurchase, it is a very nice product that will work very well for normal to oily skin types, even the more dehydrated ones. Don't be put off because I said I won't repurchase, it is a great budget friendly option – I am just a cleanser snob that expects to really get excited about a product in order to consider repurchasing.
It is not recommended to be used around the eyes, so I used a different product for makeup removal, something like the Juno Clean 10 Cleansing Balm (85 g for 10$, full review here) . If you read my review on this one, you might remember that I love how well it works, how hydrated yet clean my skin feels afterwards and the fact that it smells like lemonade. What I did not like specifically is that in the "Clean 10" approach there are no dedicated preservatives as the brand participates in the "no parabens, no whatever" marketing strategy. I don't like that marketing approach and I don't want to risk contamination in my products, so again I will not repurchase. (More info: Why I don't agree with Clean Beauty)
What I might possibly repurchase is the pixi Retinol Jasmine Cleanser (135ml for 23,95 €), which – as I realized when writing this up – I never did a proper review of. I don't think anyone would want me to do one now (if I am wrong, tell me in the comments below), so here is my 5 cents. The most important thing first: This does not contain Retinol. It contains Retinyl Palmitate, an ester that is presumably so weak that it has no retinoid effect on the skin at all. Other than that it has humectants, gentle surfactants and some ceramides. What I love most about it is the texture – like a firm shaving foam, feels great when you spread it over the skin, and rinses clean with minimal foam. It works well enough at removing light eye makeup, but not on waterproof mascara. I like it as a gentle and pleasing cleanser, not because I expect anything from the retinol that features in the name. (More info: The different types of retinoids)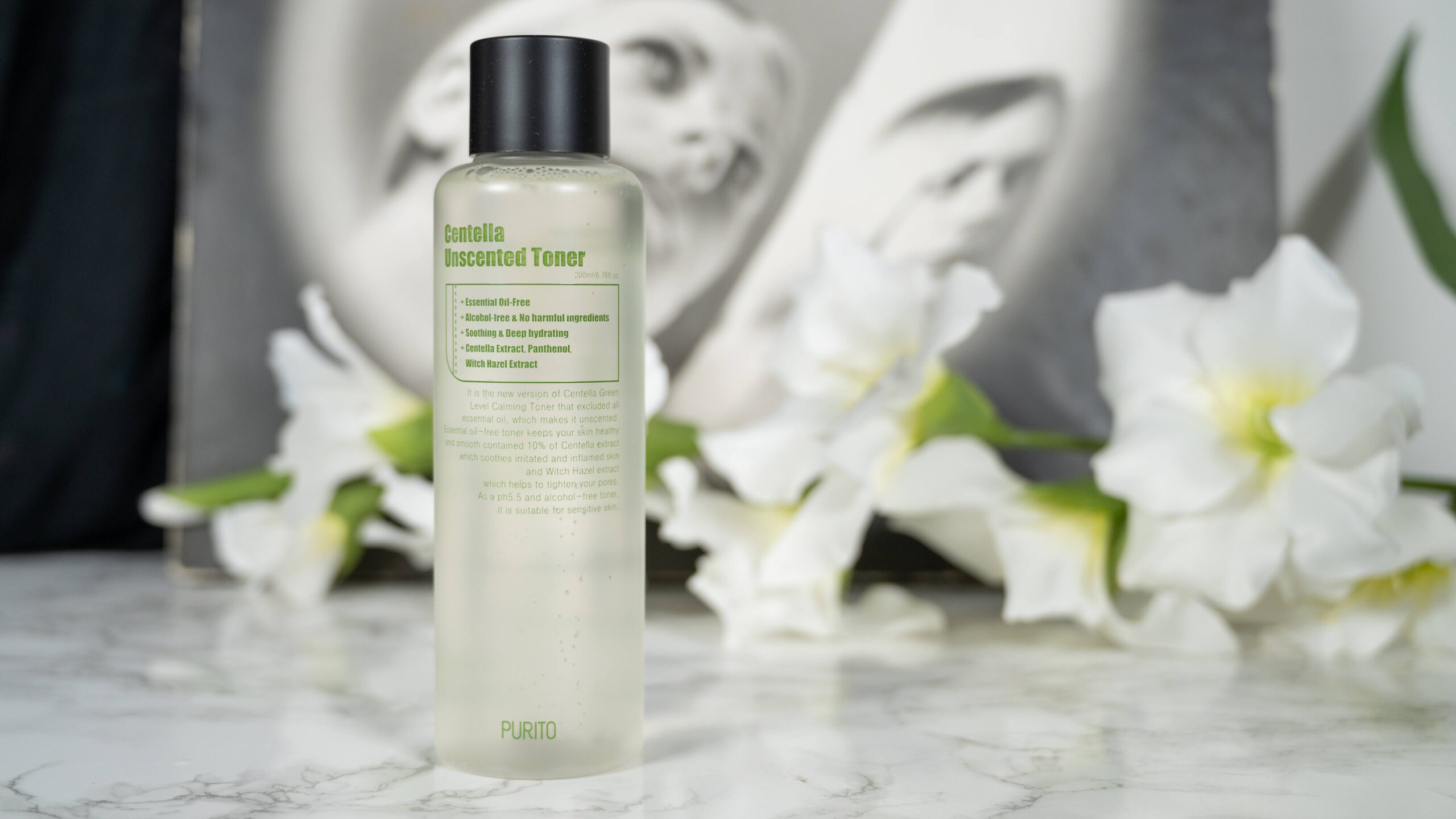 Toner/ Face Mist Empties
Moving on to the next category, toners and face mists, with the usual disclaimer: No, you absolutely don't need them for a good routine, yes, I do love the extra step and will continue to use them. (More info: What is a toner and do you need one?)
I have talked about the Purito Centella line at length on my channel, and the Purito Centella Unscented Toner (200 ml for 23 $, full review here) is by far my favorite. I like that it has a slightly thicker texture than your average watery toner and feels really hydrating and soothing – will be repurchased for the winter.
For the summer I love my Caudalie Grape Water (200 ml for 11 €), mainly because it is the opposite in texture – it has the finest mist you can imagine, can be used on top of makeup as refreshment and is hydrating and has extra antioxidants. I always stock up when in France, so it already has been repurchased.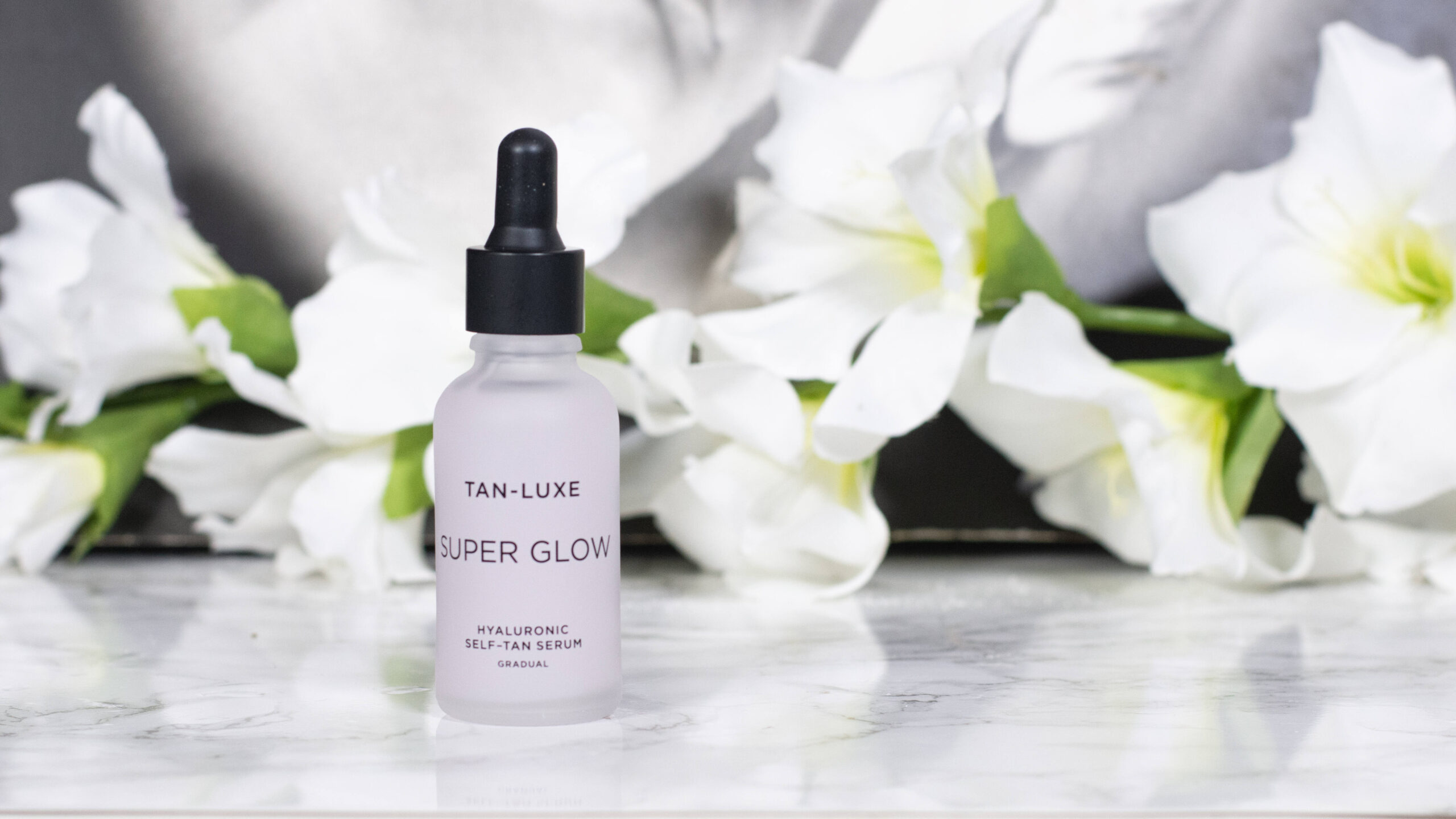 Serum Empties
The first Empty in the Serum category is again one that has no dedicated review, the Simply Pure Hydrating Serum (50 ml for 3,45 £). This one is not available in Germany, but only in the UK, and was sent to my by my friend Dorota, better known as "BeautyDramaQueen" on her blog and on Instagram – honestly, she does a ton of these Insta-makeup things that I admire but would neither attempt nor wear. The serum is lovely hydrating and very affordable, so if you are in the UK and need a simple hydration booster, check it out.
Again in the category of hydrating serums is the Purito Centella Unscented Serum (60 ml for 20,50 $, full review here), which is also really nice, but did not excite me as much as the corresponding toner, so I personally will not repurchase. It did get a lot of love in the comments under my review though, so you might want to check it out despite that.
Hydrating with a twist is the Tan Luxe Super Glow (30 ml for 43 €, full review here), an amazing, streak-free gradual self-tanner for the face. I have gone through two bottles already and will surely repurchase when I enter the pasty winter phase again. Not that I am an advocate for tanning in the summer, absolutely not, but somehow I look more alive and less yellow in the warmer months despite the sunscreen I wear. Come November though you will again find a bottle in my stash for sure.
For my peptide fix I used The Inkey List Collagen Booster (30 ml for 8,99 £, full review here), as it contains both peptides from the Matrixyl Complex and SynTak, both claiming to stimulate collagen production. In the end I think I prefer The Ordinary's Buffet + Copper Peptides, which is more expensive, but still in the more affordable price range – I am still not that convinced by peptides that I would spend a lot of money on them. (More info: Everything you need to know about peptides in skincare)
Moving on to my latest love, the Geek & Gorgeous 101 C-Glow Serum (30 ml for 10,50 €, full review here). I have been searching for the perfect Ascorbic Acid serum for a long time, and this one made me fall in love head over heels. I have already repurchased and given a bottle to both my sisters and my mother, and while I am currently testing another one for comparison, the Geek & Gorgeous option is still my favorite for an affordable, effective and stable brightening serum. (More info: Everything you need to know about Vitamin C)
The last one in this category is actually more of an oil in texture, the Zelens Power D Treatment Drops (30 ml for 128 €, full review here). Yes, eye watering expensive, but the bottle usually lasts me around a year, taking into account that I use it mostly between October and May, when the weather here is colder and windy and central heating dries out my skin. I of course can't prove it, but I am convinced that it is the secret ingredient to keeping my skin free from irritation when using Tretinoin in winter, and this is why I am already on my fifth bottle. (More info: Tips to minimize irritation with retinol)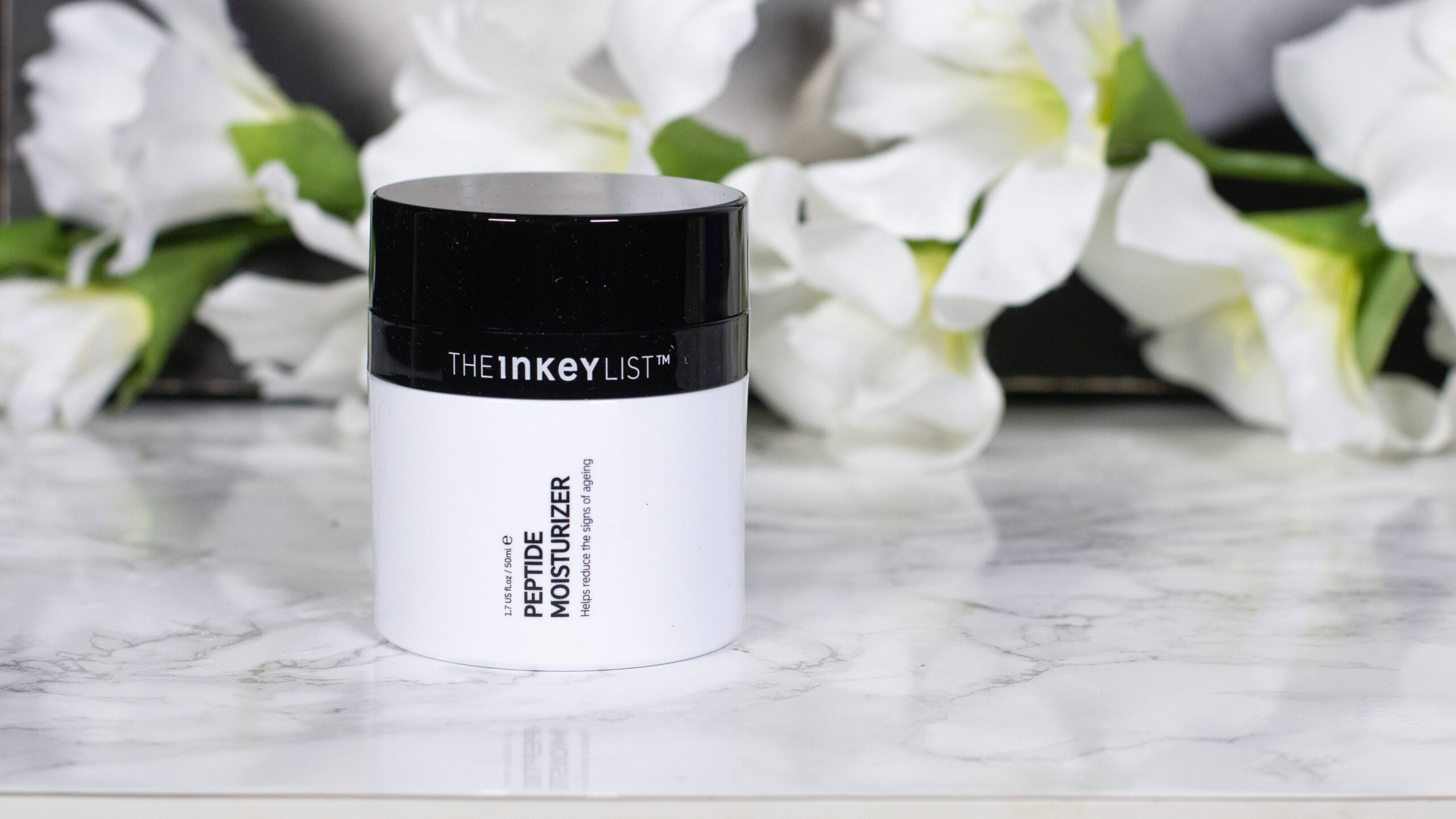 Moisturizer Empties
Now for moisturizers, where I have only two to talk about: The Juno Moonshine Miracle Balm (45 g for 28 $, full review here), from the same company that makes the Clean 10 Cleansing Balm. This is a face cream/ primer hybrid with pore blurring properties, and really made my skin look smoothed out when I wore it on its own, but as I usually just wear sunscreen in the mornings, it is not something that I will repurchase.
The Inkey List Peptide Moisturizer (50 ml for 14,99 £, full review here) on the other hand pleasantly surprised me, as it is much more lightweight than I expected it to be and I adore the pump down packaging that I am used to seeing in higher priced brands only. The peptides that lend their name to the product are Acetyl-Hexapeptide-37, apparently increasing skin hydration, and Pentapeptide-48, claiming to increase elastin production. As I said I am not willing to spend a lot of money on peptides at the moment, so a lovely moisturizer that has them as an add-on is right up my street. Oh, and because someone pointed out on my original video that they are only present in low concentrations at the end of the ingredient list – that is right, but peptides are never used in high concentrations as they don't need to. This is more of a night time moisturizer for me, as in the mornings I rarely wear a cream, but usually rely on my SPF.
Sunscreen Empties
Speaking of which, I did finish a few of them as well: The CICA Regen Anti-Dust Sun Gel (not available, full review here) is one that I purchased before it was shown to not live up to the claimed SPF 50 – I will for obvious reasons not repurchase, but finished it when it was still colder and I spent the day mainly inside.
A new one for summer and already finished is the Garnier Ambre Solaire Anti-Age Super UV SPF 50 (50 ml for 9,95 €, full review here) – it is not my favorite in terms of texture from all the ones I have purchased, but you can't beat the value for money. The best sunscreen is the one you actually wear, and as it contains the same amount of product as the other ones, but is the only one already empty, it seems to be the one I reach for the most. I already repurchased. (More info: How to reapply SPF over makeup)
One that I used up on my neck and decollete is the ISDIN Pediatrics Fusion Fluid SPF 50. For a long time ISDIN was my main sunscreen of choice, but in February 2020 Euroconsumers, a independent testing institute similar to Valisure, released their data claiming that 15% of the European sunscreens they tested (they tested 120 products) did not meet the claimed SPF, and in case of ISDIN it was an SPF of 15 rather than the claimed 50. It did not catch as much attention as the Korean Beauty sunscreen gate later that year, but as LabMuffinBeauty pointed out in here video on that topic, these things happen more often than we are led to believe and are not a K-Beauty problem. But back to the sunscreen here – ISDIN reformulated a few of their products, but somehow I have been sticking to other SPFs for my face ever since.
Bodycare Empties
Now onto the category that you requested I show more off – I happily will, but it is the part where I spend the least amount of money (and thought) on, so don't be disappointed. Bodycare.
I purchased the Alverde Body Butter Macadamia (200 ml for 2,95 €) for my dry legs, but quickly ended up using it on the rest of my body as well. Alverde is a German drugstore "organic" brand that I purchase at DM. I don't care about the organic claims, but it sinks in quickly, is easy to distribute and has that subtle warm scent that I loved in the Shea Body Butter from The Body Shop, which is around 8 times the price. This is probably my tenth tub, I wish they did a bigger size.
I also tried the Balea Bodycream Sheabutter + Argan Oil (500 ml for 1,95 €), which is even more affordable, but takes way more work to get into the skin and feels a lot more tacky, so I will stick to the Alverde option.
For my feet it is no secret I adore the Ombia Med Foot Balm 10% Urea (150 ml for 1,95 €). Urea is not only a humectant, but also keratolytic, which makes it great to use in foot products as well as useful for people that suffer from Keratosis pilaris. If I get a flare up of that so called "chicken skin" on my thighs or upper arms, a little exfoliation and then this one in a thick layer on top works like a miracle. So yes, already repurchased. (More info: How to treat Keratosis pilaris aka Chicken Skin)
Makeup Empties
Last category, makeup empties! And I am proud to announce that I actually managed to finish two eyeshadows. Over the course of the last year I finally accepted that I am not one to wear fancy, colorful looks, but actually feel (and look) best in neutral, earthy tones, which is why I have been wearing the same makeup, basically the one you see in my videos. And two eyeshadows that featured heavily in it were MAC Naked Lunch (1,5 g for 15,50 €) and MAC Satin Taupe (1,5 g for 15,50 €). I already repurchased Satin Taupe, but have a few other ones similar to Naked Lunch that I will use first before I consider repurchasing.
And to the person that took it on them to comment on several videos that I should refrain from wearing shimmery eyeshadows "at my age" – you can f*ck off.
Moving on to liner, I finished another tube of the L'Oréal Ultra Precision Superliner (1,5 ml for 5,95 €, full review here). I still like it a lot, but somehow it doesn't stay as black throughout the day as I imagined. They may have reformulated, it might be that my eyes have changed, but I would love to hear your suggestions for an affordable felt tip liner that doesn't smudge and stays dark black the whole day.
Lastly two mascaras: The L' Oréal Volume Million Lashes So Couture (9,5 ml for 5,95 €), which I actually like enough to consider repurchasing, it is great at volumizing without clumping my lashes together, stays put throughout the day, yet is easy enough to remove at night.
And that is actually really important to me, which is why the Reviderm Eternity Mascara (8 ml for 25 €), which makes my lashes look absolutely stunning, will not get repurchased. Eternity really is a great description here, I need a really hard working makeup remover to get it off at night, otherwise I will wake up with smears all over my pillow, and I admit I am just too lazy to deal with that.
And if you want to get a vote in the next Ask Doctor Anne Topic, Ingredient Spotlight or product I review, don't forget you can head over to my Patreon account to get more involved!
Shop the post
(Visited 640 times, 1 visits today)