ADVERTISEMENT INFO:  PRODUCTS MENTIONED IN THIS POST WERE PURCHASED MYSELF, LINKS USED ARE AFFILIATE LINKS. I RECEIVED NO MONEY TO WRITE THE BLOGPOST. PLEASE READ DISCLAIMER
As someone that was pretty careless when it comes to sun protection in their youth, brightening my hyperpigmentation is definitely among the top skincare concerns. Call your product brightening and I am easily convinced to give it a go – case in point: The Inkey List Symbright Moisturizer that I am going to review for you today. (More info: The different types of hyperpigmentation and how to treat them)
But what is Symbright? And does the texture and effect of this cream actually convince me?
Let's talk.
What The Inkey List Symbright Moisturizer claims
A silky, daily moisturizer formulated to brighten and improve the appearance of uneven skin tone whilst optimizing skin's moisture and hydration levels.
Symbright®, produced through the fermentation of the plant clary sage, and Kakadu plum extract work to make skin instantly appear brighter, more radiant and boost luminosity.
Facts about The Inkey List Symbright Moisturizer
Prize and size
One bottle in the typical The Inkey List shape contains 50 ml and is available for 11,99 € on the website here. It is vegan.
Texture and smell
The cream feels like a thicker lotion, is white and has no noticeable scent. What is interesting is that the tube is firmer than other The Inkey List tubes I have tried.
How to use The Inkey List Symbright Moisturizer
According to the website it is suitable for use both morning and night and goes on either as last step in the evenings or before sunscreen in the mornings. I rarely use a moisturizer in the mornings, but found that even at night the texture was strange on my normal to oily skin. That came as a surprise, as it felt much more lightweight straight out of the tube, but after application I could feel it sitting on my skin for quite a while, almost like a film, but not a greasy one.
The finish is very natural with no added dewiness, which I personally like a lot.
Ingredients of The Inkey List Symbright Moisturizer
Water (Aqua/Eau)
solv
,
Glycerin

sii

|

h
0
0
,
Glyceryl Stearate SE
emu
2
3
,
Cetearyl Alcohol
emo

|

vc

|

emu

|

surf
1
2
,
Caprylic/Capric Triglyceride
emo
,
Stearic Acid
emo

|

vc
0
2
–
3
,
Phenoxyethanol
pres
,
Benzyl Alcohol
pres

|

perf

|

solv

|

vc
,
Carbomer
vc
0
1
,
Sclareolide
perf
,
Mica
col
,
Kappaphycus Alvarezii Extract

cci
,
Ethylhexylglycerin
pres
,
Dehydroacetic Acid
pres
,
Sodium Hydroxide
buff
,
Terminalia Ferdinandiana Fruit Extract
aox

|

sb
,
Trisodium Ethylenediamine Disuccinate
chel
,
Sea Water
h

|

solv
,
Ci 77891 (Titanium Dioxide)
col
0
0
Hover the mouse over an ingredient for short explanation. Read more on INCIDecoder.
Now first, Symbright.
Symbright is an ingredient produced by fermenting clary sage. It goes by the INCI name of Sclareolide and, according to the manufacturer, offers broad light-spectrum protection, significant lightening effects, and skin soothing benefits.
Mind you, despite claiming broad light-spectrum protection, it is NOT a sunscreen filter and has never been tested as such. As it is always the case with manufacturer claims, I would take them with a lot of skepticism.
So what else is there? Glycerin as a humectant, a few emollients and then Kappaphycus Alvarezii Extract which, again according to the manufacturer, helps against the shortening of Telomeres, which is responsible for cell aging and death as well as Terminalia Ferdinandiana Fruit Extract or Kakadu Plum Extract offering antioxidant benefits and Vitamin C. (More info: Everything you need to know about Vitamin C in skincare)
To be honest, I am pretty underwhelmed by this combination, as I would have hoped for something with more, well, substantial brightening claims and not a mixture of extracts that make bold claims, but haven't really made their mark yet.
Does it live up to its claims?
No.
While it is a moisturizer, I don't find it to be brightening at all. It has a silky texture though, I give it that.
How does it compare to…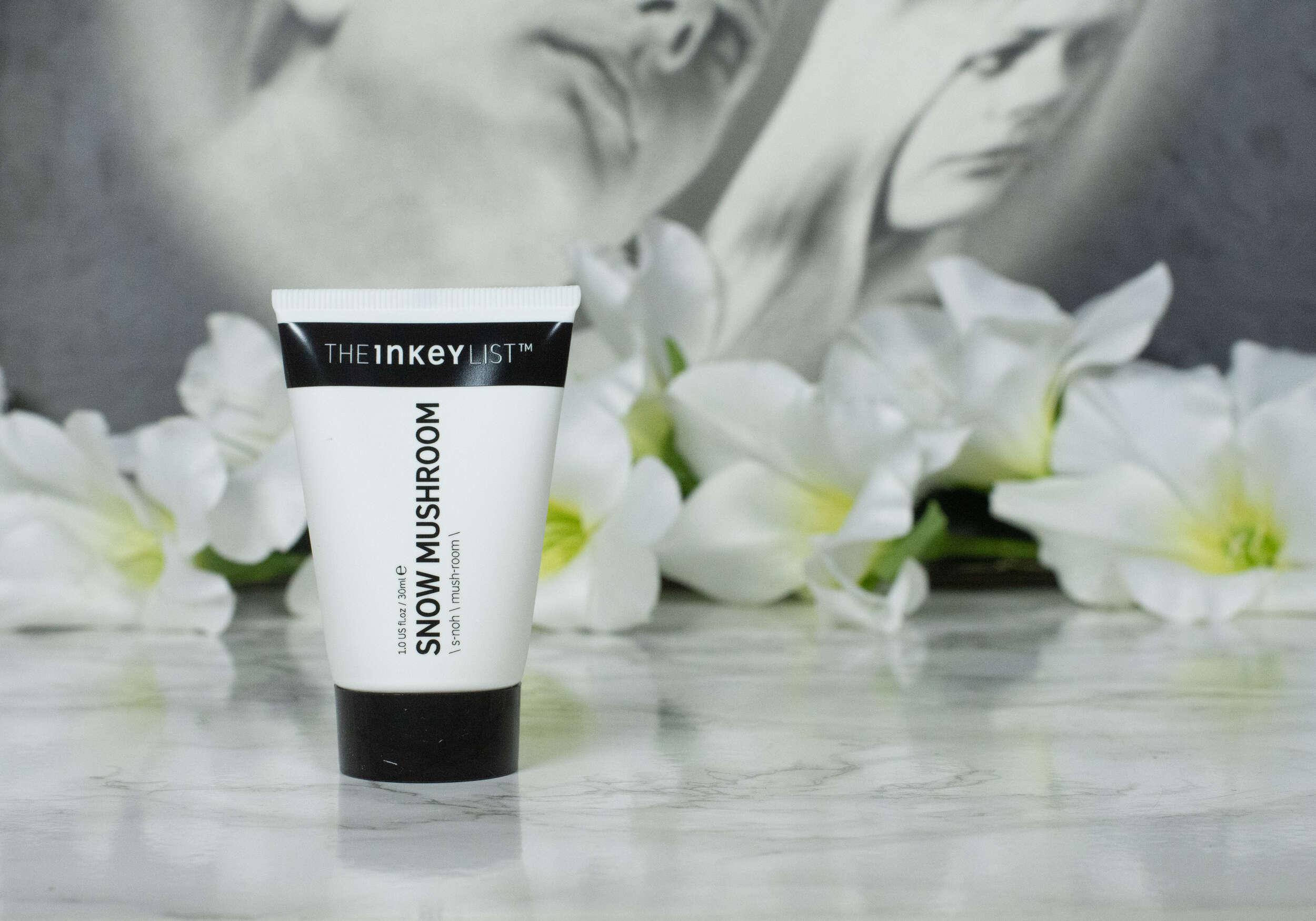 The Inkey List Snow Mushroom Moisturizer
This one has more of a gel texture, is very hydrating and has snow mushroom extract as name giving ingredient, apparently very hydrating. It has a texture that will agree much better with oily skinned people that the Symbright one, but didn't wow me enough to warrant a repurchase.
You can read my full review of The Inkey List Snow Mushroom Moisturizer here.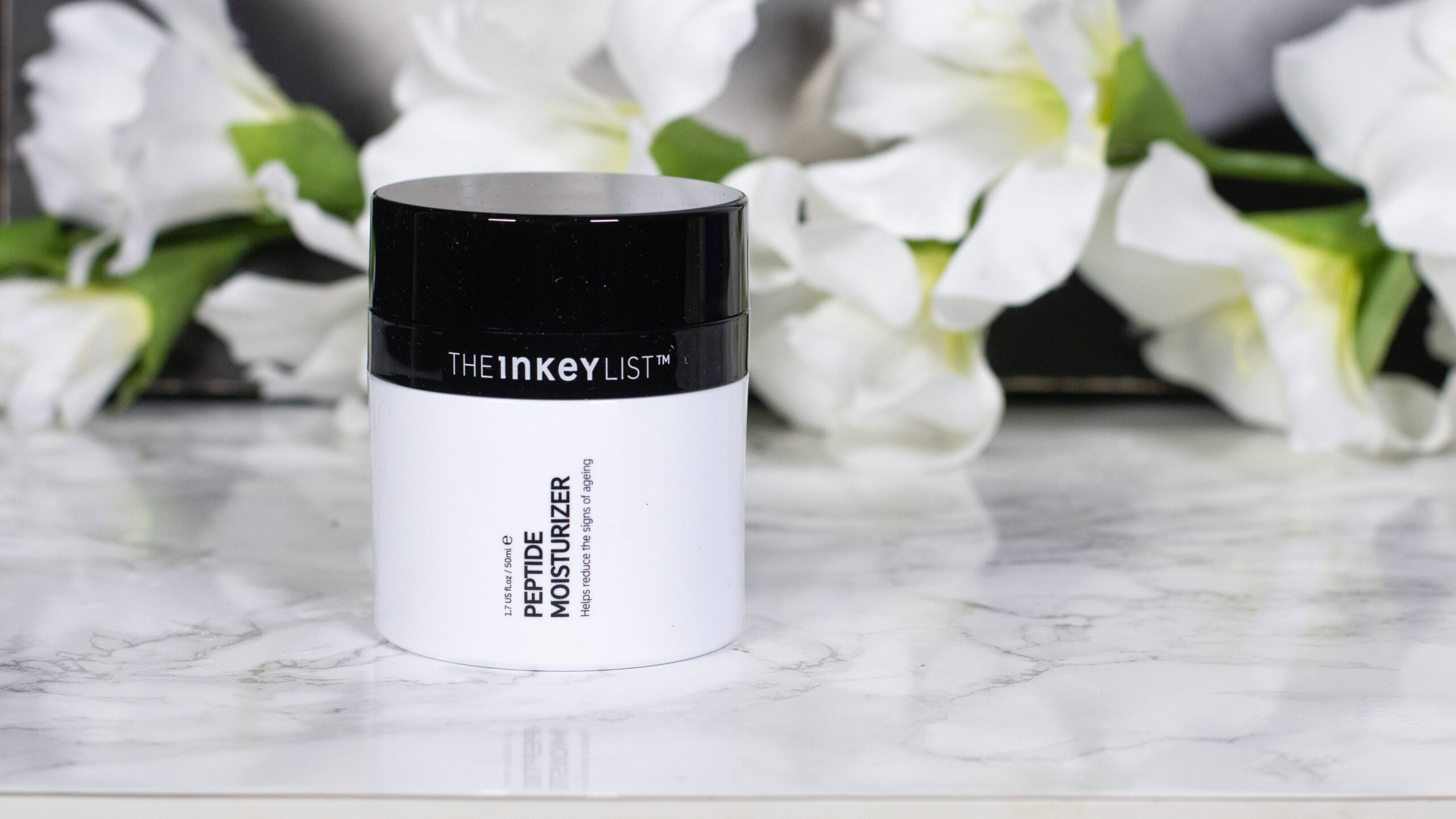 The Inkey List Peptide Moisturizer
This one is actually the richest in texture out of the three mentioned here, and surprisingly still the one I enjoy most. The texture feels much more comfortable on my skin than Symbright and it works lovely with Tretinoin. Now I wouldn't count on the peptides to do much (More info: My favorite peptide serum), but it is a lovely formula nonetheless.
You can read my full review of The Inkey List Peptide Moisturizer here.
Would I repurchase and which skin types do I recommend it to?
You might have guessed it already, I will surely not repurchase and won't add it to my list of products I recommend either. It might work better for skin drier than mine, but I don't think it will be enough on its own then.
And to brighten the skin there are other products I would go for instead.
Shop the post

Don't forget to check out the Discount Code Page on top if you want to save some money on your next skincare purchase.
If you want to get a vote in the next Ask Doctor Anne Topic, Ingredient Spotlight or product I review, don't forget you can head over to my Patreon account to get more involved!
(Visited 2.795 times, 1 visits today)