ADVERTISEMENT INFO: SOME PRODUCTS MENTIONED IN THIS POST ARE PR (GIFTED) AND LINK USED ARE AFFILIATE LINKS. I RECEIVED NO MONEY TO WRITE THE BLOGPOST. PLEASE READ DISCLAIMER
Welcome to one of my oldest traditions – an Empties video to close the year. Out with the old, in with the new if you want!
As now is the time of reflection I use this to look back at my first YouTube video ever, which dates back to December 2015 –I will link it here and if you still have issues with my video quality, I urge you to go back and watch that one just to see how far I have come!
To give this post a little more structure, I will go through the different categories in order of appearance in my usual routine with makeup, body and hair care coming right at the end.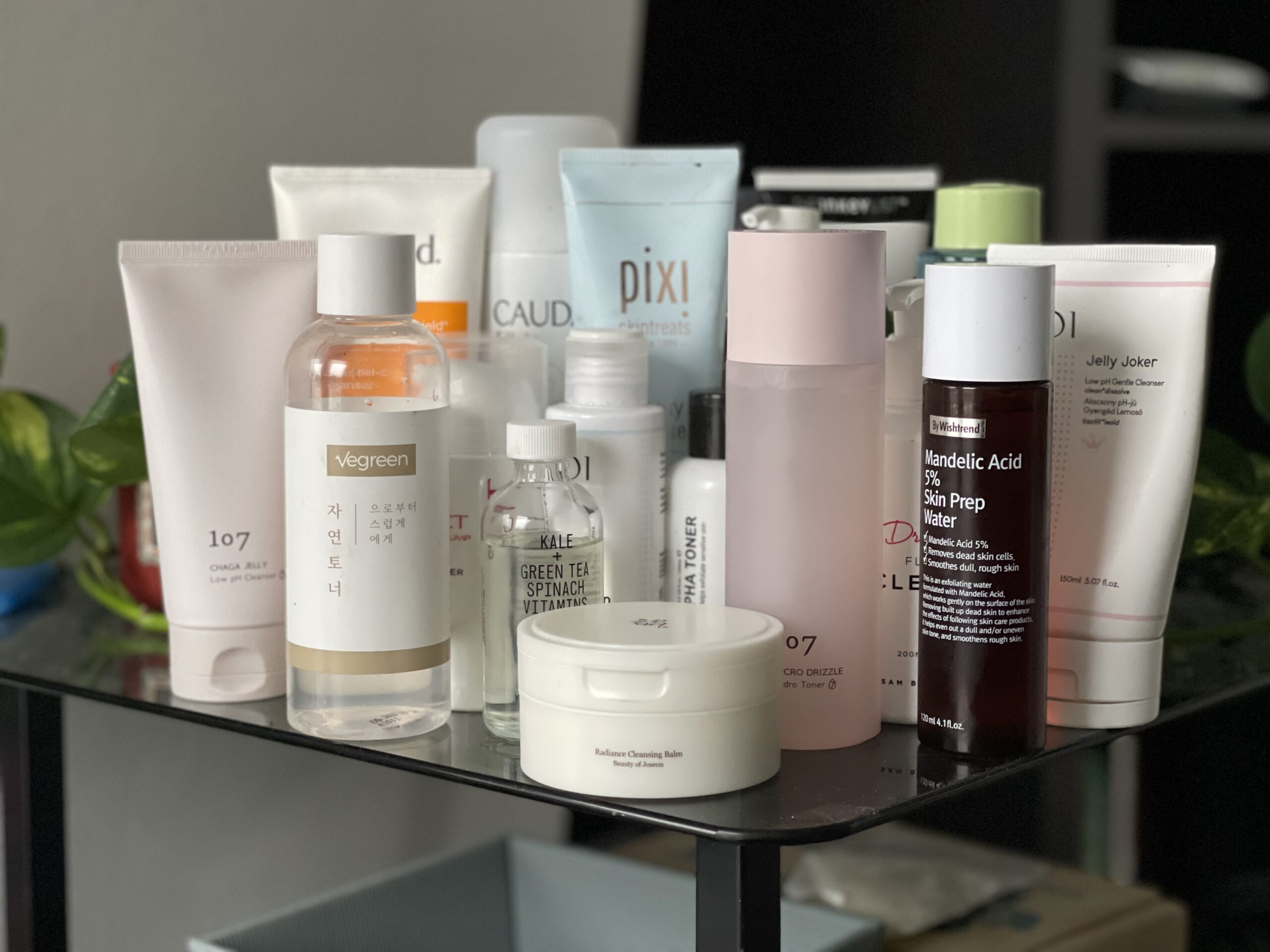 Cleanser and Toner Empties
And the first two categories are actually empty! Yes, I have finished no cleansers and no toners since my last video in August – not because I don't use them, but because I have too many open at the same time as you can see picture below.
Don't do as I do, do as I say – a good skincare routine doesn't need a ton of different products, but a few selected ones, but what can I say, I just love my lotions and potions.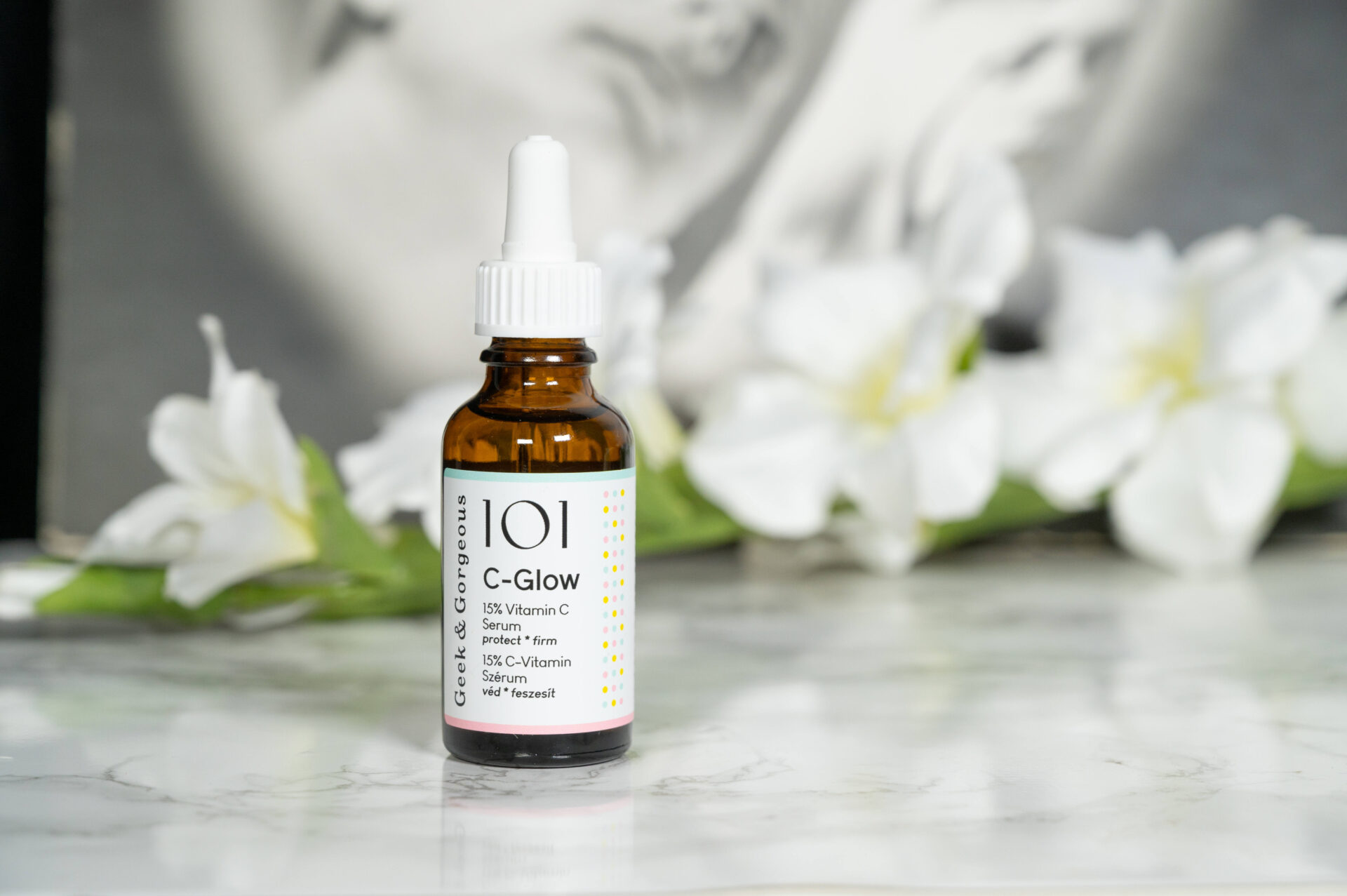 Serum Empties
Serums I do have a few, coming from two main categories: Chemical exfoliant ones with Salicylic Acid and antioxidant ones with Vitamin C. (More info: Everything you need to know about Vitamin C in skincare)
The first is a lesser known one, the kicks 2% BHA + 1% Zinc Concentrate that I picked up in Sweden. Kicks is a chain similar to Sephora and I wanted to try some stuff from their house brand. It is a nice serum, but not my favorite texture – it feels like a gel rather than a serum and stays sticky. I didn't use it up on my face, but used it for body breakouts and as prevention for ingrown hairs after waxing the bikini zone, where the mixture of salicylic Acid and Zinc works extremely well for me. Obviously only put it on the skin-skin, not really close to your vulva if you try that yourself.
The second one is a sadly no longer available classic, The Ordinary 2% Salicylic acid Solution (30 ml for 9,99 €, full review here). I say sadly because it worked extremely well for me and I love the watery texture, but apparently it was too strong for some people to tolerate, which is why it has been off the shelves for around two years now. I had this one as a backup and have since found a replacement, the Geek and Gorgeous Porefectly Clear Serum (30 ml for 7,80 €, full review here) which has a similar texture and price point. And I am glad I did, as the replacement The Ordinary just launched, their 2% Salicylic Acid Anhydrous Solution, comes in a Squalane base which kind of makes me doubt it will have the same watery texture…
Speaking of Geek and Gorgeous, I finished a bottle of their C-Glow Serum (30 ml for 10,50 €, full review here), the one that started my love affair with the brand right at the beginning of this year. I have raved about it time and time again, for me it is perfection in texture, effect and stability and it has not only been repurchased, but also recommended to all my family and friends. I also tried the Timeless 20% Vitamin C + E + Ferulic Acid Serum (30 ml for 25 €, full review here), which is really good as well, but didn't quite come close in terms of texture. The last Vitamin C Serum I finished is only a travel size, the Omorovicza Daily Vitamin C Serum (30 ml for 8 €, full review here) that due to the fact it uses a Vitamin C derivative, Sodium Ascorbyl Phosphate, might work better for sensitive skins. For me Geek and Gorgeous is the one I will repurchase.
And because I didn't know which other category to put them in I want to mention the Zitsticka Killa Spot Clarifying Microneedle patches (8 patches for 30 €, full review here). I adore them for these deep set hormonal spots as they really bring the swelling and pain down overnight, but after using them up I couldn't bring myself to repurchase because they are a) so expensive and b) produce a ton of extra waste due to the way they are packaged. The microneedles are still great though, so maybe one day… We will see.
Moisturizer and sunscreen empties
I will put moisturizers and sunscreens in one category, as I usually use my sunscreen for both during the day, at least if it isn't the midst of winter. If I reach for a moisturizer at night, it is something lightweight, usually a gel, like the pixi Clarity Lotion (50 ml for 30 €, full review here). Despite belonging to the Clarity line it does not contain any Salicylic Acid, it just is a refreshing and slightly hydrating gel. Nice, but not spectacular, and despite the product claims not mattifying at all.
For sunscreens I have actually finished 3 tubes of the Garnier Anti-Age Super UV SPF 50 with Hyaluronic Acid (50 ml for 9,99 €, full review here). It can sometimes pill when used on top of other products, but usually that wasn't an issue for me and you really can't beat the value for money, which is important as you need to apply your SPF liberally!
I like it so much I purchased the corresponding Garnier Sensitive Expert + Ultra Light Sun Milk SPF 50 for the body (200 ml for 7,95 €), but while it is also really nice in texture, it can be a little sticky and a little harder to spread.
Another great sunscreen, especially as long as it was still warm, is the Heliocare 360 Water Gel SPF 50 (50 ml for 23 €, full review here) – not the oil-free version, I have that one too and don't like it half as much! I actually prefer this one in texture and finish, but it also is more than double the price compared to Garnier. That adds up when it comes to sunscreen!
The last one I finished is the Thank you Farmer Sun Project Light Sun Essence SPF 50 (40 ml for 23 €, full review here), which is the most hydrating one out of the three and also the most cosmetically elegant. It really feels like a luxurious moisturizer, which leaves me doubtful about the actual protection provided. Now that might be completely unfair, but I felt best using this after summer was truly over and I didn't catch much sun during the day anymore. Office sunscreen is what I like to call this kind of product!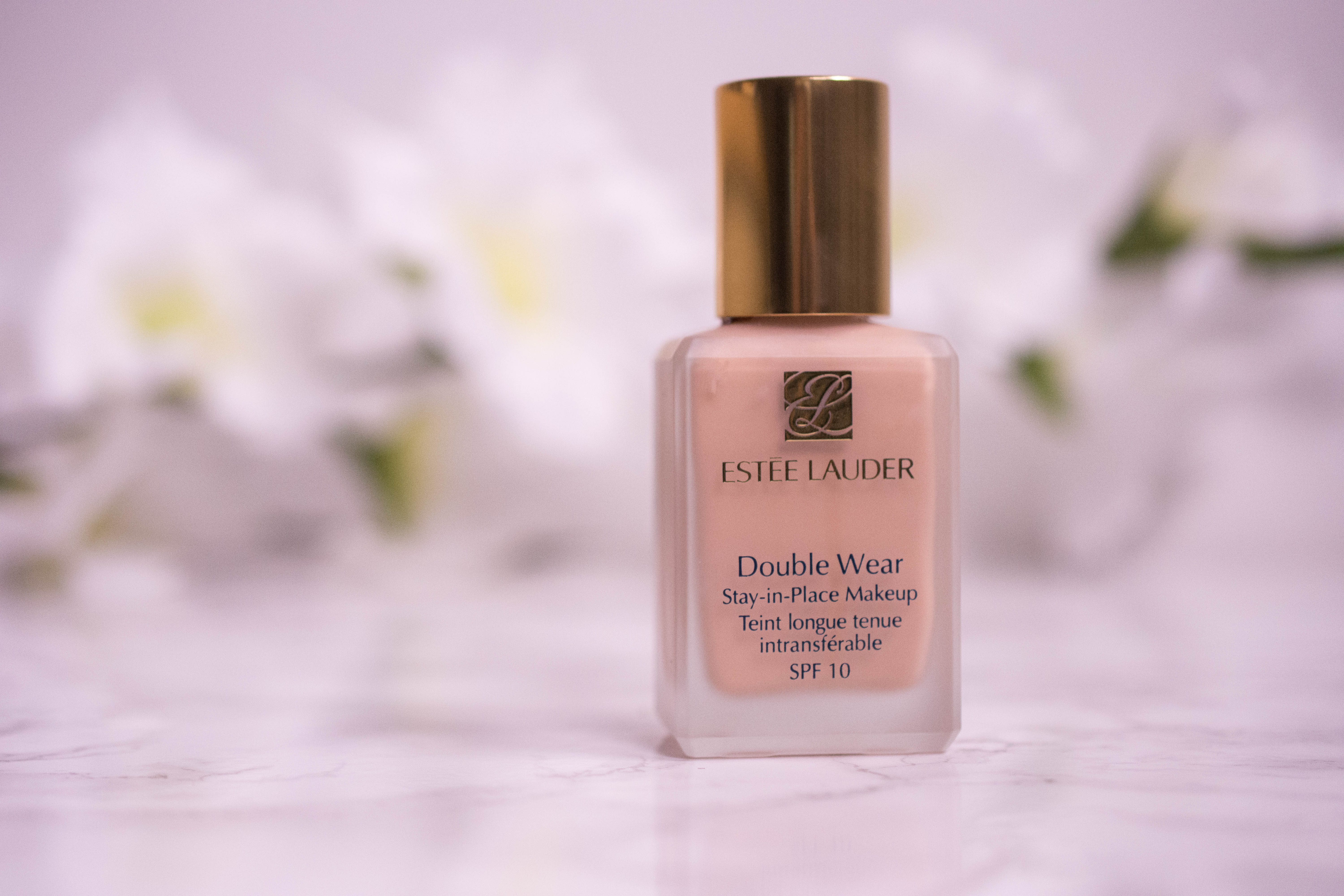 Makeup Empties
Despite not wearing much foundation – it just rubs off on the mask anyway – I have two empty bottles. I admit I had them for well over a year, so I made a conscious effort to use them when filming instead of keeping the last few drops until whenever face masks are no longer mandatory. The first one to go was the Maybelline Dream Satin Liquid in 01 Natural Ivory (30 ml for 8,99 €), a great everyday option that is pretty sheer. I didn't love it enough to repurchase it though. The Body Shop Fresh Nude Foundation in Bali Vanilla 020 (30 ml for 24 €) is one that I did enjoy enough to potentially repurchase – I know The Body Shop acts as MLM in some countries, but not here in Germany, we still got the regular stores, so I don't feel bad purchasing there. And the last one is a cult classic and my usual filming foundation, the Estée Lauder Double Wear Foundation in Cool Bone (30 ml for 29,99 €, full review here). I used to wear it for every day as well, but it is more opaque than I prefer for regular use these days. I go foundation free so often, I really can't deal with the full coverage ones anymore all day.
Then I obviously have a mascara, the L'Oréal Air Volume Mega Mascara in Black (9ml for 9,99 €) which did not convince me. Too wet and did clump together my lashes, so no repurchase.
And the last thing I have in this category is the SEPHORA COLLECTION Colorful Eyeshadow & Eyeliner Multi-stick in Taupe (14 $).  I had hoped to be able to use this one as stand alone eyeshadow for quick makeup looks, but while the color is great and it is buttery to apply, it does not hold up very well on its own. If I try to wear it without a powder eyeshadow on top it will fade within 3-4 hours, so I used it up as an eyeshadow base and will not repurchase.
Hair Empties
Now for my hair – you all know my love for Olaplex products, which are on the more expensive side of the spectrum. (More info: How does Olaplex work?) I balance that out with drugstore shampoos and conditioners that I, I admit, buy mostly based on scent. For this I am a huge fan of the Le Petit Marseillais line that I pick up when I am in France (because that sounds fancy, I could easily get them here as well). Two years ago my choice was their Strength & Shine Shampoo with apple and olive leaves (250 ml for 2,99 €) mainly because the apple scent reminded me of the Schauma one we had as kids. I am trying to get into shampoo bars at the moment though, so I will use up what I still have and then try to use those in addition to my Olaplex.
For treatment rather than shampoo I have The Inkey List Hyaluronic Acid Hydrating Hair Treatment (100 ml for 10,95 €, full review here) that I love to keep my ends smooth and already repurchased as well as The Inkey List Salicylic Acid Exfoliating Scalp Treatment (150 ml for 14.95€, full review here) which I use around once a month when I feel like my scalp needs a little help because there is too much dry shampoo packed on.
Miscellaneous and body care empties
And lastly the body stuff: Another one from Le Petit Marseillais, their Nutrition Body Butter (300 ml for 4,99 €) – not a fan, the shampoos are better.
My tried and trusted Alverde Macadamia Body butter (100 ml for 2,95€) that you have seen several times – somehow I wasn't able to find the big pot anymore though, with 300 ml, just the 100 ml version, I really hope that is not a permanent change as that would create a lot more waste.
And lastly, and that makes me very proud, 2 Prorelax Conductive Gel that I use for my NuFace. I know I have promised you a review several times already, but I just don't seem to be able to use it consistently, which would make a review less than fair. This time though, fingers crossed, I have an impressive streak, so maybe the new year will finally bring the review that has been so long in the making!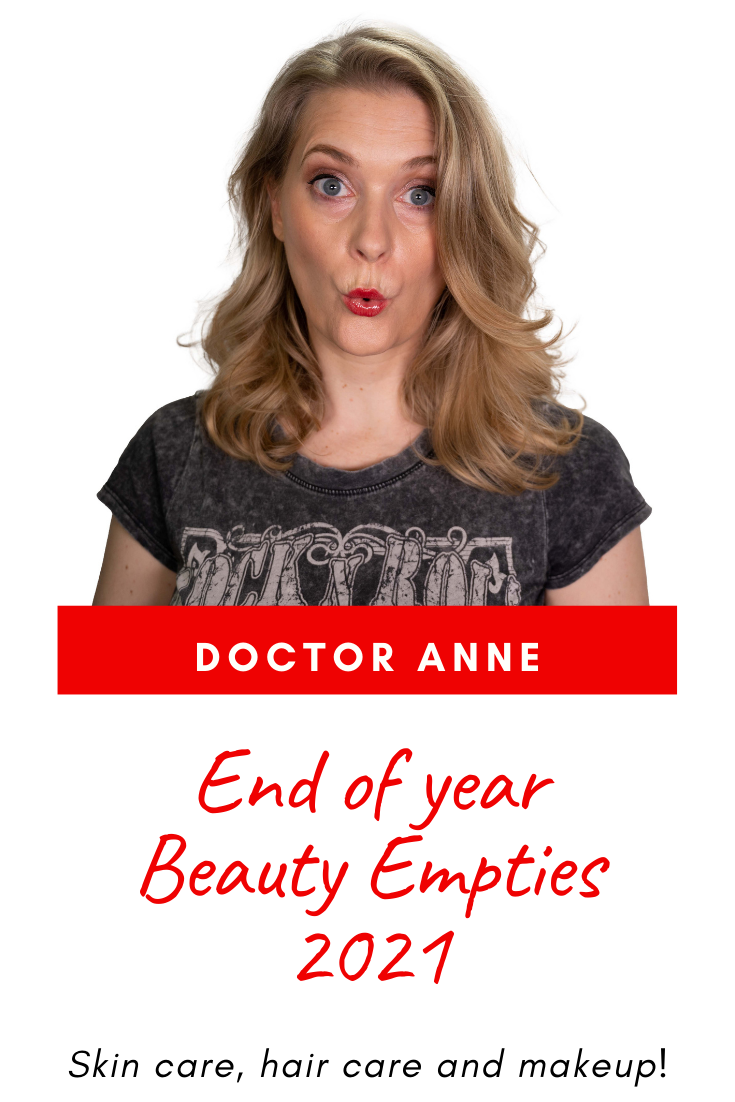 If you want to get a vote in the next Ask Doctor Anne Topic, Ingredient Spotlight or product I review, don't forget you can head over to my Patreon account to get more involved!
Shop the post

(Visited 540 times, 1 visits today)