ADVERTISEMENT INFO: SOME PRODUCTS MENTIONED IN THIS POST ARE PR (GIFTED) AND LINK USED ARE AFFILIATE LINKS. I RECEIVED NO MONEY TO WRITE THE BLOGPOST. PLEASE READ DISCLAIMER
In 2019 I started a new series that I called "Holy Grail skincare – the products I would immediately repurchase if all my skincare disappeared overnight". It is basically my ideal skincare routine, the basics I wouldn't want to be without, and every year I take stock and see if anything has changed compared to the years before. (More info: Holy Grail Skincare 2019 and Holy Grail Skincare 2020)
So let's get into it: Did I discover any new skincare in 2021 that made it into my hall of fame? And if I would purchase it all at once – how much would it cost in total?
My favorite cleansers 2021
The first one is one that already made an appearance last year: The Inkey List Oat Cleansing Balm (150 ml for 10,99 €, full review here) It is like a balm cleanser in a tube rather than a pot, gets rid of makeup and soothes my skin especially in winter. Great to use with Tretinoin as well.
I am also a huge fan of oil cleansers, I prefer them over balms in summer, and the Skin 1004 Madagascar Centella Light Cleansing Oil (200 ml for 25 €, full review here) has been the one I reach for over and over again. Yes, my initial video with it was a sponsorship, but this blog post isn't, it is just a beautiful oil cleanser. Kind of hard to get and on the more expensive side though, so let's see if I find a replacement with time.
New in my favorites list is another one from The Inkey List, their Fulvic Acid Cleanser (150 ml for 11,99 €, full review here). Non-stripping, refreshing and a favorite of my husband. It doesn't really get rid of my makeup completely, so I either pair it with one of the others or use it in the mornings or on non-makeup days.
My favorite toners and face mists 2021
Again, toners and face mists are not an essential step, but for me one I enjoy and that helps me layer hydration, which is why they are part of my ideal skincare routine. (More info: The difference between Toner, Essence and Face Mist)
The first one has been in this list ever since I started, it is the Caudalie Grape Water (200 ml for 7,99 €, full review here). It is just grape water, which supposedly has a few more antioxidants, but I love it mostly because of its incredibly fine mist. I can use it in between skincare steps without having the other products drip off and it is also perfect during the day as it is so fine, it does not disrupt your makeup at all.
Last year I mentioned the Purito Centella Unscented Toner (200 ml for 21 €, full review here) as a favorite, and with my continuous exploration of Korean Beauty discovered that indeed the toners found there are outstanding in terms of hydration. Right now I am using the Vegreen Nature Mucin Toner (200 ml for 20 $, full review here), but the one that I would immediately repurchase is not a K-Beauty one, but the Geek and Gorgeous Liquid Hydration one (110 ml for 7 €, full review here). It does not only offer hydration, but also 5% Panthenol, known for its soothing properties.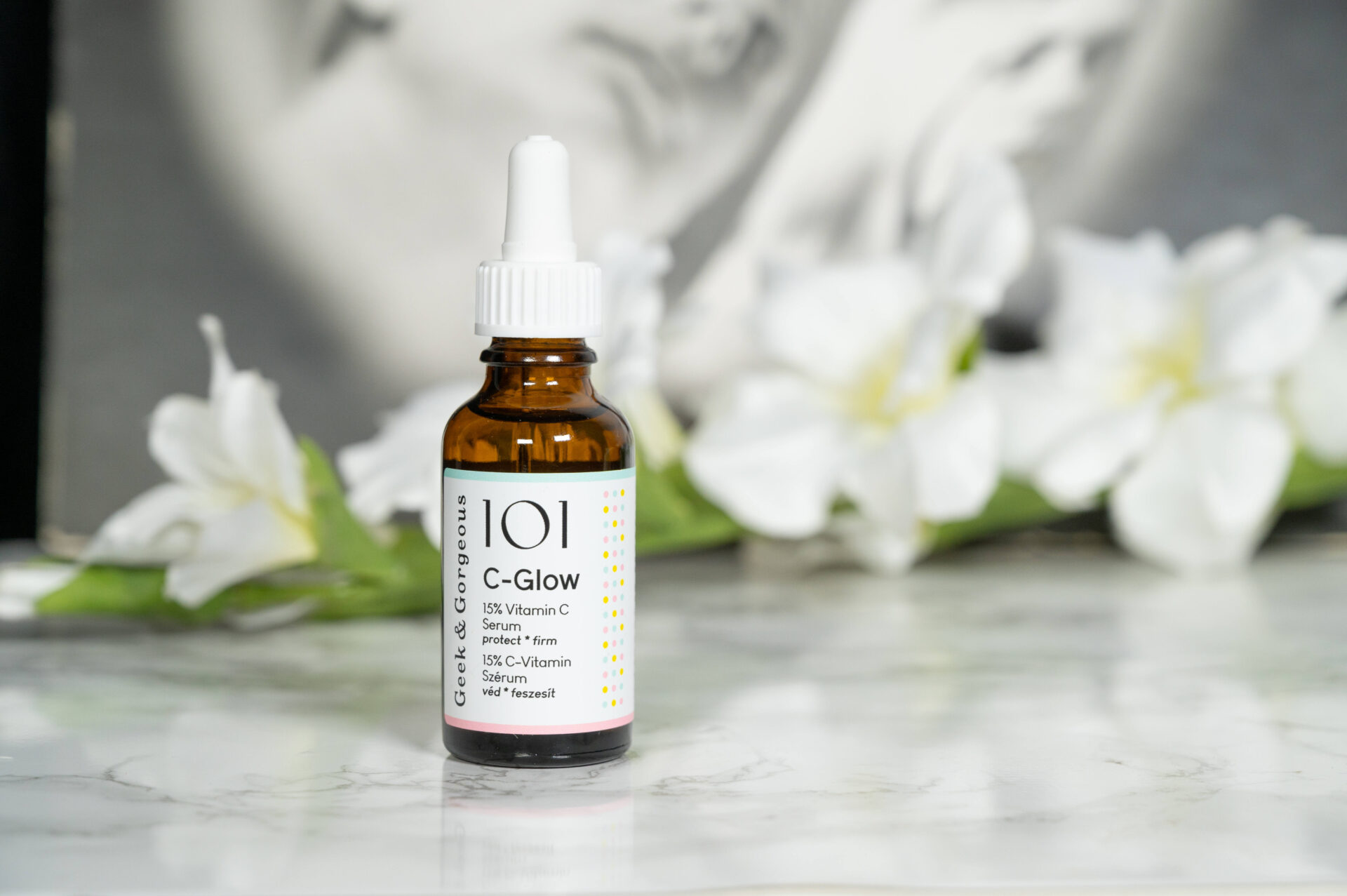 My favorite serums 2021
In the serum category you will find two new ones as well as a bunch of old favorites, so let me quickly talk you through this quite extensive selection.
I decided to ditch all the ones that only offer hydration as I tend to prefer as little steps as possible these days.
Non-negotiable though is a Vitamin C serum, and it will not come as a surprise to regular viewers that here Geek and Gorgeous C-Glow (30 ml for 10,50 €, full review here) is the one. I discovered the brand and the serum at the beginning of 2021 and am a huge fan ever since.
Geek and Gorgeous also makes my current favorite chemical exfoliant, the Porefectly Clear Serum (30 ml for 7,80 €, full review here) that replaced the discontinued one from The Ordinary. Their Stress Less Serum (30 ml for 10,80 €, full review here) gets an honorable mention as well, although it didn't manage to dethrone my long standing favorite hydrating and calming serum, the Estée Lauder Advanced Night Repair Recovery Complex (30 ml for 50 €, full review here). I do get that many aren't willing to spend that much money though, so I wanted to share both.
The next honorable mention goes to my beloved Zelens Power D Treatment Drops that don't seem to be available anymore. I have the Zelens Power D Fortifying and Restoring Serum (30 ml for 107 €, full review here) that is supposed to be the replacement, but haven't tested it enough to see if the new version has earned a place in my hall of fame yet – come back next year for the conclusion!
And as last one in this category: the Tan Luxe Super Glow Hyaluronic Acid Serum (30 ml for 30 €, full review here) that I use if my skin needs a pick me up as it is the only self tan I can apply without ever getting streaky or patchy.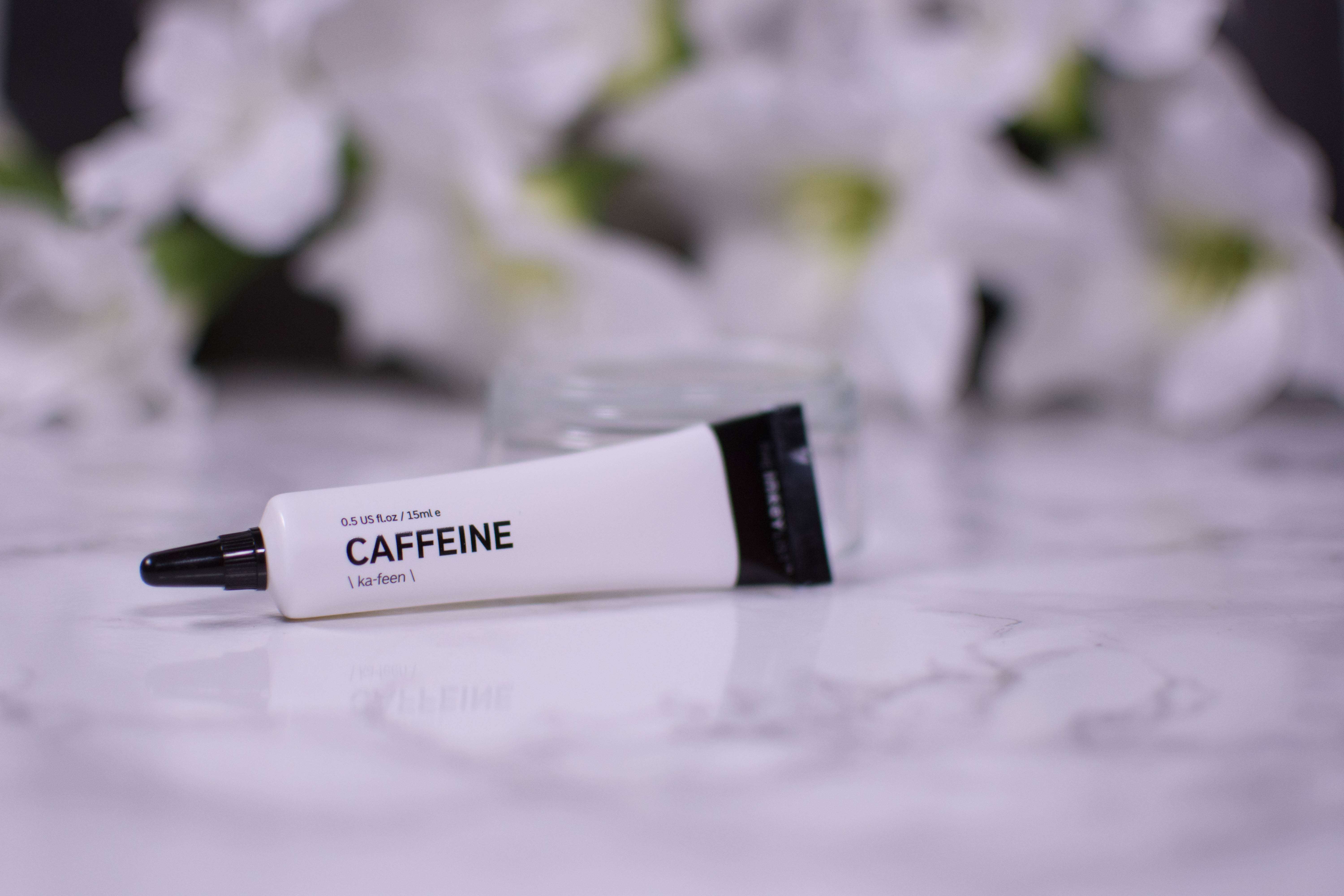 My favorite eye creams 2021
In the category of eye creams nothing has changed, I still love The Inkey List Caffeine Eye Cream (15 ml for 9,95 €, full review here) for the mornings and the Murad Retinol Youth Renewal Eye Serum (15 ml for 49,95 €, full review here) for night time.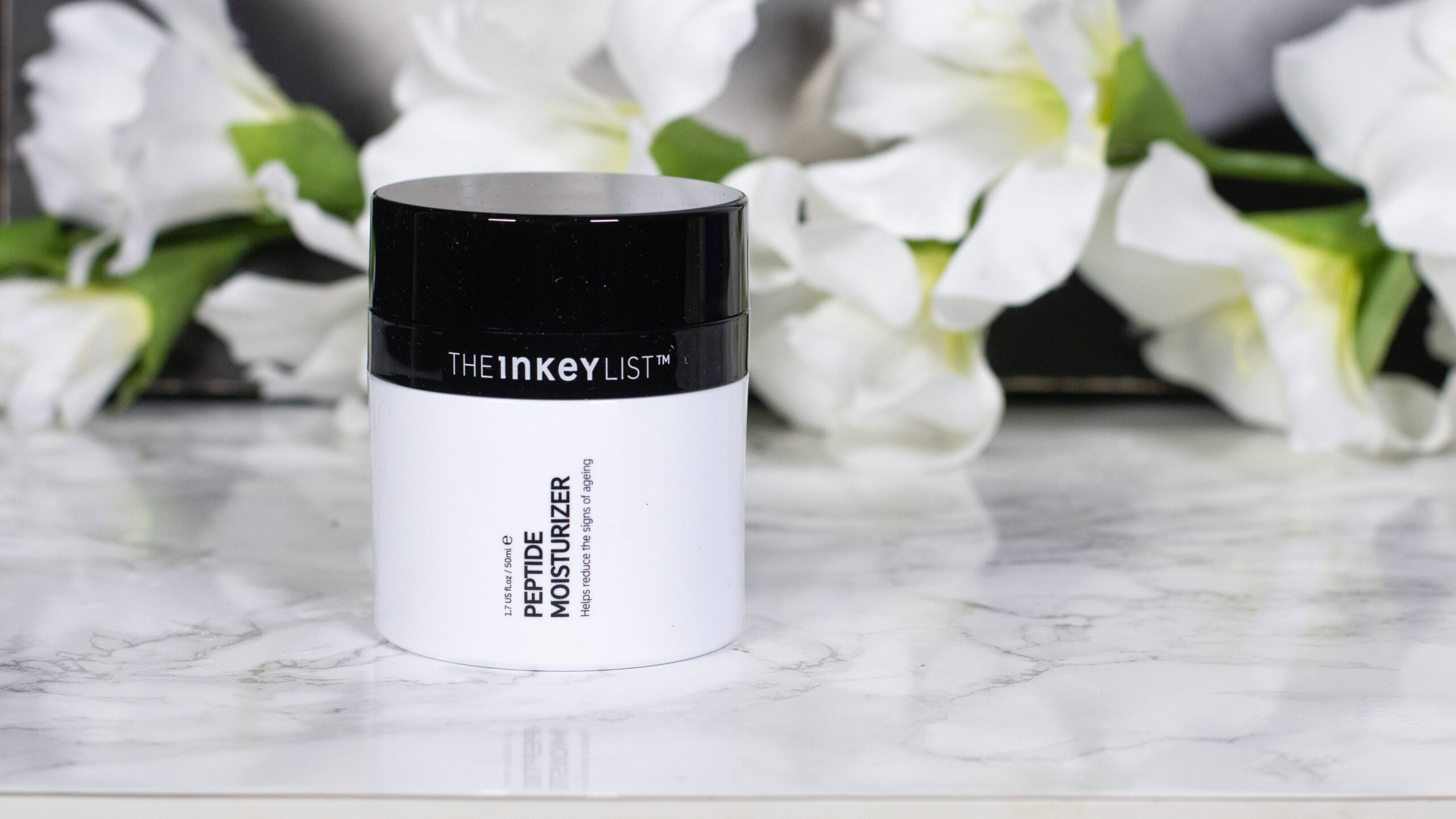 My favorite moisturizer 2021
For moisturizers I have an old one, The Inkey List Peptide Moisturizer (50 ml for 14,95 €, full review here) with its amazing packaging and texture that is great for winter, and the two new ones, both of which come from the K-Beauty side of things.
The first one is the Skin 1004 Madagascar Centella Soothing Cream (75 ml for 19,95 €, full review here), a lightweight gel that works amazing in the summer and provides intense hydration without ever feeling heavy. The second one is the Vegreen 730 Daily Moisture Cream (50 ml for 21 €) that has a minimalistic formulation and a texture that works perfectly year round for my skin, but especially as buffer before Tretinoin.
My favorite sunscreen 2021
For sunscreens I have two that quickly earned a permanent place in my routine. The Garnier Ambre Solaire Anti Age Super UV SPF 50 (50 ml for 9,95 €, full review here) is the perfect everyday option because of its hydrating texture and very sensible price. It adds too much glow for my taste and can when paired with the wrong stuff sometimes pill, but at the price point I am willing to forgive all that and happily reach for it on office days.
If I spend a longer time outdoors however, I want something that will not pill, no matter what, and here I reach for the Heliocare 360 Water Gel SPF 50 (50 ml for 25 €, full review here). I much prefer the texture and finish of this one, but for something you wear as much as you do with sunscreen, the price difference definitely influences how often I reach for it. And it is way harder to get for me, as I need to order it online rather than just grab a bottle when shopping for toilet paper.
My favorite hair care 2021
Now for hair – the last category, we are almost done here – I can only repeat my love for Olaplex. I still use and love the No 3 Hair Perfector (100 ml for 29,95 €, full review here), No 4 Bond Maintenance Shampoo (250 ml for 29,95 €, full review here) and No 5 Bond Maintenance Conditioner (250 ml for 29,95 €, full review here), all of which would have featured last year as well if I already had included the category hair back then.
New in is the Olaplex No 7 Bonding Oil (30 ml for 29,95 €, full review here) that not only offers the usual hair oil benefits, but also heat protection.
And to also add something more affordable: I still faithfully apply The Inkey List Hyaluronic Acid Hydrating Hair Treatment (100 ml for 9,95 €, full review here) all over after washing it and I vow it helps reduce frizz even if air dried.
How much would my perfect routine cost in 2021?
Now I quickly did the math and if I actually had to buy all that at once, it would set me back 441,77 € – only the favorites, not the honorable mentions! That is a lot, especially considering that 130 € is hair care only.
Good thing my stash is still here!
Shop this post

If you want to get a vote in the next Ask Doctor Anne Topic, Ingredient Spotlight or product I review, don't forget you can head over to my Patreon account to get more involved!
(Visited 1.968 times, 1 visits today)